Delaware elects most diverse General Assembly, including a Miss America contestant
The Legislative Black Caucus will have 13 members, more than three times the number from just five years ago.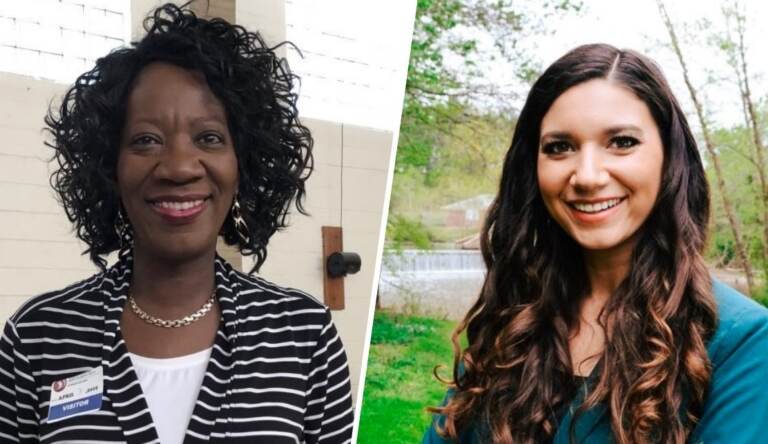 Tuesday's election brought nine new faces to the 62-member General Assembly, and gives Democrats a slightly larger margin than their already formidable advantage. Here are the unofficial results for all Delaware races.
Among the new faes in Dover is Sophie Phillips, who represented Delaware in the Miss America pageant last year. The Democratic environmental justice advocate will represent the Bear and New Castle areas in the state House of Representatives.
Phillips, who is multiracial, will also be a member of the Legislative Black Caucus in Delaware's most racially diverse General Assembly.
The caucus now has 16 members, up from 12 in the current House and Senate. Just five years ago, only four members were Black.
There is now only one Latino — Sen. Laura Sturgeon of northern New Castle County — in the state where 10% of the population is Latino.  The other Latino member, Republican Sen. Ernie Lopez of Sussex County, did not run for re-election.
Rep. Kendra Johnson, chair of the Legislative Black Caucus, told WHYY News on Wednesday morning that she's ecstatic its members represent 26% of the Legislature in a state where 24% of residents are Black.
"I have all of these descriptors that involve joy, just overall joy and wow,'' said Johnson, who was first elected to her Bear-area seat in 2018 and won 80% of the vote Tuesday.
"It leaves me speechless and emotional, filled with joy, and filled with hope. Because when you have this type of diversity, that allows us the opportunity to not only be at the table, but to also make sure that our lived experiences are included in every aspect of our roles as a legislator."
"So my lived experiences as a Black woman are very different from the lived experiences of a white woman or any other race, honestly. And so now we have the opportunity to continue to have those conversations and to also make sure that any laws that are passed, that the Black community and other underserved communities are a part of the thought, the conversation, and the implementation. And that's just a step in the right direction."
From Miss Delaware post to seat in the General Assembly
Phillips, 26, stressed that she is also the first member of Indian descent in the General Assembly. Her father is Black and Indian, and her mother is white. But she'll proudly join the Legislative Black Caucus, she said.
"It's incredible to see'' so many Black state lawmakers, Phillips said. "So many people of color now are there, which brings a whole new, diverse perspective. And to make policy for everybody, we need that diversity and that perspective."
Phillips definitely took an unusual route to a seat in the General Assembly. She's a classically trained pianist with a master's degree in energy and environmental policy.
She won the Miss Delaware pageant in 2021, and in the talent competition wowed the audience by playing a solo version of Jethro Tull's 1970's rock classic "Locomotive Breath.''
The wildlife ecologist was pondering a career as a park ranger, but told WHYY News on Wednesday she decided to enter the political arena while doing ambassador work as Miss Delaware. For example, she helped residents create a community garden in Wilmington's Southbridge neighborhood.
"A lot of our community members mentioned a large disconnect between policymakers and what they wanted," Phillips said. "I had a lot of practice working with communities on projects that they wanted. I wanted to make sure they had a voice. And hearing this from them was really upsetting."
"I decided leaving Delaware right now, leaving these projects behind in these communities, just felt wrong. And I knew that I could raise their voices up because I had practiced doing it. So I decided it would be a good idea for me to just do it myself and not wait for somebody else to."
Her campaign platform didn't mention her stint as Miss Delaware. Instead she stressed that she would advocate for fellow survivors of sexual assault, and work to improve education, raise salaries for teachers, and prioritize environmental justice.
"A lot of my constituents have been talking about air pollution,'' she said. "I've heard issues of water pollution as well in my district. So that's going to be a big focus."
Oh, and about that rocking piano solo that helped her win the pageant?
"I really wanted to do something that was going to make the audience excited,'' Phillips said. "And I love rock 'n' roll. Have always loved it. It had that awesome piano piece."
"I was listening to it back when I was deciding what I wanted to do for Miss Delaware. And I was like, 'This is exciting. I can basically dance while playing piano.' I know a lot of the younger generation might not know it, but I don't care. I want everybody to be able to rock out and know who Jethro Tull is."
Democrats increase Senate edge, maintain it in House
Overall, Democrats picked up one seat in the Senate, and now have a 15-6 edge over the GOP.
One House race is up for an automatic recount, though. It's the Pike Creek House seat held for the last 14 years by Republican Mike Ramone. The results show Ramone with just a 35-vote victory over Democrat Frank Burns, which triggers the recount that will be conducted Thursday.
But even if Ramone ultimately prevails, Democrats will retain the current 26-15 majority.
The House has six new members and the Senate has three. Other newcomers besides Phillips:
Democratic newcomer Russ Huxtable defeated Republican Steve Smyk in the race for Lopez's old Senate seat. Smyk, a retired state trooper, had given up his House seat to run for the Senate.
Democrat Kyra Hoffner won the Smyrna-area Senate seat vacated by fellow party member Bruce Ennis.
Republican Eric Buckson, who had defeated veteran Sen. Colin Bonini in the September primary, was unopposed Tuesday for the Dover-area seat.
Democrat DeShanna Neal, who had ousted House Minority Leader Larry Mitchell in the primary, won the Elsmere seat.
Democrat Stell Parker Selby, a longtime educator, won the Lewes-area House seat Smyk vacated.
Democrat Kerri Evelyn Harris, who lost her bid to unseat U.S. Sen. Tom Carper four years ago, won a Dover-area House seat.
Democrat Cyndie Romer took the Newark-area House seat vacated by John Kowalko.
Republican Jeff Kilovsky took the new House seat west of Rehoboth Beach that was created through redistricting because of population growth.
Under Delaware law, members of the General Assembly immediately assume their new roles in Dover after the election. Lawmakers will reconvene in Legislative Hall in early January.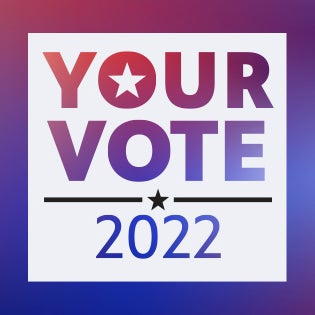 Your go-to election coverage
WHYY is your source for fact-based, in-depth journalism and information. As a nonprofit organization, we rely on financial support from readers like you. Please give today.