Election 2022: Early voting kicks off in Delaware Friday
Early voting will be open from Friday, Oct. 28 through Sunday, Nov. 6.
Ask us: As Election Day draws near, what questions do you have?
Early voting for the 2022 midterm elections officially kicks off in Delaware on Friday. Voters can begin casting their ballots at 11 a.m.
Delaware Democrats gathered Thursday morning at the Wilmington Riverfront to encourage residents to get out early and vote.
Earlier this month, the Delaware Supreme Court turned some voters' plans upside down when it overturned the state's no-excuse vote-by-mail and same-day voter registration statutes. That ruling returned the state to its pre-pandemic system, requiring residents to vote in person or absentee if they meet more stringent requirements.
Democratic National Committee chair Jaime Harrison, who joined local party leaders Thursday, noted that this year will be "the first time that Delaware will have early voting in a general election."
Harrison pointed to job creation and a low unemployment rate as Democratic leaders' accomplishments, and reasons for voters to elect more of them.
"That's why it is so important that everyone vote," Harrison said. "Your chance to make your voice heard happens in this election this year."
Evelyn Brady, an advocate from the Delaware Voting Rights Coalition, was unhappy with the court's decision against no-excuse mail voting. She said the requirements to vote absentee don't "include fear of in-person voting due to a global pandemic."
In early 2020, the General Assembly approved the first leg of a Constitutional Amendment to allow no-excuse absentee voting. The second leg of the amendment effort was defeated this year after Republican lawmakers voted against it.
"I'm here to talk about voting because I love to vote," said state Sen. Kyle Evans Gay. "Yes, it's about our party and what our party can offer."
She said voting is a personal power people can exercise for their community and their country.
"It is also about those voters and what they can offer and what they can do for themselves and their families and their communities, because they are choosing to make their voice heard," the senator said.
Through Tuesday, Nov. 1, early voting sites will be open from 11 a.m. to 7 p.m. Between Wednesday, Nov. 2, and Sunday, Nov. 6, locations will be open from 7 a.m. until 7 p.m.
Voters can find their nearest early voting locations — which will differ from polling places on Election Day — online.
___
Follow WHYY News for your go-to election coverage.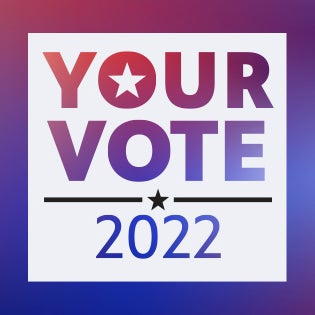 Your go-to election coverage
WHYY is your source for fact-based, in-depth journalism and information. As a nonprofit organization, we rely on financial support from readers like you. Please give today.