'We can't limp anymore': Delaware County Historical Society is at risk of dissolving
Founded in 1895, the Delaware County Historical Society has been the longtime leader in preserving the history of Delco. The nonprofit currently resides in a building on 408 Avenue of the States in the city of Chester.
Complete with a research library, museum gallery, and even a children's education center, DCHS harbors a great deal of culture topped off with furniture from as early as the 17th century.
DCHS weathered most of the pandemic with the help of PPP loans, according to Laurie Grant, the historical society's executive director. However, its more than 125-year reign as the main entity safeguarding the history of Delco could be coming to an end.
The organization is running out of money — fast. There's just four months of operating funds in the reserve.
"Times are tough and funding has reached a critical level. We can't limp anymore," Grant said.
Although the historical society was once gifted its building, it did not come with an endowment. In fact, it came with a litany of problems that are emblematic of any building thought of as in poor condition.
The building has received grants to fix some of the issues, but many of them still persist, such as the constantly leaking roof. And with important one-of-a-kind documents and objects inside like the deeds of William Penn and a presidential banner from a rally Abraham Lincoln held in Media, the condition of the building is threatening the delicate collection.
According to Grant, many of the charitable foundations that gave to the humanities have understandably shifted their giving priorities to health and human services. She added that the historical societies at the municipal level have "slowly eaten away" interest in a county-wide collection. Overall, the nonprofit is scrambling to make ends meet with a small staff that is working with no benefits.
"We're struggling to keep the lights on, to pay for salaries, to pay for the water bill, and just deferred maintenance on a building," Grant said.
It doesn't appear that DCHS can make it out of this unscathed if it continues on its current downward trajectory.
"Best case scenario? We secure our most valuable artifacts, both documents and 3D, and we vet our collection down to that particular lot, if you will, and we put it in storage for good keeping, and ask our sister historical societies to care for artifacts that may be specific to their municipality or township," Grant said.
DCHS is currently in strategic planning to work towards a fiscally sustainable future. Grant believes that there is a viable solution.
"I feel pretty confident, very confident that I am an expert in figuring out how to make a nonprofit sustainable and I have given this my blood, sweat, tears, knowledge, and experience for four years and the best solution — the most reasonable solution — is to be put into the county's budget at a very minimal level at $250,000 a year," Grant said.
She added that she understands that this iteration of Delco Council has inherited a great deal of issues, ranginging from the prison to the lack of a health department, but Grant said that the historical society is in the same boat regarding its building.
Sandy Tutton is the chair of the DCHS's board. She is a retired history teacher who got involved as a volunteer about 10 years ago.
"Once you go down the lane of history in Delaware County, it's amazing how many landmarks, historical events that Delaware County has played a major role in throughout its history, including where William Penn first landed in Pennsylvania," Tutton said.
Contrary to popular belief, Penn actually landed in the present-day city of Chester in 1682 — not Philadelphia, which later purchased the rights to the name Penn's Landing.
Tutton values the history that the historical society is protecting, like the genealogy records. It has helped her trace her family roots to the Swedish colonies that existed before Penn's arrival.
"These are important things to preserve and we don't really have a place to keep stuff like that that is reliably dry in the building or fireproof. What we really need at this point is a new home that is clean and dry that will help us preserve these wonderful mementos from the past of Delaware County," she said.
The question that she would ask the public as the organization approaches a period of even more uncertainty is rather simple.
"How important is your past to you?"
Tutton is in agreement with Grant about what the solution should be.
"I'm hopeful that in some form in the future, we may be able to keep going — but it's the county or Santa Claus at this point for us," Tutton said.
However, the county isn't on board with the idea.
Delaware County Councilmember Kevin Madden also serves on DCHS's board. He said that many organizations have struggled during the pandemic and that unfortunately, the preservation of history has "been put to the sidelines."
He also sees the same problems with DCHS as Grant and Tutton.
"The society is based in a building that is very old and suffered from years and years of neglect. And so today, the society has inherited this building that requires a lot of repair and requires a lot of costs and that's been a challenge," Madden said.
He added that Chester's location far away from the geographical center of the county also causes issues with foot traffic. As far as a solution goes, Madden said that the county already provides financial support in addition to the promotion of DCHS events.
"More recently, with the taking over of the historic courthouse in the city of Chester, the county is providing even further support to the historic society to be the manager of that building — so, there has been support," Madden said.
He emphasized that the county has to be "judicious" with how it is spending its money on any particular area.
"We are stewards of the taxpayer's dollar and we have to also balance the many needs on county dollars with the other areas that are very much in need, whether it be public health, or it's what we're doing in terms of criminal justice, there's a lot that we have to spend dollars on," Madden said.
Madden believes that the solution requires raising attention to the importance of preserving Delco's history. He wants to underscore that if people want to preserve it, "that doesn't come for free."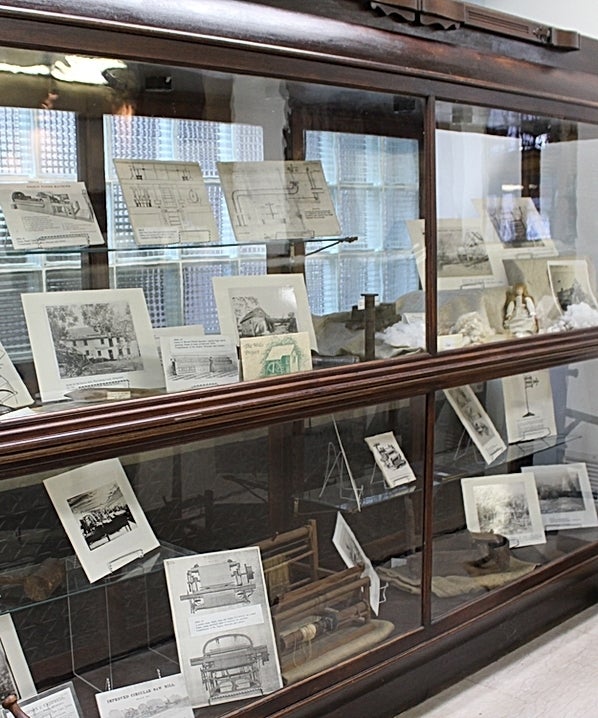 "And so for people who care about their history, I encourage them to become members of the Delaware County Historical Society and provide financial support, because, in the overall scheme of things, it doesn't take a whole lot. But if we all chipped in, and we put some of our dollars that we can put toward worthy initiatives, toward our historic preservation, it would really go a long way," Madden said.
When asked if there was a viable way out of this situation, Chester City Councilmember Stefan Roots, who also serves on DCHS's board, had a rather blunt response.
"I don't know," Roots said. "I'm listening to everyone throw everything on the table and it's difficult to take a side. Our mission is to preserve the history, artifacts of Delaware County. But oftentimes, I ask myself — why and for who?"
He added that there should definitely be a place for people to research the history and background of themselves and the county, but he said DCHS can't seem to match the tremendous effort it takes to get people to know that they are there with the amount of people that show up.
Roots said that Chester doesn't see a lot of regular foot traffic and that the building, while accommodating in terms of space, is not accommodating in regards to its condition.
"The assessments have proven that it would cost far more dollars to get the building up to speed to support our collection than we could ever imagine getting from anywhere, whether it be Delaware County — or Elon Musk. No one's going to give us that type of money. So we're in a position right now to make really tough decisions," Roots said.
He has previously proposed that DCHS attempt to use the vacant Alfred O. Deshong Art Museum as a possible space, but he said that the building would probably cause just as many issues as the current building.
Root's reason for joining the board several years ago was to bring the "Chester connection" to the historical society. He feels as though Chester is treated as a distant part of the county despite being its first and only city.
He added that it has been tough to get people from Chester connected to DCHS, because "there's a lot of history from old Chester, and old Delaware County." However, the more recent stuff is not present.
"I had a guy just come in there maybe three or four weeks ago looking for a photo of the old Shiloh Baptist Church here in Chester, Pennsylvania, and he couldn't find one. Come to find out, there wasn't much of any of the Black churches in Chester represented in the Delaware County Historical Society," Roots said.
Despite their differences, the DCHS board members and executive director all applauded the recent programming and events that have happened despite the circumstances.
From a presentation on women's history and how the proposed Equal Rights Amendment would impact the upcoming Supreme Court opinion on Roe v. Wade, to a program on Ship Yard No. 4, an all-Black workers shipyard at Sun Shipbuilding Dry Dock Company during World War II, the programming was a source of pride for them all.
"The passion for doing the right thing is very heartwarming, I can say. We kind of push and shove and throw daggers at each other, but it's for a purpose. We all have the same purpose in mind, what's the best way in the shortest amount of time — because there isn't a lot of time left — for us to find a solution to this issue," Roots said.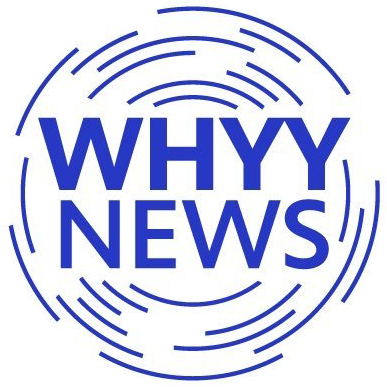 Get daily updates from WHYY News!
WHYY is your source for fact-based, in-depth journalism and information. As a nonprofit organization, we rely on financial support from readers like you. Please give today.