Delaware attempts to lighten load of 'invisible backpack' many children bring to school
Delaware will require psychologists, counselors, or social workers in every elementary school. The Colonial School District is ahead of the curve.
Listen
2:11
Khayree Bey, a middle school teacher in the Colonial School District in northern Delaware, tries to teach his students how to be "mindful ninjas."
Bey's main vehicle is a mindfulness course aimed at helping kids deal with emotional difficulty in their lives — and be better prepared to learn reading, math, and other subjects.
"Our kids come to school with an invisible backpack, and in that invisible backpack, a lot of time, is trauma,'' Bey told a panel of educators, politicians, and child advocates while showcasing the district's commitment to the social and emotional well-being of its students.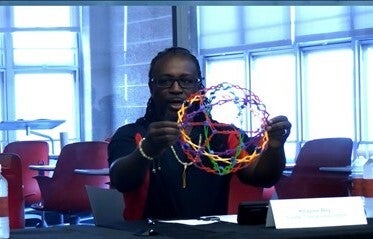 Delaware has just passed a bill to ensure that students have access to help for mental and emotional health struggles through their elementary schools. Some of the money to pay for psychologists, counselors, and social workers will come from federal coronavirus relief money the state has received.
Officials say the boost to mental health services is especially needed now, with the pandemic waning and more kids preparing to attend school in person in the fall.
Colonial is ahead of the curve, with wellness centers in its K-5 buildings and other initiatives such as Bey's, which he also offers to teachers.
One way Bey helps kids learn to cope with stress and trauma, such as violence in their neighborhoods or families, is by showing them how to control their breathing and thinking their way through crises or troublesome moments.
"I want them to respond and not just react, because when you respond, you're using your cognitive upstairs brain. When you react, we know your emotions and instincts sometimes get you into trouble."
Bey also uses his techniques, which include yoga for interested students, to help them set and achieve positive goals, feel and show empathy, establish and maintain positive relationships, and make responsible decisions while avoiding pitfalls that could derail their lives.
The discussion organized by Lt. Gov. Bethany Hall-Long included former Rhode Island congressman Patrick Kennedy, a nephew of the late President F. John Kennedy, and his wife, Amy, a former teacher. The couple's nonprofit, the Kennedy Forum, aims to achieve parity in mental health and addiction treatment.
Amy Kennedy lauded Bey's presentation.
"Now, as a mom with five kids, one in middle school, I wish had Mr. Bey. I think that's what we want for our kids,'' she said. "So the challenge is, 'how do we make sure that every child gets that experience?'"
She added that "even before the pandemic hit, many students, here in Delaware and around the country, were suffering from mental health conditions, which are only compounded for those who experience trauma from racial disparities, poverty, food insecurity, abuse, and more. We cannot allow the mental health of our youth to become a secondary priority."
Hall-Long, a registered nurse, agreed.
"Too many children suffer in silence due to the stinging stigma our culture has placed on mental health,'' the lieutenant governor said. "For their future and for their well-being, we can no longer afford to fail to provide support and resources" for those children.
Patrick Kennedy, who battles addiction himself, praised Colonial's existing programs, which include wellness centers in K-5 schools, saying they could become a national model.
"You guys are real leaders in this space,'' Patrick Kennedy said, "because I can guarantee you, that what's happening here at Colonial is not happening in a majority of schools and school districts around this country."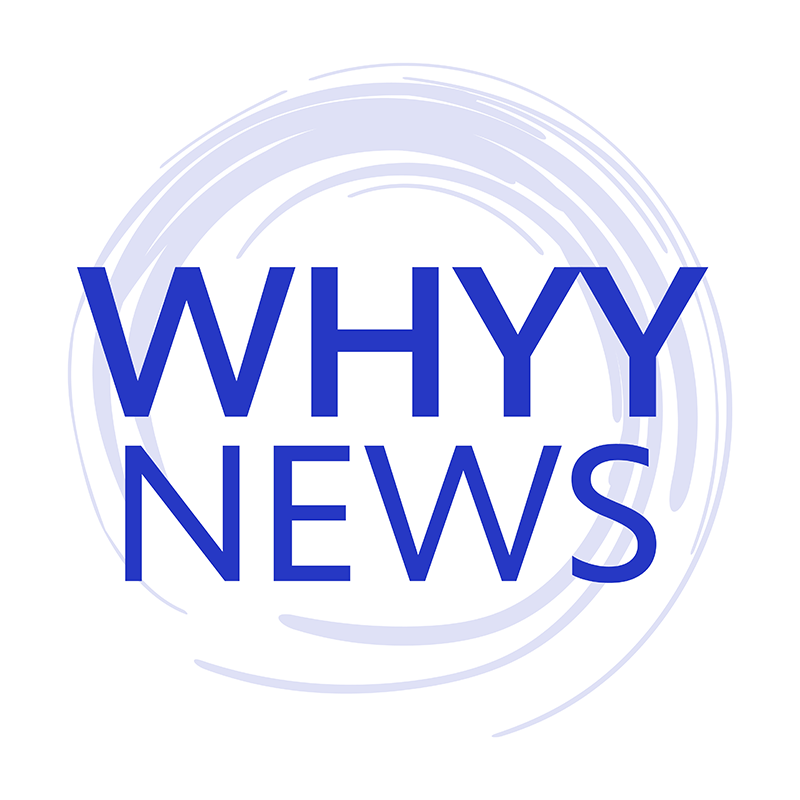 Get daily updates from WHYY News!
WHYY is your source for fact-based, in-depth journalism and information. As a nonprofit organization, we rely on financial support from readers like you. Please give today.