Wilmington woman sues after undercover cops damage her car, hold taser to her neck in case of mistaken identity
Marty Watson had just put gas in her gray Nissan Altima and saw a guy in a truck following her.
The 20-year-old Black woman from Wilmington was alone.
A few blocks later that truck and three others blocked her way, and two struck her vehicle, she says.
She claims four white men approached with guns pointed at her. They cursed her, dragged her out and held a taser to her neck.
Then one said, "I think we have the wrong person" and they drove off without apology. But first, one smashed her rear window, she says.
The men were actually undercover state troopers on an anti-crime task force and searching for a man and a woman suspected in the armed robbery that day of a pawn shop several miles away in the Bear area.
But those holdup suspects were allegedly together in a dark gray Nissan Maxima – not the lighter gray Nissan Altima that Watson was driving by herself, her lawyer Emeka Igwe said Thursday.
The alleged ordeal of Watson is also detailed in a federal lawsuit Igwe's firm filed this week in Wilmington. The lawsuit seeks unspecified damages and alleges excessive force, false arrest, assault and negligence.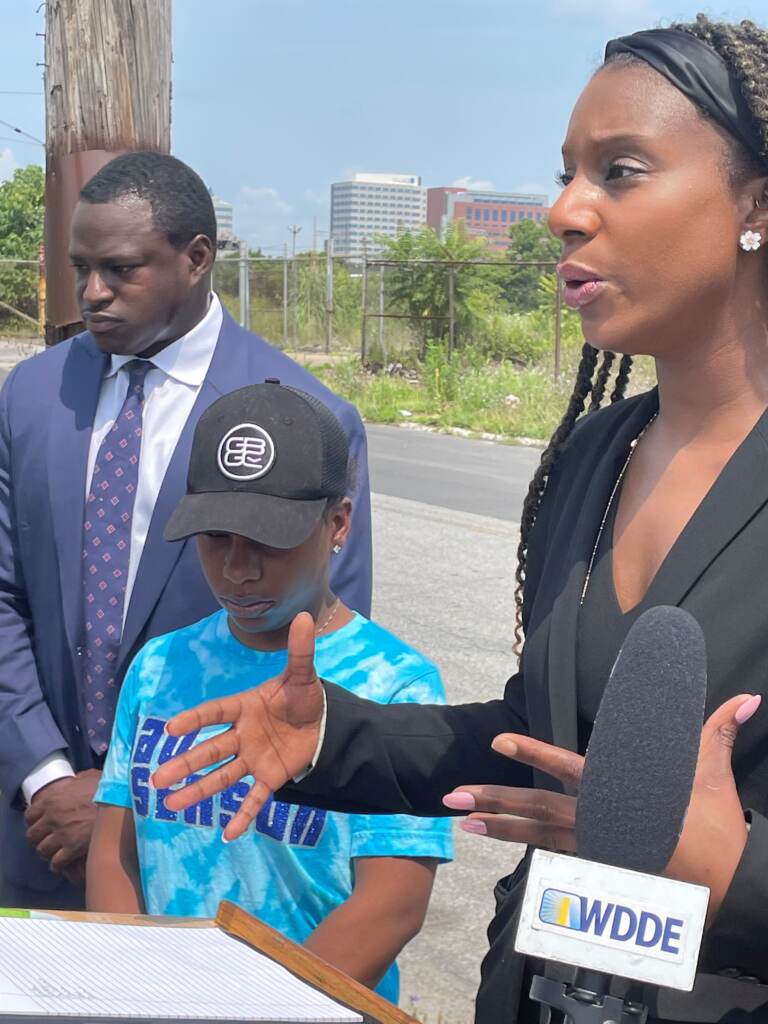 Watson, who works in nursing, fought back tears as she spoke outside the gas station where her ordeal started.
"I have trouble sleeping at night,'' Watson said. "When I'm driving I'm afraid that officers are going to barricade me again and just pull me over without reason again. And just hold me at gunpoint."
Watson said she never knew until after the four men fled and a supervisor showed up that they were police.
"I did nothing to no one at all,'' she said. "And this is a shame that I had to go through this like that. I really had to go through it just so sad. And I just really want to get to the bottom of this. And I just want all the officers to be held accountable."
State police arrested two people later that day. They did not immediately respond to WHYY inquiries about Watson's complaint.
State NAACP president Richard Smith said he witnessed the episode in person after he saw the trucks driven by white men following Watson's car.
Once they penned her in, denting her vehicle in the front and back, he was stunned to hear the men cursing, and pulling her out, then putting a taser to her, then smashing the window.
"I couldn't understand why,'' Smith said, even after a state police supervisor showed up and told him the officers were looking for a robbery suspect.
The supervisor tried to question Watson "like a suspect,'' but Smith said he identified himself and told the supervisor to let her calm down and wait for a relative to arrive.
Smith said ordeals like Watson's illustrate why Black residents are wary of police.
"At this point what we do as Black people in the city of Wilmington?'' Smith said. "Just lay there and die? When is enough enough? We want justice for Marty."
Igwe said police officials have offered to pay for the damage to Watson's car and pay her "less than $10,000," which he deemed insufficient.
"Obviously Miss Watson has suffered a lifetime of trauma. There's no amount of money that can take away the nightmare of what she had to go through," Igwe said. "They need to take responsibility and accountability and let us know what reforms have taken place to make sure this doesn't happen to Miss Watson or any other citizens of Wilmington, Delaware."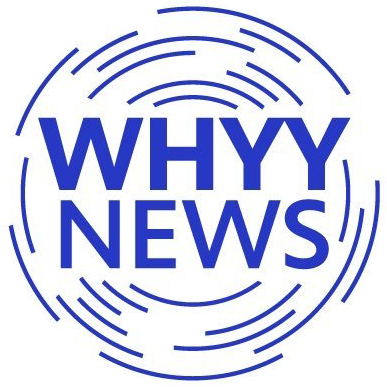 Get daily updates from WHYY News!