Cyclists end 700-mile commemorative journey at Independence Mall
Cyclists from the September 11th National Memorial Trail Alliance ended the 700-mile trek in Philadelphia on Monday.
Dozens of cyclists donning American flags and satisfied smiles streamed into Independence Mall Monday afternoon — the terminus of a 700-mile ride across Pennsylvania to commemorate the heroes and victims of the 2001 terrorist attacks.
"It's about the resilience of the American people," said Bruce White, who organized the event with the September 11th National Memorial Trail Alliance. "The history lesson that we get on this trip is every day. It's nonstop."
White and his wife, Vikki, began the journey in Pittsburgh with six other cyclists from the September 11th National Memorial Trail Alliance, a nonprofit organization focused on the continued development of the 9/11 Memorial Trail. The 1,300-mile multi-use trail, officially designated in 2021, connects memorials in New York City, Washington, D.C., and Shanksville, Pennsylvania.
The ride is the second of its kind. Last year, White organized a 1,100-mile ride, which also made stops in Pennsylvania, but started and ended at the National 9/11 Pentagon Memorial in Washington, D.C.
He hopes the annual events will help raise awareness for the original vision behind the trial.
"As it is, it's probably 60 percent on roads, 40 percent on trails. And their ultimate goal when they started [the trail] was to have it 100 percent off-road, either stone dust or asphalt. So the concept will maybe take our lifetimes to continue to make it safer and get it off-road," White said. "Obviously, your safety goes down if the people zipping by you are all doing 60 miles an hour."
This year's route included stops at multiple 9/11 memorial historical sites throughout the commonwealth, as well as historical sites like Gettysburg Battlefield.
Along the way, the peloton was joined by members of several local cycling clubs who guided the group through less-frequented roadways and trails to ensure safe passage.
"We were coming out of New Hope yesterday and we were on 202. It's got a reasonably good shoulder, a reasonably good condition road, but it's extremely busy," White said. "They took us on all these cute little back roads that totally avoided 202. And when we got to Doylestown, we stopped at the 9/11 memorial there. Then they took us to another small town that had another 9/11 memorial. Yesterday we found two new ones and they'll be incorporated into the bike tour for next year. "
Catherine Hunt joined her fellow members of the Montgomery County-based Suburban Cycling Unlimited in Doylestown for the final 52-mile leg of the trek to Independence Hall.
"Remembering 9/11, it's just really close to my heart," Hunt said. "I remember where I was that day and for people to get out and bike and be well and be out in nature and remember how important it is that we are free. And for the Fourth of July at Independence Mall, the Liberty Bell. I mean, let freedom ring."
Bob Thomas, an architect who helped design sections of the trail, joined cyclists for one last lap around the block.
"It's important to talk to people in the local communities. To stop and tell them what we're doing, how they could participate, and how this could bring business to their communities. That's really important, along with the recognition of their historic sites," said Thomas.
In the coming days, Bruce White plans to copy his notes from the trip on safer, alternative routes for the years to come.
"Our big goal is 2026," White said. "It's the 25th anniversary of 9/11, and it's the 250th birthday of America. So we're hoping to put together 250 riders to do the entire 1,300-mile triangle."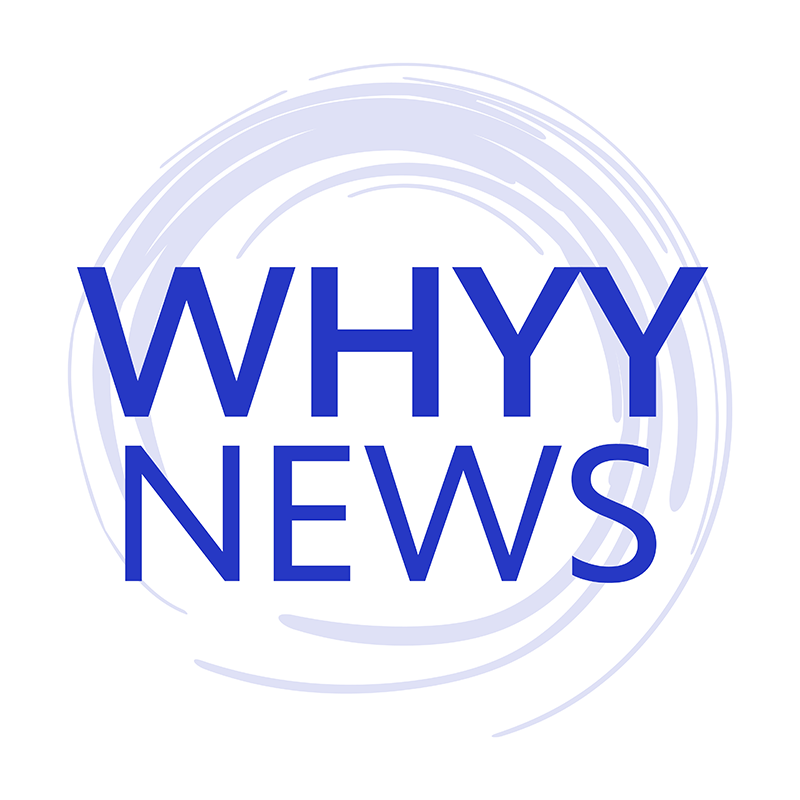 Get daily updates from WHYY News!
WHYY is your source for fact-based, in-depth journalism and information. As a nonprofit organization, we rely on financial support from readers like you. Please give today.