COVID-19 slowing down in Delaware, but still harming some of the unvaccinated
Ask us about COVID-19: What questions do you have about the coronavirus and vaccines?
As the impact of COVID-19 dissipates in Delaware, which as of Tuesday had its lowest case and hospitalization rates in nearly 10 months, state statistics analyzed by WHYY make it glaringly clear how beneficial it is to get vaccinated.
In the five months since the first residents became fully vaccinated, only 330 of those 386,000 people (0.08%) have contracted the coronavirus. Translated into simpler math, that's one case of coronavirus for about every 1,200 vaccinated people.
By contrast, of the 50,000 COVID-19 cases diagnosed since the start of the year, 99.3% of the patients were unvaccinated people, records show.
As of Tuesday, 48 people are currently hospitalized with COVID in Delaware, and the weekly average of new daily cases is 60. Both are lows not seen since August. A total of 1,661 residents have died of coronavirus-related causes, but only three in the last two months.
Dr. Karyl Rattay, the state's public health director, stressed during Gov. John Carney's weekly briefing that those figures continue to show that it's "extremely rare" for vaccinated people to get the disease. She said the shots from Pfizer, Moderna, and Johnson & Johnson are "very effective'' in preventing illness, hospitalization, and death.
"The flipside of that is to not be vaccinated. You do continue to put yourself at risk," Rattay said. "Deaths and hospitalizations have decreased, and that's especially because our seniors have really leaned into getting vaccinated."
To date, 90% of Delawareans age 65 and above have received at least one vaccine dose and 81% are fully inoculated. Those numbers are much lower for eligible people under 34, which are accounting for the bulk of the recent cases, she said.
Dr. Rattay noted that less than 4 in 10 residents ages 18 to 34 are even partly vaccinated, and said they are putting themselves and others at needless and "significant" risk by not availing themselves of vaccines that for weeks have been widely available at pharmacies, community sites, and through medical providers.
"Long COVID is relatively common,'' Rattay said. "There's some studies that are suggesting it's about 30 to 40% of people who get COVID have more chronic symptoms. About 80% of those who have had chronic fatigue. And some individuals, about 50%, with either headaches or brain fog. So COVID is not really an infection somebody should want to get or to have."
Carney has lifted capacity requirements at bars, restaurants, stores, and other businesses, and isn't requiring vaccinated people to wear masks unless a business mandates face coverings. And while the state isn't checking anybody for proof of vaccination, Rattay wants those who aren't vaccinated to continue wearing masks in public and maintain six feet of distance from others not in their household.
Rattay and Carney have set a goal, aligned with that of President Biden, to have 70% of adults at least partly vaccinated by the end of June — in 29 days. Carney said the figure in Delaware is 66.4% — and the goal is achievable. As incentives for younger people, the state is offering gift cards, raffles of cash prizes, park passes, and more.
Rattay also tried to dispel some of the myths that have made people in Delaware and elsewhere hesitant to get inoculated — that it will alter your DNA, contains a tracking microchip, hampers fertility, and is too expensive.
None are true, she said, and the shots are free.
Should anyone find that a provider is charging for a vaccine, she said, "we want to hear about that."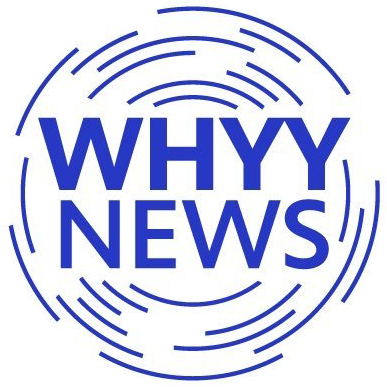 Get daily updates from WHYY News!