Councilwoman Parker wants developers to provide more project information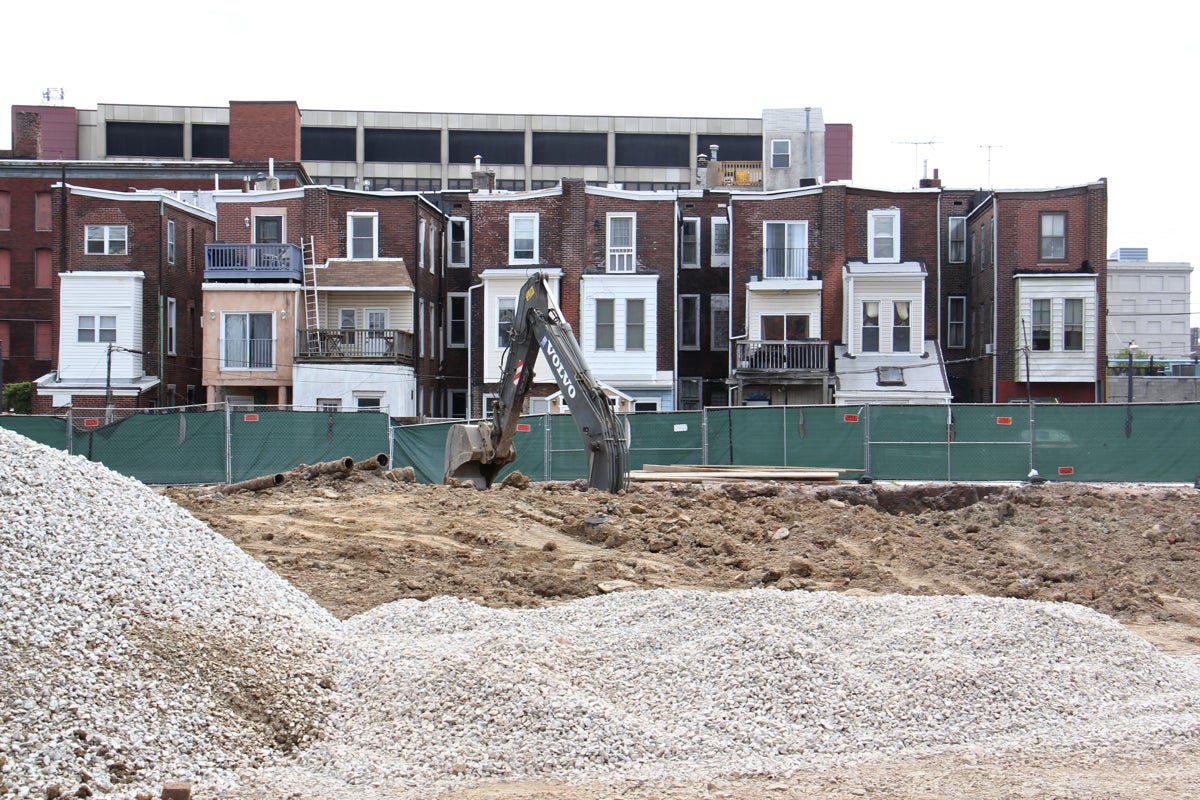 At Thursday's City Council session, Ninth District Councilwoman Cherelle Parker introduced legislation that would require some developers to post a "Project Information Form" about their projects on a city website, as well as distributing it to near neighbors and concerned community groups.
The legislation would increase the amount of information that developers need to provide, and it would also expand notification requirements to projects that require the approval of City Council or those that voluntarily accept Civic Design Review.
The Project Information Form would provide both basic facts—such as the location of the project, name of the developer, and contact information for a point person—along with more details, such as the net change in dwelling units, plans for apprenticeships, and an estimate of the number of full-time jobs created during the construction period.
Development projects that only feature three or fewer housing units would not be subject to the legislation. But it does cover any construction of four or more units that would require legislation in city council (such as a zoning change), triggers Civic Design Review, or needs a zoning variance or special exception. Those who voluntarily accepted Civic Design Review will also be affected.
The bill would require developers to distribute a Project Information Form, as opposed to the more limited requirements now in place. They will also have to post the form on a city website, in searchable and downloadable format.
Project Information Forms would have to remain on the website for at least five years. Ideally, Parker's staff would like to see them searchable by council district and year.
Parker says that the inspiration for the bill came from her years as a state representative, when her district covered both affluent neighborhoods like Chestnut Hill and areas with a larger working class presence. Attending community meetings with developers, she noticed that the better-resourced groups from fancier neighborhoods enjoyed much better information on the developer's plans, because of their capacity for navigating the city's bureaucracies.
The legislation is meant to be an antidote to such discrepancies and give all community groups access to the same basic set of information.
But Parker also says it will be a boon to developers, who often have to contend with community members who aren't aware of their actual plans. She contends the Project Information Forms will allow them to better combat misinformation.
"There's nothing more frustrating for a developer than having someone against your project because of information that just isn't true," says Parker. "Miscommunication is a hazard."
Parker's office began working on the bill back in October. She discussed it with industry groups, like the Development Workshop and the Building Industry Association, and with an assortment of Registered Community Groups (RCOs). A variety of city bureaucracies were consulted as well, most prominently the Planning Commission.
"This is not the first draft, or the second draft," says Parker. "I don't know what draft we're on, it might be the fiftieth!"
Parker says she took this approach because she didn't want her bill to be seen as a burdensome regulation dropped on developers out of nowhere.
David Feldman, director of the Development Workshop, lavishly praised the process behind Parker's bill.
"Councilwoman Parker's process for introducing this bill should really serve as the model for legislation that impacts development," says Feldman. "She brought all concerned parties to the table rather than introducing a bill with no advance notice. Too often bills are introduced proposing a new solution when the problem they are addressing is never clearly articulated."
Feldman said he believes developers are already pretty clear about their intentions, but that his group is understanding of concerns about providing more information.
The lack of pushback from the industry is no doubt also related to the fact that the Project Information Forms are not legally binding in any way. If they don't follow through on what's in the document, the only threat to developers is reputational.
On Thursday, PlanPhilly reached out to several RCO groups for their reaction to the bill, but the only one familiar with it was Matt Ruben, president of the Northern Liberties Neighbors Association.
"I think it's always a good idea to encourage transparency when it comes to the positive and negative impacts of development," says Ruben, who is also chairman of the Central Delaware Advocacy Group. "At the same time, the city has to be careful not to overburden smaller developers and projects, and to request only information that can be verified, factored into zoning decisions, or otherwise put to some good use."
WHYY is your source for fact-based, in-depth journalism and information. As a nonprofit organization, we rely on financial support from readers like you. Please give today.