Council still reworking rules for community orgs in development process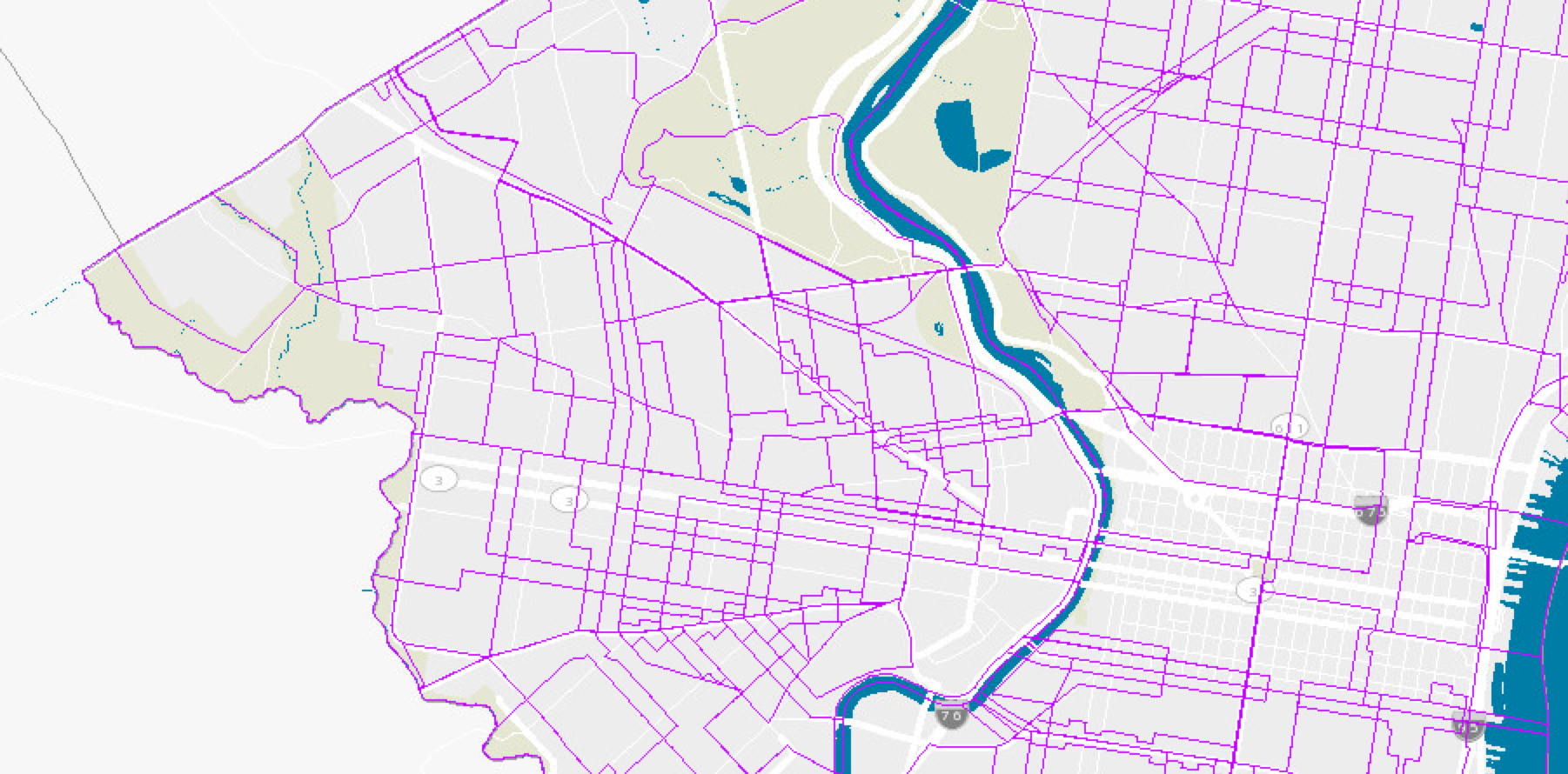 Friday's Rules Committee hearing centered on two bills related to Registered Community Organizations (RCOs), neighborhood groups that are deeply embedded in Philadelphia's development process.
RCOs are geographically-specific organizations, created as part of the 2012's zoning code rewrite. Developers are required to contact these groups if a project in their territorial purview is in need of a zoning variance, a special exception, or a trip to Civic Design Review. The developer then must hold a meeting with the concerned RCO before a hearing at the Zoning Board of Adjustment or a design review meeting.
The two RCO-related bills include one introduced by Cherelle Parker, which would require developers to provide these organizations with more information about the proposed projects, whereas a bill from Bobby Henon tries to bring further accountability and definition to the RCO process.
At the April Planning Commission meeting, held almost two weeks ago, both bills were put on a 45-day hold even though the staff supported Henon's bill. Parker's bill received more serious criticism from the Planning Commission's staff.
At Friday's Rules Committee hearing both bills were amended to deal with the criticisms each has faced.
Although Henon's original bill met with largely favorable reviews, development groups were uncomfortable with a provision that required applicants to provide notice to every property within a 300-foot radius of the project.
"This expansion simply allows for a wider net of aggrieved parties looking to submit appeals to projects," testified Toll Brothers' Brian Emmons, president of the Building Industry Association of Philadelphia (BIA). "Too often one or two individuals who are nowhere within sight of the project feel empowered by these notices to try and delay or curb development."
At the hearing Henon introduced an amendment that partly addressed the BIA's concern, reducing the notification requirement to residents within 250-foot radius of any portion of the property.
The other major change to Henon's bill relates to political wards that double as RCOs. The legislation that originally created RCOs exempted wards from many of the requirements that other organizations must meet, like holding regular meetings that are open to the public.
That provision proved unpopular in some quarters, especially because ward meetings were felt to be less inviting because of their partisan nature.
Henon's original bill required political wards and special services districts to meet the same requirements as every other organization that wants to classify itself as an RCO. But his office received enough pushback that the amended bill only forces wards to follow three of the standard RCO regulations.
After the new amendment, if political wards want to be considered RCOs they must hold regular public meetings about zoning that will be advertised vigorously to the public. (In the original bill, some ward leaders feared they'd have to open all their meetings to the public—thus allowing potential political rivals into the inner sanctum.) They also have to provide a defined geography, although they will not be held to the 20,000-parcel limit that constrains regular RCOs.
Parker's bill came under consideration after Henon's and has been much more significantly amended. The councilwoman's initial legislation affected any development project–except for residential developments of three or fewer units– that required a variance, special exception, Civic Design Review, or "City Council approval."
Developers whose projects fall under the bill's purview would be required to provide a "Project Information Form" to the interested RCOs. This document would include details such as the current land use of the parcel, the net change in housing units, and the net change in on-street parking.
At the hearing, Parker reiterated that the bill is meant to level the playing field between RCOs in wealthier neighborhoods, which often have design or construction professionals on their boards, and those in working-class neighborhoods where the level of technical expertise is often lower.
Parker's legislation came under sustained criticism at the Planning Commission's April meeting.
Development interests hadn't inveighed against the bill after its introduction and neither the BIA nor any other group criticized it at the Rules Committee hearing. But developers did quietly critique the bill for the additional work it created for both themselves and the city bureaucracy.
The amended bill no longer applies to projects that require "City Council approval," because, legally speaking, no projects require such a thing—spot zoning is, after all, illegal. (However, a later reference to projects covered by the bill still lists those that "Requires an ordinance or resolution of Council in order to proceed.") It is still unclear which department would oversee the expanded project information process Parker envisions.
The amended bill emphasizes that the contents of the Project Information Form are not binding in any way. Additional information will be required as well, specifically whether the developer will be applying for area or height bonuses. The bill also makes clear that applicants will be exempted if they are applying exclusively for signage (although applicants for, say, childcare facility licenses, which require zoning approval, are not specifically exempted at this point).
In the end both amended bills were reported out of committee along with almost all of the other legislation under consideration, which included a bill to establish a fund to receive the proceeds from commercial advertisements on municipal building.
*This post has been edited for clarity.
WHYY is your source for fact-based, in-depth journalism and information. As a nonprofit organization, we rely on financial support from readers like you. Please give today.