Coronavirus update: Gov. Wolf announces guidance for reopening businesses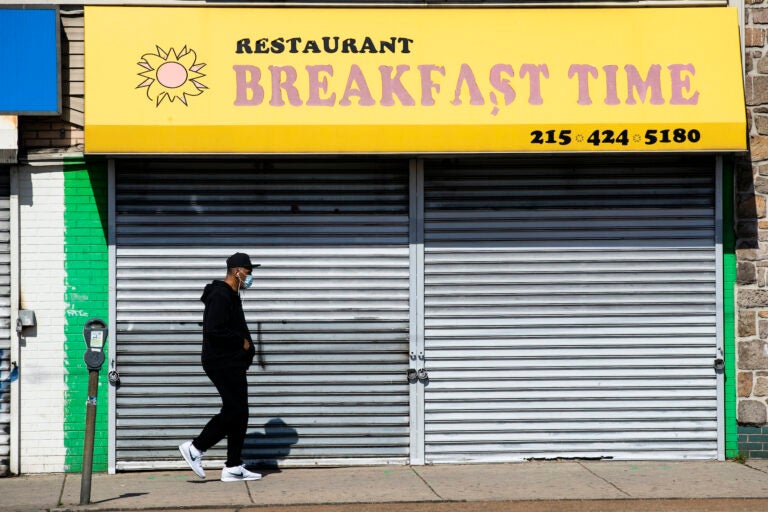 Updated at 6:20 p.m.
–
Are you on the front lines of the coronavirus? Help us report on the pandemic.
Pennsylvania had 775 new positive COVID-19 cases Wednesday, a 1.06% increase in total cases over the previous day. Over the past seven days, the commonwealth has recorded an increase of 5,427 cases, or 7.97%.
The state has recorded 73,553 positive cases in total.
Statewide, Pennsylvania has a total of 5,265 deaths resulting from COVID-19. The Department of Health says this is the result of "continued work to reconcile data from various sources," and that the deaths have occurred "over the past several weeks."
Philadelphia reported 237 new positives Wednesday. The city has recorded 21,975 cases so far, and 1,248 deaths.
Gov. Wolf announces guidance for reopening businesses 
Gov. Tom Wolf announced Wednesday details of his economic reopening plan for counties in the green and yellow phases.
Stay-at-home orders have been suspended for counties assigned to the green phase of Pennsylvania's reopening plan. Counties with the fewest number of COVID-19 cases were allowed to participate in the most lenient phase.
According to the guidance, hair salons must operate by appointment only. Gyms and spas are "strongly encouraged" to do the same. Events with more than 250 participants are prohibited, with the exception of places of worship — which are still encouraged to enforce social distancing and mask-wearing.
Visits to prisons and hospitals may resume if the facility believes it is safe to do so, but social distancing and other measures must be in place. Nursing homes, however, still are prohibited from allowing visitors.
Wolf also announced his guidance for restaurants and bars in the state.
Restaurants located in counties designated with the yellow phase, which is the first reopening phase, are allowed to offer dine-in service at outdoor seating. Indoor seating, however, must remain closed. Wolf also has prohibited self-service food and drink options, condiments on tables, reusable menus and refilling food and beverage containers.
Restaurants and bars located in counties in the green phase can offer dine-in service indoors and outdoors, however customers must be seated 6 feet apart and businesses must adhere to other provisions, such as mask-wearing and occupancy limits.
Competitive athletes also are allowed to practice and compete in the yellow and green phases, without onsite spectators. The Pennsylvania Department of Health must review sports teams and venues plans for reopening.
Pa. encourages continuation of virtual services when restrictions lift statewide
As the hard-hit five-county Philadelphia area prepares to enter the "yellow phase" on June 5, Pennsylvania officials are putting out recommendations to employers, health and child care providers.
The state's Department of Human Services says providers should continue to offer services electronically as much as possible.
"We have made a concerted effort to protect the vulnerable populations that we provide services for throughout this health crisis, and as we begin to reopen the state, we must be sure to continue that effort by continuing to use flexibilities that allow for social distancing and remote services," said DHS Secretary Teresa Miller in a statement. "Time is our ally in this process, and while I know we want to resume something close to normal life, we cannot rush this process. Yellow is still a period of extreme caution, and we must heed this so we can continue to progress towards green."
Child care services will be able to reopen during the "yellow phase," and the state said stimulus funding will help those facilities buy supplies to protect staff and children.
County child welfare agencies are still expected to respond child abuse and neglect allegations, including face-to-face visits. When children in foster care move into a new home, all safety measures must be taken.
Long-term care facilities still are advised to halt visitation, and are required to use technology like video conferencing to help residents and loved ones stay connected.
The allowance of in-person community services will be determined on a case-by-case basis, and services should be offered remotely as much as possible. Any in-person activities should be limited to three participants, and screening protocols must be in place for staff, clients and visitors of residential homes.
Mental health providers also are advised to continue using telehealth, and anyone who requires in-person services are advised to wear a mask.
Employers and training providers also are advised to continue offering electronic referrals and enrollments, as well as remote activities. Any meeting requiring in-person interaction must be limited to one-on-one meetings and last no longer than two hours. Masks and social distancing measures also are required.
'It will take as long as it takes'
Gov. Tom Wolf said Wednesday he does not have the authority to issue an executive order extending the state's deadline for voting by mail in next month's Pennsylvania primary, which was rescheduled for June 2 due the coronavirus pandemic.
State lawmakers would have to pass a bill, he added.
Wolf's comments come a day after election officials in Montgomery County filed a lawsuit seeking a one-week extension that would allow mail-in ballots to be counted as long as they arrived within a week after the election.
Without an extension, Montgomery County argues that thousands of voters could be disenfranchised if they get their ballots too late to vote.
Mail-in ballot applications were due by 5 p.m. on Tuesday. They must be received by the county by 8 p.m. on Election Day.
Counties will begin counting mail-in ballots at 7 a.m.
"It will take as long as it takes," said Wolf during a virtual news conference.
Kenney urges Philly residents to 'get with the program'
Mayor Jim Kenney during a press conference Wednesday touted the results of a University of Pennsylvania survey showing that three out of four Philadelphia residents agree with the stay-at-home order.
The survey of 626 adults representing the city's demographics found three out of four residents agree that everyone needs to wear a mask and comply with social distancing measures. Black Philly residents agreed with social distancing measures at an even higher rate than the rest of the population, 86%.
"It's clear the vast majority of Philadelphians get it. They understand the need to follow the guidelines of social distancing. If you're the one out of four who doesn't get it; your neighbors know how important this is to keep their friends and family safe — and we need you to get with the program," Kenney said. "If we are to emerge from this shutdown as quickly as possible, we need as many people as possible to do what's right and follow these common-sense precautions — it's not that hard."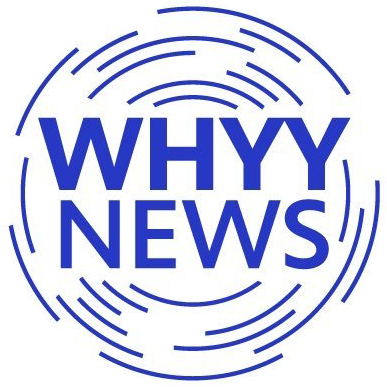 Get daily updates from WHYY News!
Philadelphia reopening dependent on continuing downward trend
Philadelphia announced 237 new cases of COVID-19 Wednesday, bringing the total number of cases in the city to 21,975.
Philadelphia Health Commissioner Dr. Thomas Farley said this statistic is "not a number I'm happy about," but that overall "the trend is down."
The number of patients in the hospital was down Wednesday, at 432 patients, and there were 5 deaths — bringing the total of deaths in the city to 1,248.
Farley said the city hopes to release guidance by the end of the week for the first phase of reopening the economy. He said the guidance will involve asking businesses to reduce the number of customers in stores, install barriers next to cash registers, and enforce use of masks.
However, if numbers spike before June 5, Philadelphia might have to wait to move into the first phase of reopening, known as the "yellow phase."
"I don't think we're going to get down to 50 cases per day by June 5th. I think that would be okay if we continue to see some decrease. I don't think we need everything in place for this first phase," Farley said. "We do need to follow the numbers between now and then, if it gets worse we could reconsider it. It's not a guarantee we will be able to go to yellow on June 5th, it's only if the numbers continue to look good."
Mail-in voting is a "fiasco" says Montco commissioner 
Tuesday was the last day Montgomery County residents could apply for mail-in ballots. More than 161,000 residents submitted applications, according to the county.
The county Tuesday filed a petition with the Court of Common Pleas that would give voters a seven-day extension on the June 2 deadline for voter services to receive their ballot, as long as it was postmarked by June 2. However, the request was denied Wednesday. The county intends to file a notice of appeal to bring the matter to the Pennsylvania Commonwealth Court.
The county urges residents to use one of five secure ballot boxes available daily to ensure their ballot is received by the June 2 deadline. Locations are listed at montcopa.org/voterservices.
According to some media reports, 2,000 voters were sent the wrong ballots. Commissioner Joe Gale said he's had phone calls from residents who haven't received their ballots in the mail.
"This mismanagement of this primary election here in Montgomery County should be a national scandal," he said during Wednesday's press conference. "I do not trust the mail-by-ballot process and have encouraged voters to honor their civic duty by going to the polls and casting their vote in person on election day."
Commissioner Ken Lawrence said there are 125 ballots that have not yet been sent out, but will be mailed today. Those who received the wrong party ballot have been identified, and new ballots have been mailed, he said.
"It is challenging to have an election during a pandemic and we're doing everything we can to make sure everyone's vote is counted," Lawrence said.
Montgomery County correctional facility hits bump in the road
Montgomery County had 142 new cases of COVID-19 Wednesday, bringing the total to 6,688. There were 66 newly reported deaths, bringing the total number of deaths in the county to 662.
There are currently 220 people hospitalized for COVID-19, a number the county said is stabilizing. Of everyone getting tested for the virus, 13% are testing positive, which county officials say is a step in the right direction. In addition, the number of cases at long-term care facilities is declining, according to county officials.
However, current numbers at the county correctional facility are no longer reliable. Of the 942 incarcerated individuals tested in April, 171 tested positive for the virus. However, ten days ago, one person who tested negative displayed symptoms. Once tested again, the person tested positive for the virus. This prompted the county to retest the rest of the population. Ninety-two incarcerated individuals have tested positive for the virus, and the county is waiting for 22 more results. The county also will retest correctional facility staff this week.
According to the county, the population of the correctional facility has decreased from 1,342 to 850, a 36% decrease. The number of new incarcerated individuals also has reduced from about 28 per day to about three to four a day.
Montco to issue reopening guidance Thursday 
Montgomery County will enter the first phase of the state's reopening plan, known as the "yellow phase," June 5.
Montgomery County Commission Chair Dr. Valerie Arkoosh reminded residents that during this phase Gov. Tom Wolf urges telework to continue where feasible, any necessary in-person activities must follow public health guidelines and visitation at congregant settings remains on hold. Curbside and delivery from restaurants and shops is preferable, Arkoosh said.
The county plans to release its guidance Thursday, she said.
"We still have the virus in our midst and in order to reopen responsibly we must each take personal responsibility for our actions," Arkoosh said. "Any one of us could have the virus and be contagious, even if we don't have symptoms. Covering a sneeze or cough, good hand hygiene, keeping a distance and wearing a mask protects you and everyone around you," Arkoosh said.
WHYY's Aaron Moselle contributed reporting.