Coronavirus update: NJ Motor Vehicle Commission to restart limited in-person services
Road tests and the issuing of new licenses and permits will begin on the tentative date of June 29.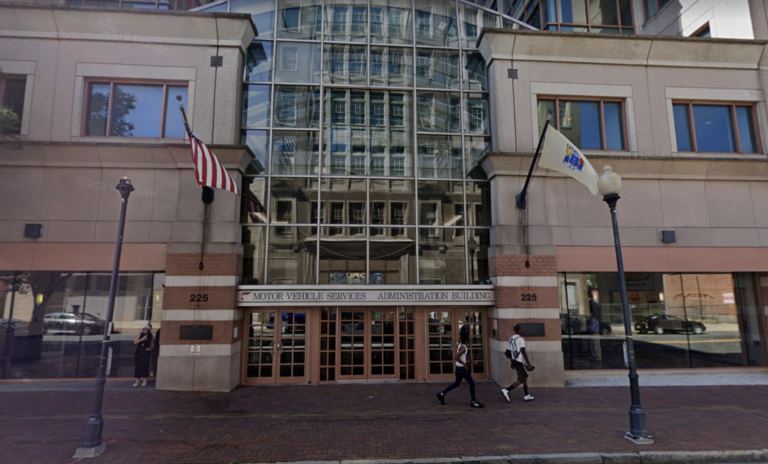 New Jersey announced another 864 cases of coronavirus on Friday, bringing the state's total cumulative count of residents with the disease to 163,336.
The state lost another 79 residents to COVID-19, which means a total of 12,049 residents have now died as a result of the outbreak.
Motor Vehicle Commission to restart limited in-person services
The Motor Vehicle Commission will begin offering drop-off services only starting June 15. Agencies will open to walk-in customers — and road tests and the issuing of new licenses and permits will begin — on the tentative date of June 29. However, an online registration system will open on June 15 for residents to sign up for future road test time slots.
Some of the motor vehicle agencies will be designated as licensing centers, and will process all license and ID transactions. Other agencies will be designated as vehicle centers and will process vehicle, title, and license plate transactions. License plates can be dropped off at those sites in a designated area.
Motor Vehicle Commission Chief Administrator Sue Fulton encouraged drivers to continue to access resources online. "The more people who use online transactions, the fewer people who will come in," she said.
Fulton announced that the Motor Vehicle Commission has opened 11 new road testing sites and hired more safety specialists to moderate tests. She anticipates processing an additional 10,800 tests each week, tripling their pre-shutdown capacity. For those who had their road test canceled during the shutdown, the commission will contact to reschedule.
During the shutdown, the Motor Vehicle Commission pivoted to online processes to extend license and ID expiration dates, assist more than 60,000 motorists with suspended licenses, and validate some 500 permits.
Car inspections are done by a third-party vendor and details have not yet been announced on restarting.
Health emergency extended; preparations still underway to reopen on June 15
Gov. Phil Murphy officially extended the public health emergency declaration for an additional 30 days, but clarified that the state is still continuing to prepare for reopening on June 15.
Extending the emergency health declaration allows the state to be prepared to act if the situation changes and the number of COVID-19 cases starts getting worse.
Murphy stated that he anticipates making an announcement about the opening of private and public outdoor pools on Monday, June 8.
While planning to begin reopening the state on June 15, Murphy urged residents to "remain vigilant" in social distancing and other safety precautions. New Jersey remains in the top half of states with new cases per day and ranks 2nd in patients in the hospital per capita.
To protesters: 'If you do participate, get tested'
Gov. Murphy acknowledged concerns about coronavirus cases spiking due to protests and encouraged demonstrators to practice social distancing and to wear a mask. Murphy also urged protesters to get tested for the coronavirus, saying simply, "If you do participate, get tested."
When asked if police departments in the state don't have enough officers of color, Murphy noted that New Jersey is the most diverse state in the country "by most measures" and stated that the state "could put a team on the field that reflects the diversity of the lives we're protecting."
State Police Superintendent Col. Pat Callahan acknowledged that the police department is working on diversity and currently has 192 new police recruits in training.
Finally, Murphy announced that the 85 members of the New Jersey National Guard protecting federal monuments will end their deployment at 9:00 a.m. on Saturday. The Guard was deployed for six days at federal monuments on the overnight shift.
WHYY is your source for fact-based, in-depth journalism and information. As a nonprofit organization, we rely on financial support from readers like you. Please give today.