Coronavirus update: N.J. to allow outdoor graduations, pro sports can resume
Also Tuesday, Rutgers announced it will make the SAT and ACT optional for 2021 applicants, and officials said childhood vaccinations have plummeted.
Are you on the front lines of the coronavirus? Help us report on the pandemic.
New Jersey reported 703 new coronavirus cases Tuesday, bringing the state's total to 155,764.
Another 54 people died of complications from COVID-19. The state has now lost 11,191 residents to the pandemic.
N.J. to allow outdoor graduations
Starting July 6, New Jersey schools and colleges can hold outdoor graduation ceremonies "that comply with social distancing," Gov. Phil Murphy said Tuesday.
"Our goal is to ensure that our students are given the sendoffs they richly deserve and which they have been working toward," he said, adding that a cap on how many people can attend will be set in the coming weeks.
TO THE CLASS OF 2020: Beginning July 6th, schools WILL have the opportunity to hold outdoor graduation ceremonies that comply with social distancing – ensuring the health and safety of all in attendance. 🎓 pic.twitter.com/MqwVtPjZh4

— Governor Phil Murphy (@GovMurphy) May 26, 2020
The announcement — which also applies to "moving up" ceremonies like those for kindergarteners — will be a source of excitement for the many parents and school administrators who had been pressuring the governor to allow in-person events to celebrate students' accomplishments.
Under previous rules, even so-called "wave parades" were banned if they caused more than 10 people to gather in one place, and the state Department of Education was encouraging districts to hold virtual ceremonies.
Murphy said graduations this year will be "unlike any others" and could still require some creative problem-solving.
"Given that some graduating classes may be too large to accommodate a crowd within the restrictions in place for outdoor gatherings," he said, "this guidance may require multiple ceremonies to be held across different times and even different days to ensure proper social distancing."
Professional sports can resume
Professional sports teams can resume training and competition in New Jersey if their leagues choose to do so, Murphy also announced Tuesday.
"We have been in constant discussions with teams about necessary protocols to protect the health and safety of players, coaches, and personnel," he said in a tweet without providing additional details.
The announcement did not address when fans may be able to attend games. Outdoor gatherings in the state are currently capped at 25 people, and indoor gatherings at 10.
Among the teams affected are the Philadelphia 76ers, which have a practice facility in Camden; the New York Jets and Giants, which have training facilities in North Jersey; the New Jersey Devils, who play in Newark; and the New York Red Bulls, who play in Harrison.
UPDATE: Professional sports teams in NJ may return to training and even competition – if their leagues choose to move in that direction. We have been in constant discussions with teams about necessary protocols to protect the health and safety of players, coaches, and personnel. pic.twitter.com/yMrCFtSyqY

— Governor Phil Murphy (@GovMurphy) May 26, 2020
Sky Blue FC, the professional women's soccer team co-owned by Murphy and his wife, can also resume play.
New Jersey is also home to several minor league or independent baseball teams, including the Trenton Thunder, Somerset Patriots and Lakewood Blue Claws.
The change does not apply to high school or other youth sports, which have been canceled indefinitely.
Rutgers makes SAT and ACT optional
Rutgers University said Tuesday that students applying for admission for the spring or fall 2021 semesters have the option not to submit SAT or ACT scores, although students who wish to submit the scores may still do so.
"The temporary policy is driven by nationwide cancellations of the SAT and ACT" during the coronavirus pandemic, the university said in a statement, "as well as uncertainty surrounding the possibility of modified test formats and rescheduling of prospective test dates."
Rutgers' decision comes during a growing movement by colleges nationwide to end use of admissions testing over concerns they are unfair to poor, Black and Hispanic students.
That momentum began before the pandemic. In the last decade or so, more than 1,230 colleges and universities have made the SAT and ACT optional for admission, The New York Times reported.
Last week, in a move expected to further accelerate that trend, the massive University of California system voted to phase out the SAT and ACT for admissions by 2025.
Child immunizations plummet
There were 40% fewer vaccines administered to children under 2 years old this past March and April compared to the previous year, state Health Commissioner Judith Persichilli said Tuesday, and a 60% drop among older children.
Persichilli said that's in line with a national trend apparently caused by parents worried about potential exposure to the novel coronavirus at doctors' offices. But the delay to vaccinate comes with its own risks, she said.
"The need to protect serious childhood diseases like whooping cough doesn't disappear during the COVID-19 public health emergency," she said.
Persichilli urged doctors to offer creative solutions to families, such as curbside vaccinations, and encouraged parents to call their health care provider to find out what measures are in place to safely schedule a visit.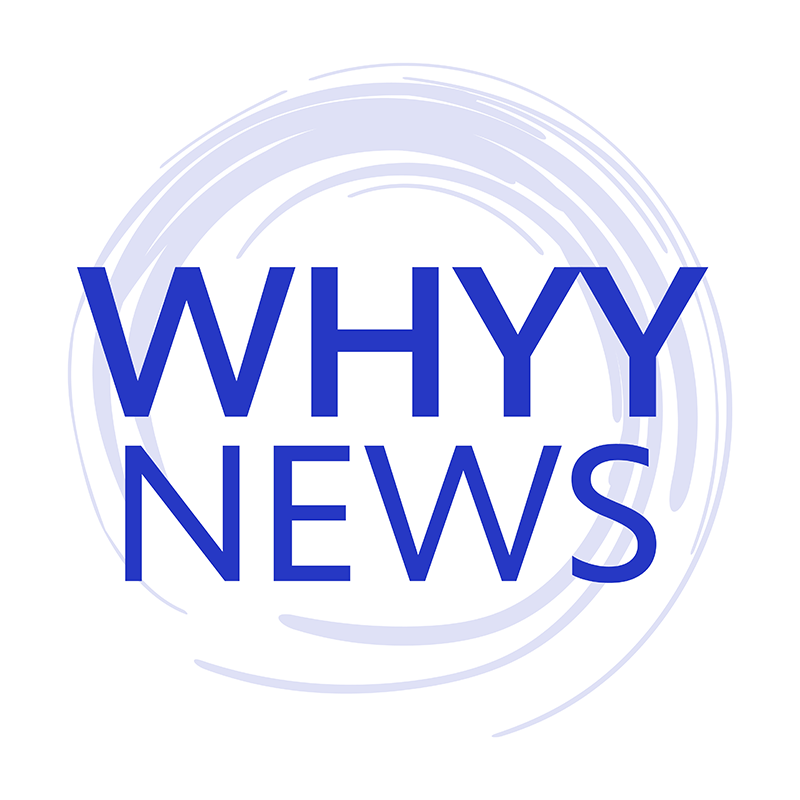 Get daily updates from WHYY News!
WHYY is your source for fact-based, in-depth journalism and information. As a nonprofit organization, we rely on financial support from readers like you. Please give today.