Complete Streets handbook put to the test, modified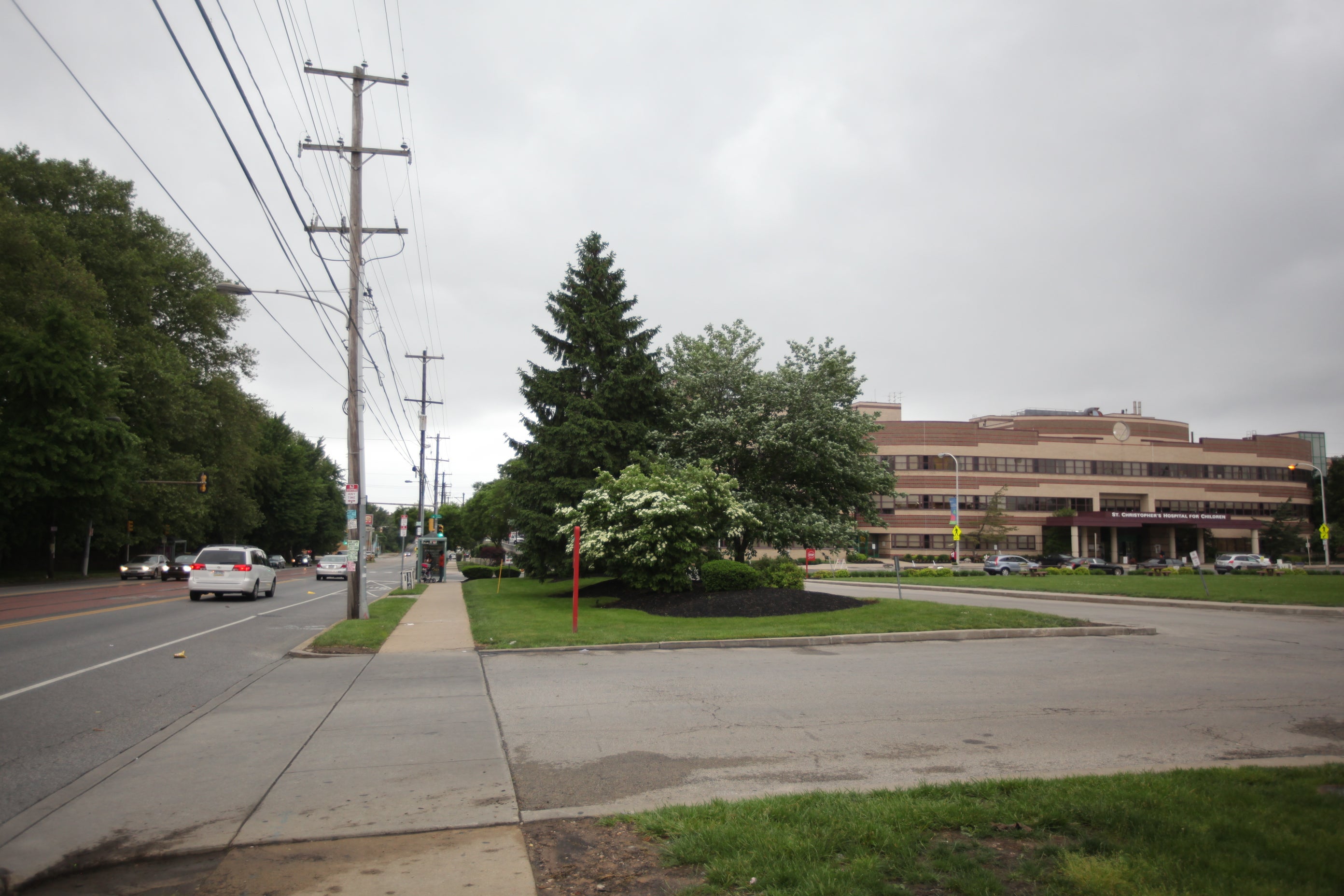 Roughly four months after the Mayor's Office of Transportation and Utilities (MOTU) released the Complete Streets Design Handbook, MOTU has put the document to the test and begun revisions to make the guide easier to use.
To date, the St. Christopher's Hospital expansion, the Philadelphia Pennsylvania Temple being constructed at 18th and Vine streets and a proposed Wawa and CVS pharmacy at the intersection of Grant Ave and Academy Road have been sent to the various departments for review. Of those, the St. Christopher's project, a $110 million expansion that centers around a new, four-floor, 135,000-square-foot Critical Care Tower, is the only one that has received comments.
The Complete Streets Design Handbook aims to ensure all changes to the public right of way create complete streets. To comply, St. Christopher's has been asked to make several changes to its sidewalk, provide street trees, narrow the driveway exits in some areas to make room for widened sidewalks and reposition the SEPTA bus stop to make public transit access to and from the hospital more accessible. MOTU's Senior Planner and Analyst Ariel Ben-Amos said St. Christopher's was responsive to the comments and that to his knowledge the project leaders accommodated most of the review's comments.
(Neal Santos)

(Neal Santos)

(Neal Santos)

(Neal Santos)

(Neal Santos)
While that review ran relatively smoothly, Ben-Amos said MOTU is working to make the handbook and its checklist easier for people to use.
"There is a difference between the development of process and its implementation," he said. "We are working out kinks as we speak. We are hoping to roll out a revised and more useful checklist in the coming months, as well as a revised website."
The revisions will include formatting changes, like sharing the checklist in a Microsoft Word document that users can type in, as opposed to the current PDF version, which is slightly less accessible.
"We didn't do as good a job as I would have liked communicating in terms of basic formatting, so a lot of the changes we're doing are really just making it easier for people to use the checklist," Ben-Amos said.
MOTU will also simplify and clarify some of the document's language. For instance, the handbook currently asks, "Does the design provide direct pedestrian routes between sites, destinations & crossing opportunities every 300 – 500'?" That question will change to, "Does design limit block length to 500 feet or less?"
These changes are all part of the natural, learning process, Ben-Amos said. He explained that anytime you change the way business is done in the city, it takes time for those involved to adjust to those changes.
"As we develop the complete streets handbook and we revise details such as the checklist, we end up learning more about what we're doing and it helps us do a better job of serving the policy."
MOTU hopes to release the revised Complete Streets Design Handbook in the coming months.
As for the Philadelphia Pennsylvania Temple and Wawa /CVS projects currently in review, Ben-Amos said it is unclear when those projects will receive comments.
"It's very hard to promise a 60-day turnaround on a project," he said. "… Every project is different. Every project has different sizes, both with the project itself and with the complications associated with it."