Community pressure helps get charges dropped against Woodlynne teen
The charges could have prevented Timothy Cook from joining the Marines in August as planned. Charges are still pending against his father.
The word that Timothy Cook had been cleared of juvenile delinquency charges that were blocking his plan to join the Marines came on Friday at about 5 p.m..
"My attorney asked me, 'Are you sitting down?'" Cook said, before he was told that the charges of obstruction of justice and aggravated assault that stemmed from a February 9 skirmish with police at his family's Woodlynne home had been dropped.
The Collingswood High School honors student, set to graduate on Monday, was washing dishes at his part-time job at The British Chip Shop in Haddonfield. It would be hours before he would bicycle back to Woodlynne in the darkness and share the relief with his family.
"I might," said the youth calmly, "start screaming and running around when I got home."
Instead, Timothy Cook greeted his father at 10:30 that night with a perfunctory fist bump, though he claimed to have done a celebratory dance earlier while taking the garbage out at his job.
The win was bittersweet. Similar charges remain against his father, Woodlynne Councilman Clyde Cook and his dad's fiancée, Lakeisha Fontanez for their roles in the melee. Timothy's sister, Tracy Cook, is still upset that her call to 911 to complain about her father taking away her cell phone triggered the arrests, which cost the elder Cook two part-time jobs mentoring adults with developmental disabilities and created financial pressure for the family.
"I am ecstatic for my son!" Clyde Cook said. "I'm happy for the decision that the Camden County Prosecutor's office made. I feel that justice has opened its eyes to the truth and that this is just the beginning of police reform in the state of New Jersey."
The prosecutor's office doesn't identify Timothy Cook by name in a press release issued Friday announcing the dismissal since he was under 18 when the arrest occurred. It does cite paperwork proving his enlistment in the Marines and "three letters of recommendation attesting to his character and good standing in the community" as a factor.
The Cook family believes a July 9 rally in the youth's defense, attended by classmates and community members like Kathleen Whitfield, who owns the Chip Shop along with husband Ian Whitfield helped. Kathleen Whitfield wrote one of those letters asking that the youth be allowed "to become the soldier and role model he was born to be."
The Marines had given Timothy Cook until August 19 to resolve his case. With the coronavirus pandemic threatening to delay any legal hearing if the charges had not been dropped, the youth would have to reenlist at a later time.
"We do not feel that this young man's dreams of serving his country should be trampled on due to circumstances beyond his control; a situation in which the adults surrounding this young man were all acting irrationally and irresponsibly," Kathleen Whitfield wrote.
Clyde Cook believes it was his criticism of "corruption" in local government that drove the melee, which began when two Woodlynne officers responded to Tracy Cook's call and demanded to enter the family's apartment. One of them, Edgar Feliciano, had a documented history of conflict with Cook and was not wearing a working body camera. Cook asked for those reasons, for only the other officer Javier Acevedo to enter the apartment. But footage from Acevedo's bodycam shows the two officers forcing their way inside.
Within minutes, three Cook family members were pepper-sprayed. During the scuffle, Timothy Cook, who said he was afraid for his father's safety after seeing Feliciano briefly draw a gun on Fontanez, got in between Acevedo and Clyde Cook to act "as a buffer." The police report alleges that the younger Cook got "aggressive" and assaulted Acevedo and that Clyde Cook hit Feliciano with a closed fist.
The incident happened at a time when the Woodlynne Police Department was already under a microscope because of the actions of former Officer Ryan Dubiel.  Dubiel was fired and is facing criminal charges for pepper-spraying teens on a front porch with no apparent provocation on June 4.
Although Dubiel was not one of the officers who responded to the Cook's home in February, Clyde Cook believes that it was the Dubiel case, and the police killing of George Floyd in Minneapolis, that brought attention to the family's story.
"If it wasn't for the George Floyd situation, there would have been no awareness of the kids pepper-sprayed by Dubiel," Clyde Cook said. "Before Floyd, our situation would have been swept under the rug. The outcome would have been totally different."
Timothy Cook acknowledges that his experience has changed his politics from being "kind of in the middle" to "ticking more and more to the left."  As more than 500 people joined a Facebook group called Justice for Timothy Cook,  the teen said, "This isn't about race or Black lives, it's about Woodlynne. I'm the son of a councilman that [the police officers] hate."
Before dropping the charges, the Cooks said that prosecutors offered to have Timothy Cook's arrest expunged if he wrote an essay, performed community service, and agreed to probation.  For a teen whose pet peeve "is being blamed for things I didn't do," that was impossible.
For his father, it was a point of pride.
"He's more of a fighter now against injustice," Clyde Cook said. "He's eager to make a difference. My son has embraced my cause in wanting everyone to know that corruption exists in Woodlynne and that finally, our voices are heard."
The announcement Friday returned Timothy Cook to regular life: a young man, now 18 and about to leave home for the first time, who is conflicted about undertaking a new journey and worried about missing family, friends, and his cat, Boots.
"It's weird," he said in his bedroom, its walls decorated with Marine Corps and American flags, his medals for running cross-country and certificates of academic achievement. "Because on one side, I hate this place and I just want to get out in the world. On the other, I love these people and I don't want to leave, but it's for the greater good."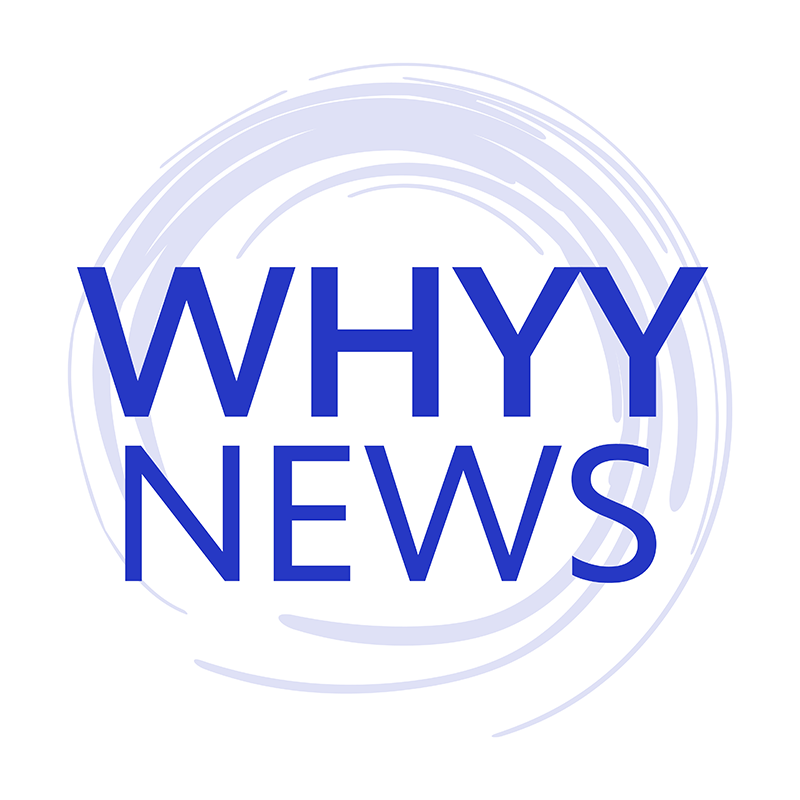 Get daily updates from WHYY News!
WHYY is your source for fact-based, in-depth journalism and information. As a nonprofit organization, we rely on financial support from readers like you. Please give today.