Ciattarelli wins N.J. GOP primary for governor. Now it's Murphy's race to lose
Former N.J. Assemblyman Jack Ciattarelli will now challenge Democratic incumbent Gov. Phil Murphy in November.
Listen
2:05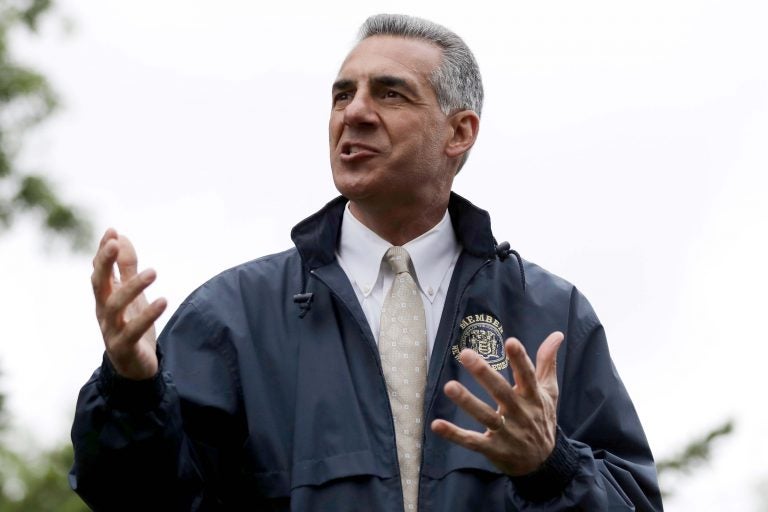 Updated: 11:00 p.m.
—
The second time's the charm for former New Jersey Assemblyman Jack Ciattarelli. The Republican has claimed victory in the four-way gubernatorial primary, beating two candidates who campaigned on being unequivocally pro-Trump.
Ciattarelli will now go on to face Democratic incumbent Gov. Phil Murphy in the general election.
The result is not a surprise. Ciattarelli, who first ran for the GOP nod in 2017, has long been considered the frontrunner, based on his campaign coffers and the fact he earned the support of party leaders in all 21 counties, giving him top billing on Republican ballots across the state.
Ciattarelli wasted no time in hitting Murphy for several things including his handling of the pandemic, not lowering property taxes, COVID-19 deaths in nursing homes, and even pointing out the fact the governor is a Massachusetts native.
"This is where I root for the Yankees, while Phil Murphy is cheering for the RED SOX!"
He said his job now is to bring all Republicans together.
"There's one thing that we all agree on: Phil Murphy shouldn't get a second term," Ciattarelli said. "I'll work with any and all Republicans that want to share my message that a common-sense conservative approach is what will solve New Jersey's problems."
Ciattarelli said he will announce his running mate in the second half of June.
It's Murphy's race to lose
Murphy is still earning high approval ratings for the overall job he is doing, though numbers have returned to pre-pandemic levels. A Rutgers-Eagleton Poll released this week found 55% of residents approve of how Murphy is handling the job overall; 52% believe the state is heading in the right direction.
The governor has also earned high marks for his shepherding New Jersey through the pandemic, according to Ashley Koning, director of the Eagleton Center for Public Interest Polling at Rutgers University.
However, he is failing in one area with voters: taxes. Only 7% of residents gave him an A for how he is handling that issue, while 31% gave him an F. But Murphy isn't alone in this area, Konig noted.
"Taxes are this perennial issue for New Jerseyans," she said. "Gov. [Chris] Christie did not do well in this area as well. When we gave him a report card at the end of his second term, he also had many failing grades when it came to taxes."
Voters can expect that to become an issue on the campaign trail to November; Ciattarelli's campaign already has billboards up saying "cut property taxes."
He reiterated it as the "number one" issue of the campaign on primary night: "Property taxes, property taxes and property taxes."
"It's the one tax that affects every individual, whether they own or rent," he said. It's the one tax that affects every business, whether they own or rent. Ours is the worst in the nation."
It's a perennial issue in the Garden State, said longtime Republican strategist Michael DuHaime.
"I remember [Democrat Jon] Corzine when he was running saying property taxes didn't go up as fast as they used to. That's a tough message because that means they went up," he said. "I remember [Democrat] Jim McGreevey using it against [Republican] Christie Whitman too."
Murphy is aiming to be the first Democrat re-elected governor since 1977, although given his positive approval ratings, it is his race to lose.
"It's a Democratic governor and a very Democratic state," DuHaime said. "This state is only even more progressive and even bluer than it was in years past and Republicans have won."
That was the case for New Jersey's last Democratic governor, Corzine, who lost his 2009 re-election bid to Christie, despite Barack Obama carrying the state in his 2008 presidential campaign.
Koning notes Murphy also has name recognition going for him, which Ciattarelli has far less of, which is reminiscent of the past couple of election cycles in the state.
"The past few cycles have been quite lackluster and quite lopsided and have lacked interest in participation and engagement among New Jerseyans," she said.
For example, Koning pointed to 2013 when Christie received strong backing from independents and a number of Democrats to win re-election over Democratic state Sen. Barbara Buono. Four years later, it was Christie's running mate Kim Guadagno whom Murphy defeated. Koning said Guadagno could not escape Christie's shadow, which included the Bridgegate scandal, backing Donald Trump after his own presidential campaign failed, and overall dismal job approval numbers.
A parallel crisis
Though different in personalities and governing styles, Murphy finds himself in a similar position as his predecessor, managing a crisis and a re-election campaign.
Christie was managing the state's recovery from "Hurricane Sandy" while running for a second term. Christie also earned high marks for his efforts.
Similarly, Murphy is still managing New Jersey through the COVID-19 pandemic; although the state has lifted most of its restrictions and cases are low, there are ongoing concerns about vaccine access and the economic recovery with thousands of residents still on unemployment.
While Murphy has earned praise for his management of the crisis overall, some residents — especially Republican voters — have been critical. Kenny DeRisi, of Toms River, recently said he thinks Murphy is doing a "lousy" job.
"I think he closed down and put people out of business for no reason," DeRisi said.
But overall, the public may give Murphy the benefit of the doubt when it comes to the pandemic, particularly the deaths of nursing home residents.
"I think Gov. Murphy has benefited from [New York] Gov. [Andrew] Cuomo's missteps on this front," DuHaime said. "Even if people don't believe that Gov. Murphy did a good job, I think they believe that he's been an honest broker about this and he's tried hard and been transparent about this."
Ciattarelli's challenges
Ciattarelli will have some hills to climb if he hopes to defeat Murphy.
For starters, 50% of registered voters don't know who he is, according to the latest Rutgers-Eagleton poll, and he doesn't have long to build up name recognition.
"Even Murphy did not have this kind of deficit heading into his election campaign," Konig said. "And Ciattarelli has arguably been around longer and has already took a turn on this in terms of running in the primaries against Guadagno in 2017."
By comparison, the governor has been on the airwaves at least twice a week giving regular updates on the state's response to the pandemic, in addition to giving frequent interviews on TV news shows and radio stations.
Another challenge for Ciattarelli: running in the middle.
His chief primary opponent, Hirsh Singh forced him to run towards the right, despite attempts to appeal to moderates in the state by labeling himself a "New Jersey Republican" as opposed to a "Trump Republican."
When the Associated Press called the race for Ciattarelli just before 10 p.m. Tuesday with about 75% of ballots counted, he only had 49% of the vote, while his pro-Trump opponents, Singh and Philip Rizzo, had about 47% of votes, combined.
During the primary's only debate, Ciattarelli said he would push for a referendum to repeal the widely popular recreational marijuana referendum if new regulations were a "failure." That and other stances Ciattarelli took prompted Micah Rasmussen, director of the Rebovich Institute for New Jersey Politics at Rider University, to term the debate an "unpopularity contest."
"Can you imagine championing a position that about 30% of the public took versus 70% who supported the other position?" he said.
Koning suggests that Ciattarelli would be better off focusing on taxes and not touching the social issues because "New Jersey is a divided purple state when it comes to their political ideology."
"[New Jerseyans] are fiscally conservative, but they are definitely socially progressive," she said. Noting the high support for marijuana legalization and decriminalization, "that's not something New Jerseyans are going to want to see being taken away or dismantled."
Ciattarelli will also need to go through a "very difficult mathematical exercise," said DuHaime.
"You need to win 90 to 95% of Republicans. Then you need to win independents by 25 points … and you get well over 60%," he said. "And then you probably need to get up to 20% or so of Democrats."
In the latest Rutgers-Eagleton Poll, 42% of registered voters said they would definitely vote to re-elect Murphy, while 31% would vote for someone else and 21% said they are on the fence. If the election were held today, Murphy would carry the majority of independent voters, compared to Ciattarelli.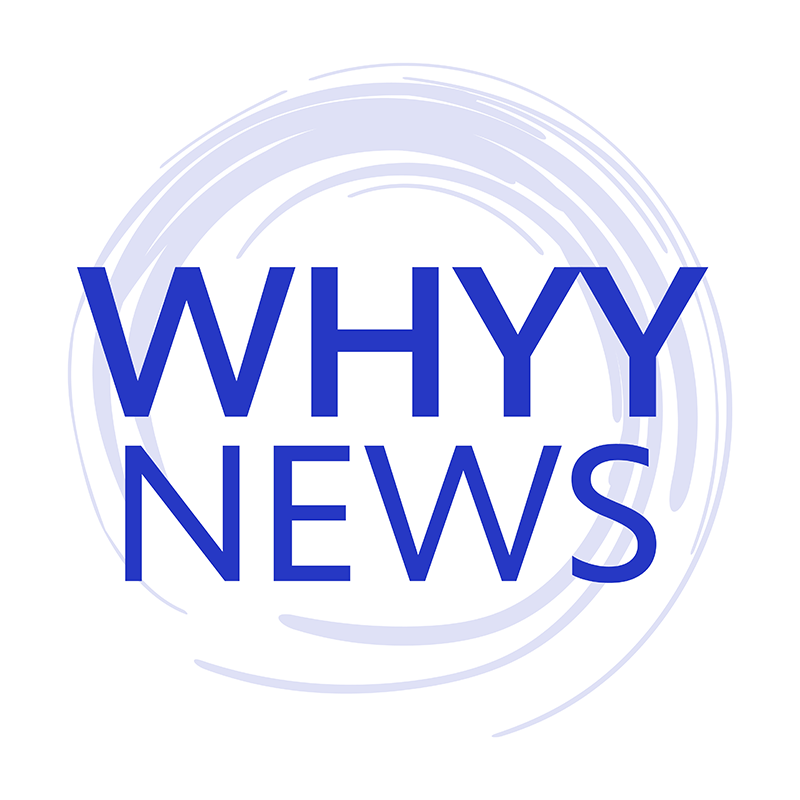 Get daily updates from WHYY News!
WHYY is your source for fact-based, in-depth journalism and information. As a nonprofit organization, we rely on financial support from readers like you. Please give today.