N.J. primary: Rocky start to the day in Camden as voting gets underway
In Camden, several people trying to cast their ballots told WHYY News there were issues at least three of the city's 40 polling places.
Updated at 5:20 p.m.
—
Voters are heading to the polls across New Jersey on this primary day, which features races at all levels from the governor to all 120 seats in the state legislature to more local leadership posts.
In Camden, where Democrats are expected to pick a permanent replacement for former Mayor Frank Moran in a four-way contest, some voters are reporting a rocky start to the day.
According to several people trying to cast their ballots, there were issues at least two of the city's 40 polling places.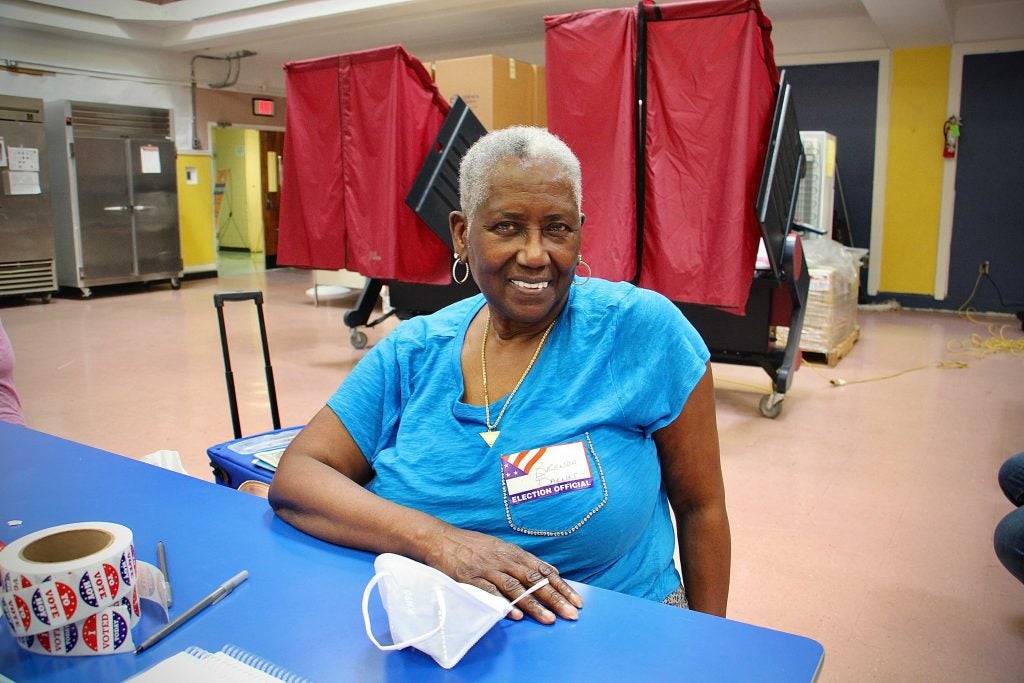 Polls were supposed to open at 6 a.m. and will remain open through 8 p.m.
At least one voting site, including McGraw Hill Elementary School in East Camden, opened at least an hour late.
Tanya Ross got to McGraw Hill around 8:30 a.m. and said the site still didn't appear fully set up.
"It was about three of us out here before someone came here and told us that's where we vote at, but around the school there's nothing posted as to where we vote," Hill explained.
The elementary school did have a handful of signs at the front of the school building telling people where to vote when WHYY News reporters arrived, though there were no signs out back or around the school property. Poll workers who didn't want to give their names said only two people had submitted their ballots by 9 a.m., including Hill, and no one had been turned away because of the delay.
At least one polling site, including the Riletta T. Cream School in the Centerville neighborhood, didn't have their two voting machines set up for the first two hours of voting. The poll workers at Riletta, who didn't want to give their names, said it was their first time working an election and they had trouble setting up the two machines. The site was short one worker.
A Camden County spokesperson did not respond to questions about these issues as of Tuesday afternoon.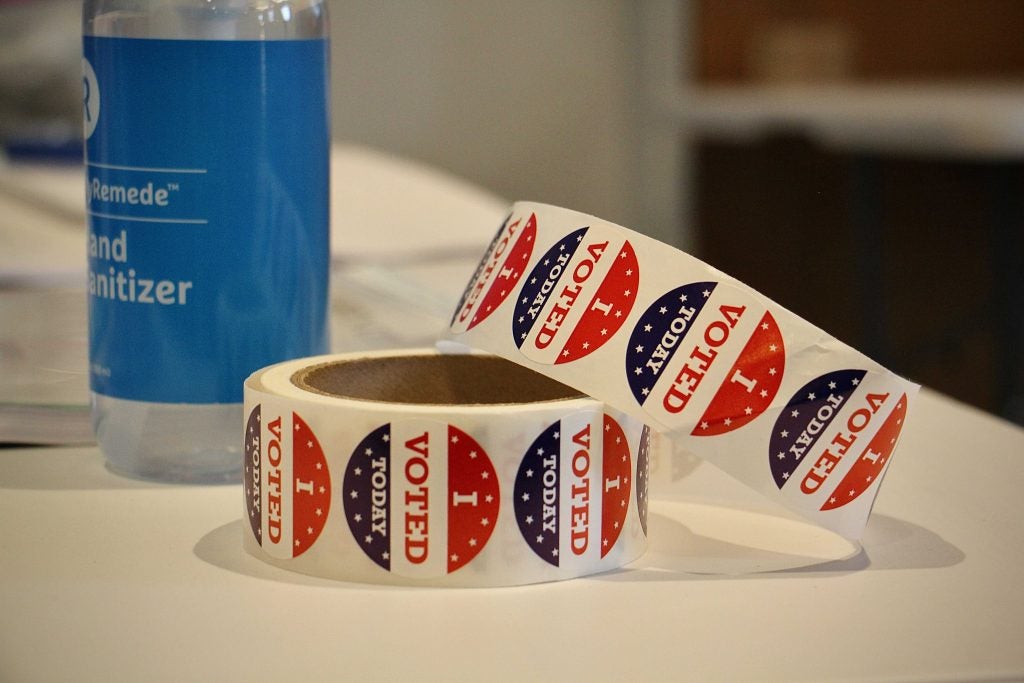 Lawmakers had expressed concern that a lack of experienced poll workers could cause long lines on Tuesday. Just last week, Gov. Phil Murphy signed legislation that would double worker pay to $400 for the long day. The legislation also allowed for National Guard troops in civilian clothing to act as backups at voting sites, though sites like Riletta did not receive any additional help.
The fear of a shortage caused 75-year-old Brenda Barnes-Roman to come out of poll worker retirement with her friend and work the site at Cooper's Poynt School in the city's Cooper's Point neighborhood.
Barnes-Roman, who has worked elections for 40 years, said her voting location was set up and ready to go at 6 a.m. with no hiccups and two extra pairs of hands from the New Jersey National Guard.
Still, there was little for the six poll workers to do. Even for a primary election, which often does not prompt as high a turnout as general elections, Barnes-Roman said the day was starting off with a crawl.
"To have one voter at 7 o'clock is unheard of," she said. "I think the problem is the weather and then a lot of us are recuperating from COVID. We have apprehension about coming out and being around people. I think it's a myriad of things all mushed together."
The Alfred Cramer School Preparatory Lab School, in Camden's Stockton neighborhood, had some 60 people come through the voting site to cast ballots as of 11 a.m. Poll workers there said they opened on time.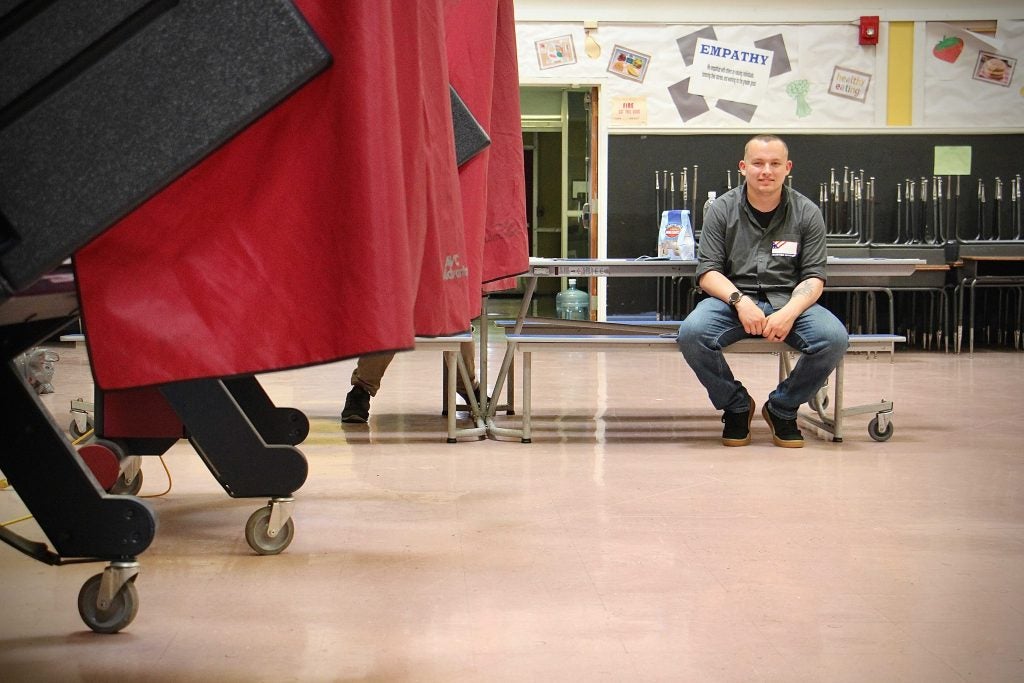 But Altagracia De La Cruz said she was disappointed that the workers there seemed confused about how to handle her mail ballot, which she wanted to deliver in person.
To be counted, voters like De La Cruz need to bring their ballots to the County Administration building or the Board of Elections Office before the polls close.
"I just want the people out front [working the polls] to be more prepared," she said, adding she wants to cast her vote for a mayor who would care about her neighborhood outside of election season.
"We need help in the street, we need help in the community, we need help," she said. "Fix the streets, traffic lights."
At Willingboro's J.C. Stuart Elementary School, Wanda Lewis, 65, said no specific local race or issue really motivated her to come out. She just wanted to do her civic duty and show Murphy her support.
"I just want Gov. Murphy to win," said Lewis. "I think he did very well during COVID, kept us up-to-date."
Voters at the school reported a smooth process but poll workers said they had a slower than usual morning.
Maurice Counts, 27, said he made it a point to cast his ballot because primaries don't draw a lot of people. He figured Democrats in Willingboro might stay home with only one statewide race with no opposition.
"I know younger people in my generation don't usually do this type of thing, so I just want to do my part and kind of get rid of that stereotype that young people don't come out and vote, because I do care about my community."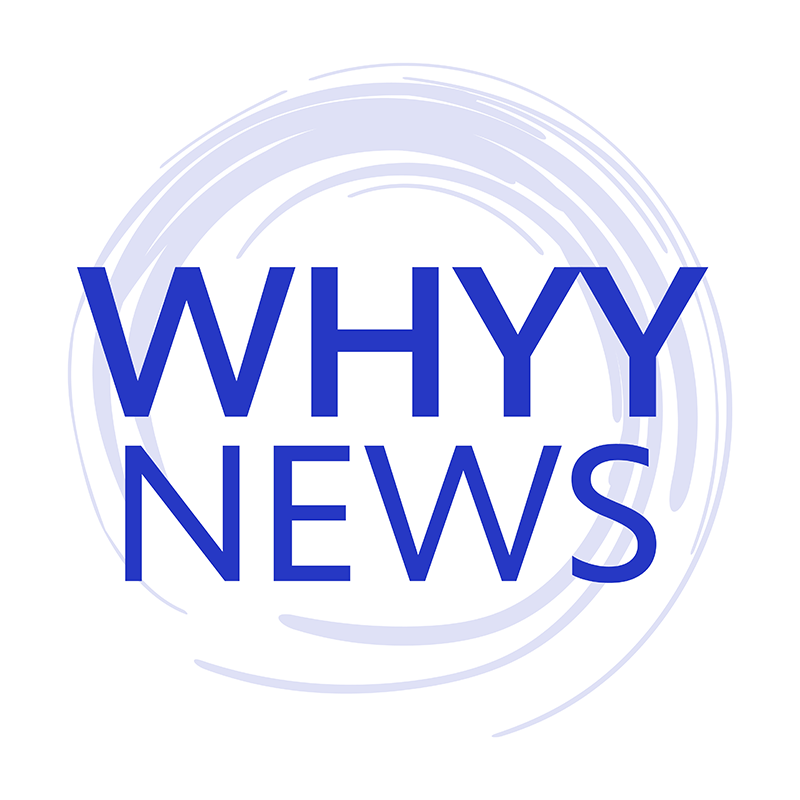 Get daily updates from WHYY News!
WHYY is your source for fact-based, in-depth journalism and information. As a nonprofit organization, we rely on financial support from readers like you. Please give today.