Celebrating Black History Month, Lunar New Year, and the Disco Biscuits live in this week's 'Things to Do'
Listen
7:01
This week marks the beginning of Black History Month, which takes on special resonance this year after the racial justice protests of 2020.
Philadelphia International Records is also celebrating 50 years with new box sets on the way and Lunar New Year celebrations are going orchestral.
Vivid history
Mural Arts Philadelphia is offering a Black History Month tour through Center City, providing attendees with a colorful history of African Americans immortalized by artists. Hosted by an informed guide, the walking tour will take you past each mural and tell you the story of the people who inspired it and the artists who created it. If you can't make it in person, there's also a virtual tour, available through Mural Arts' website. 
Black History Walking Tour
Sunday, Feb. 7 and Sunday, Feb. 21, 2 p.m.
Tours start at the Pennsylvania Academy of Fine Arts
Lenfest Plaza, 118-128 N. Broad St.
$24
Virtual tour, Wednesday, Feb. 24, 6 p.m.
$15
More to celebrate
The Smith Playground hosts a Black History Month celebration called "Leaders and Legends of North Philadelphia." Their kickoff "Opening Day Hooray" event is on Saturday, Feb. 6. The exhibit showcases 12 African American leaders in the arts, business, politics, education, and more who hail from North Philly. The displays include background information and a "Quiz for Kids" that parents can use to guide their children to find out more about each individual. The Arts Council of Princeton is also celebrating Black History Month with a workshop, public art installation and its "Legends of the Arts" exhibit that runs through March. Former Philadelphia residents Paul Robeson, The Supremes, and Lena Horne are included. Additionally, The African American Museum in Philadelphia remains closed but is offering a multitude of virtual activities this month. The Kimmel Center and the Museum of the American Revolution also have month-long Black history programming scheduled both in-person and virtually.
International music
When Kenny Gamble and Leon Huff founded Philadelphia International Records 50 years ago, they couldn't have imagined the success the label would become. The lush, orchestral "sound of Philadelphia" would change music and create stars out of Teddy Pendergrass, Patti Labelle, The O'Jays, Phyllis Hyman, McFadden & Whitehead and more. Now the duo, and the timeless music they made, is being celebrated in the way that makes the most sense considering their legacy – with multiple re-releases. Vinyl Me Please will issue a box set this year and Legacy Recordings, along with Snapper Music-United Souls will release multiple, limited-edition 8-CD sets that include a poster, a hardcover book, an exclusive 12" single, and a numbered certificate. You can find the latest release updates at the official Philadelphia International Records site here and follow Gamble's Instagram page below.
Lunar orchestra
Chinese New Year, which ushers in the Year of the Ox, is Friday, Feb. 12. But while the traditional lavish celebrations are lost to COVID, there are several online events to mark the occasion. One of them is the Philadelphia Orchestra's Lunar New Year Celebration concert. Under the direction of music director/conductor Yannick Nézet Séguin, the orchestra presents Tan Dun's "Nu Shu: The Secret Songs of Women" with the orchestra's principal Elizabeth Hainen as soloist. David Robertson leads "The Butterfly Lovers" concerto for violin and orchestra with soloist Gil Shaham. When Oscar- and Grammy-winning Chinese conductor and composer Tan Dun found out about Nu Shu, a secret language used by women in China's Hunan province, he used his influence to spread awareness and preservation, thus the symphony for microfilms, harp, and the orchestra was created. 
Philadelphia Orchestra's Lunar New Year Celebration
Virtual
Thursday, Feb. 4, 8 p.m.
On demand through Feb. 14, 11 p.m.
$15 and up
Hot biscuits
Created by four students at the University of Pennsylvania in 1995, the Disco Biscuits have gone on to success as an electronic rock or "trance fusion" band. The group has released 14 full-length albums and EP's since their first "Encephalous Crime" in 1996. The band has long made its home on the road but has been slowed by the pandemic. Like many other musicians during the live music shutdown, they've embraced streaming concerts. This weekend, they'll perform live Friday and Saturday nights from Ardmore Music Hall. And while the shows are free, the Biscuits are providing an enhanced experience along with special extras, including a poster and a copy of the live recording for a premium ticket price.
The Disco Biscuits Live On Stage
Virtual
Friday, Feb. 5 and Saturday, Feb. 6, 8 p.m.
Free
Hidden no more
If you've ever been to the Mütter Museum, you know it's filled with a wide variety of macabre objects. But there are 35,000 total artifacts in its collection, most of which the public has never seen. Photographer Nikki Johnson was granted access to the hidden archive and took still photos of the ones that most intrigued her. That led to the latest Mütter exhibit "Unseen" that starts on Friday. Johnson's photos are a behind-the-scenes look at the hidden Mütter that should provide for some interesting discussions. While there, you can also check out Spit Spreads Death, the ongoing exhibition about the 1918 flu pandemic in Philadelphia.
"Unseen"
Mutter Museum, 19 S. 22nd St., Philadelphia
Friday, Feb. 5,  $15 to $20, 10 a.m. to 5 p.m.
Daily Thursday through Monday
Darksome fair
If you're the kind of couple that goes on a date to the Mütter, or have a significant other or friend that prefers unusual gifts, the Darksome Fair is a perfect place to buy them. Founded by artist and librarian Lindsay Corso Keating in 2018, the crafts fair includes vendors like Bats in the Belfry, The Creep Boutique, Hypnovamp jewelry, and Skullduggery Ceramics. This year's virtual fair, subtitled "Love you to death," means you can shop judgment-free for the unconventional valentine. The fair starts both days at noon, and artists will go live on Instagram during festival hours. 
Darksome Art and Craft Market
Virtual
Friday, Feb. 5 and Saturday, Feb. 6, noon
Pay-as-you-go
Ciderworks
Philly's popular beer festivals have been severely curtailed because of the coronavirus, but that hasn't stopped them entirely. The Olde Kensington Boutique and Original 13 are combining to present the first annual Winter Cider Chill Fest and Market. The outdoor festival is being held in Original 13's huge outside space to allow for social distancing and $4 beer pours are on the menu. Gypsymother will play a live acoustic set starting at 4 p.m., and local vendors will be on hand as well.
Winter Cider Chill Fest and Market
Original 13 Ciderworks, 1526 N. American St.
2 p.m. – 6 p.m.
Free
Puppy love
You may have heard of this little game called the Super Bowl. It's being played this Sunday with reigning Super Bowl champ Patrick Mahomes of the Kansas City Chiefs vs. The G.O.A.T., Tom Brady, now with the Tampa Bay Buccaneers, who's been there a few times before. Super Bowl LV kicks off at 6:30 p.m. on CBS, but before that the annual Puppy Bowl goes down. Yes it's time for the puppies to compete for world domination at the latest incarnation of the Bowl hosted by Martha Stewart and Snoop Dogg. (Who else?) But the real prize for the pups is forever homes as each of the rescue dogs is adoptable. This year, six are from the Philadelphia and South Jersey area. Adoption information goes live when the show begins, so if you're looking for a pet, tune in. 
Puppy Bowl XVII
Sunday, Feb. 7, 2 p.m. on Animal Planet, Discovery Channel
Keep checking with "Things To Do" as we continue to provide our picks for entertainment during the industry's COVID-19 recovery. Please consult our coronavirus updates to keep up with the latest information regionally.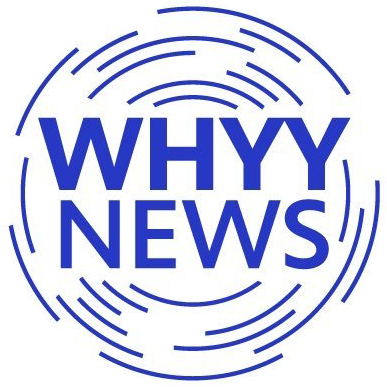 Get daily updates from WHYY News!