Philly region celebrates 350 miles of walkable, bikeable trails
Each year on the fourth Saturday of April, thousands of people gather across the U.S. to celebrate the nation's trails.
What the Rails-to-Trails Conservancy started in 2013 as "Opening Day for Trails" has evolved into Celebrate Trails Day. In the greater Philadelphia region, walkers, cyclists, volunteers, and nonprofits take to the Circuit Trails network to mark the occasion.
The Circuit Trails Coalition's goal is to ultimately develop 800 miles of walkable, bikeable trails that connect the region. So far, the network spans more than 350 miles across nine counties.  Officials say that, when the network is complete, more than 50% of the region's population — more than 3.1 million residents — will live within one mile of it.
This year's spring trail season kickoff will feature a hodgepodge of events, from Earth Day festivals and volunteer cleanups to ribbon-cuttings and tree-plantings.
While most events will occur Saturday, others will take place in the days following. Here's a breakdown of what to expect.
Schuylkill River Trail opening in Chesco
Fricks Lock Road, Pottstown, PA 19465
2 p.m. on Friday, April 22
Friday will mark the official opening of the final segment of the Schuylkill River Trail in Chester County. The Circuit Trails Coalition will kick things off at 2 p.m. at Fricks Lock Road in Pottstown.
Sherman Avenue and Cortland Street, Trenton, NJ 08611
9 a.m. on Saturday, April 23
Volunteers, led by Trenton Cycling Revolution and the Tri-State Transportation Campaign, will work to beautify the connector between East Trenton and the Delaware and Raritan Canal State Park Trail Towpath.
25 E. Park Ave., Merchantville, NJ 08109
12 p.m. on Saturday, April 23
The Circuit Trails Coalition and RTC will gather at Eclipse Brewing in Merchantville to celebrate the trail's upcoming expansion as part of the Burlington-Camden Trail. Guests can enjoy bike tune-ups, pony rides, live music, free food, and a fitness and nutrition class.
7801 State Road, Philadelphia, PA 19136
9 a.m. – 12 p.m. on Saturday, April 23
The River North Partnership will be leading a spring tree planting event. Participants must register in advance for details.
ETS Segment lot on Assessment Road, Lawrence Township, NJ 08540
9:30 a.m. on Saturday, April 23
The Lawrence Hopewell Trail's Saturday Morning Walking Club will spend Saturday morning at the trails' ETS Segment lot on Assessment Road. Participants will divide into two groups, with walkers traveling north and bicycle riders heading south. Walkers will head to the historic truss bridge over the Stony Brook, then turn back.
Petty's Island, Pennsauken Township, NJ
9:30 a.m. on Saturday, April 23
The Center for Aquatic Sciences will lead a tour of Petty's Island, where guests can learn about the island's wildlife, history, and future plans, as well as how to protect the coveted space. Registration is required.
8480 Hagys Mill Road, Philadelphia, PA 19128
10 a.m. – 2 p.m. on Saturday, April 23
The Schuylkill Center for Environmental Education's signature Earth Day event will center around the nonprofit's "Year of Restoration." Guests are invited to hike along the Schuylkill trails, join storytime with the Andorra Library, pop by activity tables, and go on a gaming hike.
Now in its 11th year, Naturepalozza will feature a performance by the Billy Jonas band, some pond exploration, a restoration of Jubilee Grove, and the unveiling of the new Restoration Station Loop, a self-guided educational hike along the Schuylkill.
Registration is required. Should the event get rained out, the fest will be held on Sunday, April 24.
5180 Bingham St., Philadelphia, PA 19120
10 a.m. – 12:30 p.m. on Saturday, April 23
The TTF Watershed Partnership will lead a BioBlitz and clean-up along Tackony Creek Park Trail. Volunteers will document wildlife observations across the TTF Watershed.
5180 Bingham St, Philadelphia, PA 19120
10 a.m. – 2 p.m. on Sunday, April 24
The Cheltenham Township Environmental Advisory Council, TTF Watershed Partnership, and Pennsylvania Environmental Council will be celebrating Earth Day with a Trail Fest at Tacony Creek Park, featuring snacks, bird walks, and guided hikes. For early risers, a trail cleanup event will kick off at 9 a.m., just before the fest begins at 10 a.m.
1281 East Main St. Douglassville, PA 19518
2 – 4 p.m. Sunday, April 24
Schuylkill River Greenways will host its Opening Trails Day Cleanup in Berks County. Volunteers will be divided into two groups, with cleanup efforts tackling overgrowth and litter along the Schuylkill River Trail.
Tools and work gloves will be provided, though guests are welcome to bring their own. After the cleanup, Fork & Ale will offer complimentary beverages and some brewery giveaways.
613 2nd Street Pike, Southampton, PA 18966
9 a.m. on Wednesday, April 27
The Bucks County Planning Commission is heading to the former Southampton Train Station for a ribbon-cutting of the first phase of the Newtown Rail Trail in Upper Southampton Township. The trail now connects Bucks County to Pennypack Trail in neighboring Montgomery County.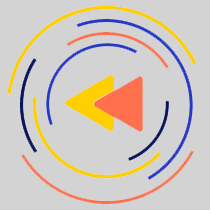 Saturdays just got more interesting.