A trail circuiting the region? That's the goal of a 500 miles by 2025 campaign
Local transportation and community advocacy organizations are campaigning to build hundreds of miles of continuous trail in the region. Here's how.
As the new year approaches, plenty of people will probably resolve to exercise and get outside more often. For those who live close to greenways like the Schuylkill River Trail, or who can jog along the Pennypack and Perkiomen creeks, that's easy. For those who don't have access to parks and paths, it might demand more.
But what if you could run from Trenton to Philadelphia? Or scooter from Philadelphia to Reading? Or bike from Allentown down to the Atlantic City Expressway in South Jersey?
That's the goal of the Circuit Trails Coalition, which is campaigning for 500 miles of walkable, bikeable trails in and around this region by 2025.
The circuit was formally announced in 2012 and implemented into the Delaware Valley Regional Planning Commission's transportation infrastructure plan, with the eventual goal of building and maintaining 800 continuous miles of trail by 2040. Since then, hundreds of miles have been constructed. Because it serves as both a transportation network and a recreation system, the coalition's partnerships span a variety of organizations: Bartram's Garden, the Pennsylvania Environmental Council, the Delaware River Waterfront Corp., the Philadelphia Parks Alliance, the Bicycle Coalition of Greater Philadelphia, and more.
"The idea is that from anywhere in the region, you would be able to get to anywhere else in the region," said John Boyle, research director at the Bicycle Coalition.
Continuous connection
A connected circuit of continuous trails isn't a new concept. Similarly, developed trails in metropolitan areas, like San Francisco's still-in-progress Bay Area Ridge Trail and the Atlanta BeltLine Trail, have been planned and proposed before. But the proposed Circuit Trails network, which stretches toward the Poconos in the north and all the way through Camden County in the south, would be one of the largest such networks in the United States.
There are currently about 350 miles of usable trail, most of them regional trails in Pennsylvania, Boyle said. That leaves 150 miles of trail left to build in surrounding counties in the next five years.
Patrick Starr, executive vice president of the Pennsylvania Environmental Council and vice chair of the Circuit Trails, said it's a plan that's "more than the sum of its parts."
"Every community and every organization is enthused about their little piece of the world, but when you connect those pieces into an 800-mile metropolitan system of multi-use trails built to a common standard, that's really big," Starr said.
Still, it's a pretty ambitious goal for the next few years. "That's a multi-step process, to get [a trail] from a line on a map to actually open for use," he said.
That process involves several steps: having a vision for trail access (e.g. a line on the map); creating a feasibility study and plan with input from the public and potentially affected groups; engineering and designing the path itself; and estimating its cost and resources, fundraising, and then finally building and opening the actual trail.
Right now, Starr said, about 165 miles of trail that they're targeting for the campaign are still in the "messy middle" — still stuck in the steps of a feasibility study or preliminary design.
The solution? Get residents to help out. In the past month or so, Circuit Trails has launched Zoom sessions for residents in Burlington, Delaware, Mercer, and Philadelphia counties to learn about specific trail projects that need attention or support, like the Spring Garden Street Greenway in Philadelphia or the Johnson Trolley Line Trail in Mercer.
"What we noticed in the first few years is that we weren't keeping pace with the idea of, by 2040, getting even close to 800 miles," Boyle said. "In a couple years, we got less than 5 miles of trails built."
The new, county-specific goal-setting is meant to fix that. If teams in each of the seven counties can convince residents that the trails matter, rally public support, and push the construction of 20 miles of new trail in the next five years, the network will reach 500 miles.
What lies ahead
But when it comes to Circuit Trails' ongoing goals, there are still multiple barriers: finding sufficient funding, meeting environmental and accessibility requirements, planning in concert with local officials, negotiating with property owners for rights of way, and more.
Right now, for example, the coalition is focused on prioritizing trails that have high community impact and that provide access to waterways, Boyle said. But a lot of urban waterways are also environmental cleanup sites, which tend to be near marginalized communities and neighborhoods of color, and where trails can be difficult to plan, build and construct.
"There are a long line of issues through the entire process," he added.
Starr concurred, adding that in the new year, he's hoping to implement the results of equity reports and surveys that Circuit Trails took in 2020.
"We're trying to understand what it is that we need to do to welcome and invite people to use those trails [once they're built]," he said. "I think we're starting to get it through our thick skulls that 'Build it and they will come' doesn't always work … when people don't feel that the trail that you've built was actually built for them."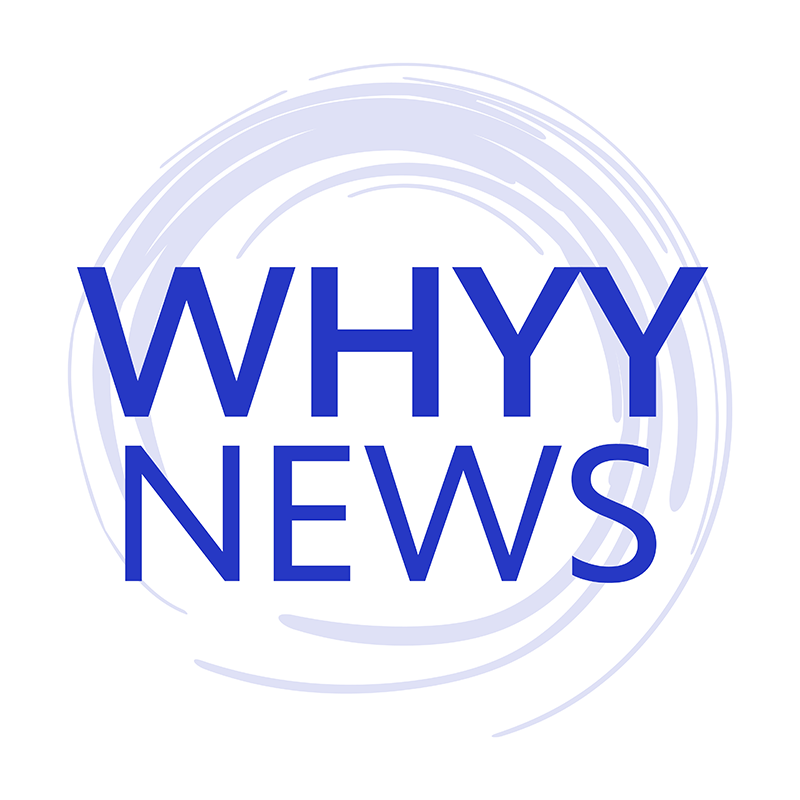 Get daily updates from WHYY News!
WHYY is your source for fact-based, in-depth journalism and information. As a nonprofit organization, we rely on financial support from readers like you. Please give today.