Burlington County opens 5.5 miles of the Delaware River Heritage Trail
Open to walkers, hikers, and bikers, it's the largest addition to the network in S. Jersey to date, and the latest piece of the planned Circuit Trails.
Burlington County officially cut the ribbon Saturday morning on a new 5.5-mile portion of the Delaware River Heritage Trail at Crystal Lake Park in Mansfield. Open to walkers, hikers, and bikers alike, the Delaware River Heritage Trail 130 Bypass is the largest addition to the network in South Jersey to date.
"We're excited to open it, and we have a lot of people here with bikes that are ready to chug along and burn some calories," said Matt Johnson, the county's open space and park development coordinator.
More than 50 members of the public watched as County Commissioners Felicia Hopson and Lynda Hynes, along with leaders from partnering organizations, initiated a community bike ride. People on foot rather than wheels also joined in celebrating the trail's debut.
Greg White ventured across the Delaware from Bristol Township, Bucks County, to give the new trail a try on a trike — he said he wants to bring them back into style. Although he was worried about a brief stretch of gravel road, White said he knew a thing or two about riding trails.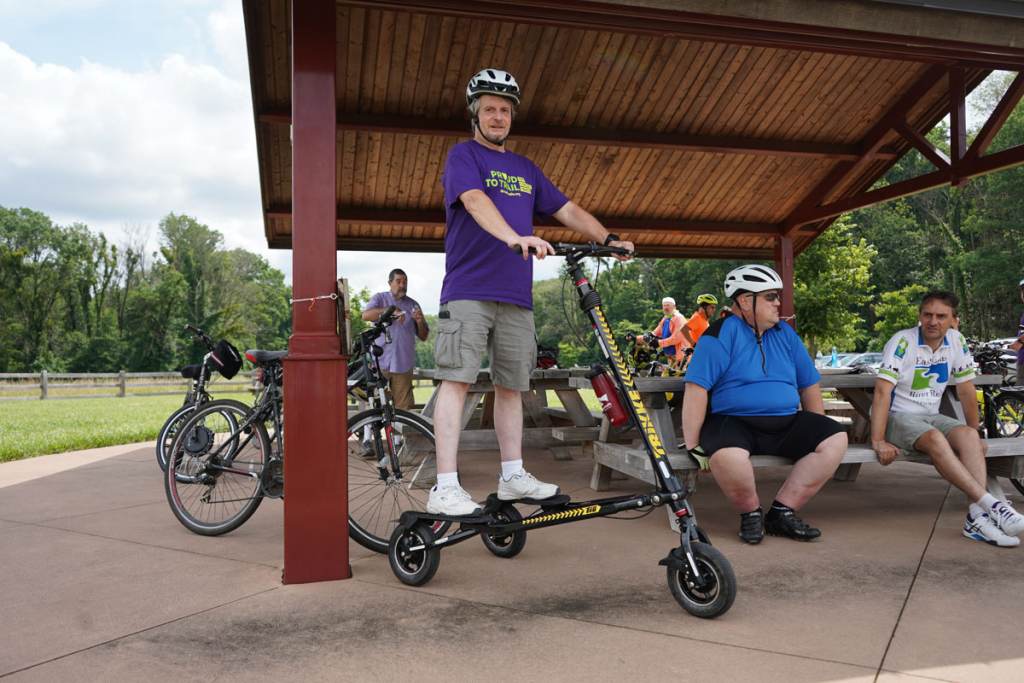 "I've been on trails all over the Philadelphia area, Bucks County, Montgomery County, Philadelphia, in New Jersey. I've been on the … trails over in Allentown area and local trails just like Warminster Community Park in Bucks County," White said.
Kristopher Steinwender, of nearby Burlington Township, had already been coming to bike in this area for a few months and was happy to see the new trail officially open. It offers a feeling of convenience and safety, he said.
"It's nice to come north and then cut through here and then right down the Delaware River. It keeps me off the roads and keeps me away from some of the Amazon trucks," Steinwender said.
The path to creating this segment of the river trail contained some significant obstacles — among them, busy Route 130, an EPA-designated Superfund site, and several small creeks.
"The trail features fantastic views of the Delaware River [and] passes right through the old Roebling Steel mill, where the cables that were used to build the Golden Gate Bridge and the elevators of the Empire State Building were located. All of this history and natural scenery can be experienced on this one 5.5-mile trail," said County Commissioner Hynes.
Construction on this section of the trail began in 2019 and was finally completed last month. The effort was almost entirely funded by $8.1 million in grants from the Federal Highway Administration's Transportation Alternatives Program. The New Jersey Department of Transportation and NJ Transit also played a role in creation of the trail.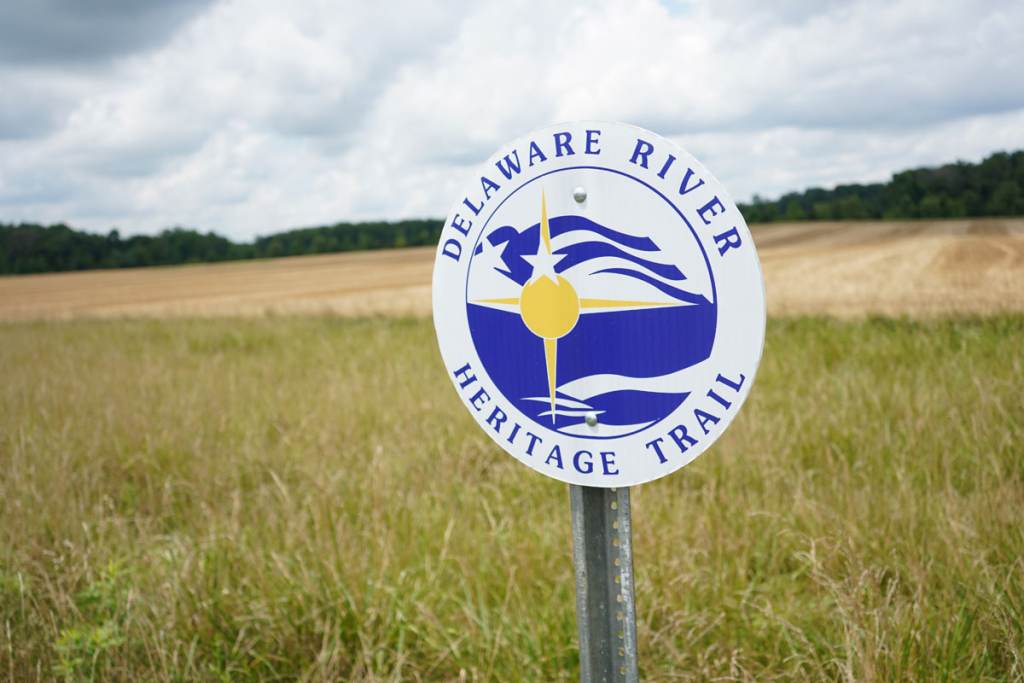 It's just the latest piece of the trail network, conceived by the National Park Service in 1996 and now planned by the Delaware River Greenway Partnership. And it's part of an even bigger vision — the Circuit Trails, a planned 800-mile stretch of interconnected trails reaching across parts of Southeastern Pennsylvania, Southern New Jersey, and Delaware. With the Delaware River Heritage Trail 130 Bypass, about 350 miles of the Circuit are completed.
Sarah Clark Stuart, executive director of the Bicycle Coalition of Greater Philadelphia and chair of the Circuit Trails Coalition, chose to watch the activities Saturday along with her dog. If you care about green infrastructure, you should know about the Circuit Trails' potential to connect communities, she said.
"It's providing a really wonderful way for people to not only exercise on off-road trails, but also transport themselves from where they want to go, where they live, to school or home or work," Clark Stuart said.
Covering the new stretch of trail did not take long. And those toward the end of the pack who stopped for water received impromptu science and history lessons from park maintenance staff Dave Wybierala and Dave Chamberlin, who discussed the area and its birds of prey.

One of the birds must have broken the trail in before the humans arrived — it left a half-eaten fish on the path as a present for the bikers.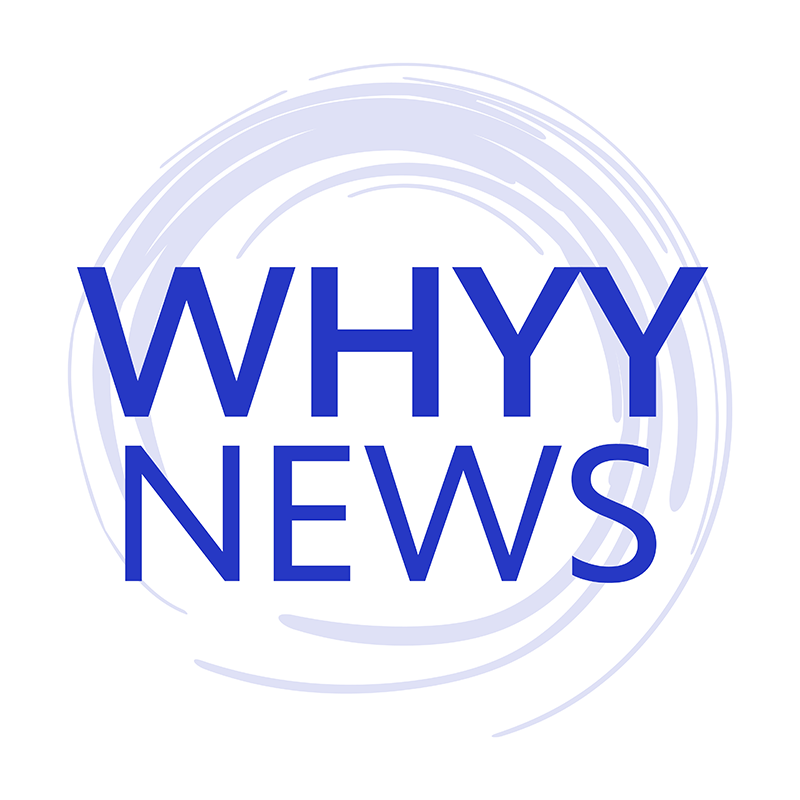 Get daily updates from WHYY News!
WHYY is your source for fact-based, in-depth journalism and information. As a nonprofit organization, we rely on financial support from readers like you. Please give today.