Bugfest, Beer Fest, Freedom Fest and more in this week's 'Things to Do'
Aug. 12 - Aug. 15: Things to do in Philadelphia, Del., and N.J.
Listen
4:26
Updated at 12:10 p.m.
The city of Philadelphia reinstated indoor masking requirements at midnight last night.
There are festivals galore this weekend for varying interests as well as the chance to get tix to the upcoming Fringe Fest kicking off in September.
Black Quantum Futurism and their film "Write No History" are the basis of a multimedia art installation at Fairmont Park's Hatfield House. With the assistance of filmmaker Bob Sweeney, the film highlights the Temporal Disruptors, a secret society of Black scientists, writers and healers. Using artifacts, objects, videos and sounds, Hatfield House becomes a place evocative of past, present and future.
What: Multimedia exhibit
Where: Hatfield House, 3201 W. Girard Ave.
When: Saturday, Aug. 14 – Sunday, Sep. 19, 1 p.m. – 5 p.m.
How much: Free
The annual festival at the Academy of Natural Sciences includes some online programming this year, as well as bug-related programming at the museum. Entomologists will be on hand to host shows in the auditorium, there will be live bug displays and showings of "Bugs of the Big Screen." There's also the Roach Race 500, and several other opportunities to interact with and learn from the bug world and those who study it.
What: Hybrid festival
Where: Online, Academy of Natural Sciences, 1900 Benjamin Franklin Pkwy.
When: Friday, Aug. 13 – Sunday, Aug. 15
How much: $19 -$22 (free with museum admission)
Karl "Dice Raw" Jenkins of The Roots is a musician and theatre artist who is now the CEO of the new Freedom Theater. He'll be hosting the Freedom Fest, a day of art, music, performance, food, yoga, and more. Local actors and artists will perform live theater, including Shakespeare and musicals, on two stages in an event billed as one connecting theater to the North Philadelphia community.
What: Outdoor, in-person arts festival
Where: Leon H. Sullivan Bldg. 1415 N. Broad St.
When: Saturday, Aug. 14, noon – 8 p.m.
How much: Free
Mixed-media artist Diana T. Myers will lead an interactive, in-person, 90-minute workshop to help attendees create a piece of art aligned with a social justice issue they are passionate about. Confirmed participants can bring an array of found objects to add to their work, and an email will be sent outlining the necessary materials. An optional drink ticket for a Mom's Mule cocktail from Tattooed Mom can be purchased in advance.
Ghosts and Ft. Mifflin would naturally go together as the historic fort is said to be one of the most haunted places in the area. The Ghostly Circus is performing "Portals" for three shows there this weekend, starting at 6 p.m. The performances include aerialists, music, dance, fire, art installations, and more supernaturally-driven content. Per their ad, the circus says that "it appears that the abundance of undead energy at Fort Mifflin is starting to create interdimensional tears in our world." Whether that's true or not, the circus will make art of it.
What: In-person performance
Where: Fort Mifflin, 6400 Hog Island Rd.
When: Saturday, Aug. 14, 6 p.m., 8:30 p.m., and 10 p.m.
How much: $15 – $45
Musical theater is alive and well at Bristol Riverside Theater's outdoor amphitheater. The sounds of Broadway come to life at this weekend's performances of songs from the shows "Come From Away," "Moulin Rouge" and "Company." Singers Phillip Chaffin , Derek Cobey, Laura Giknis, and Jessica Wagner are the featured vocalists.
What: In-person musical theater
Where: Bristol Riverside Theater, 120 Radcliffe St., Bristol, Pa.
When: Friday, Aug. 13; Saturday, Aug. 14, 8 p.m.; Sunday, Aug. 15, 3 p.m.
How much: $15 – $35
Soul music in all its incarnations is experiencing a renaissance, and the artists coming to the Dell Music Center this week are very much a part of it. Two-time Grammy winner for Best Jazz Album, Porter's mix of soul, R&B, jazz and gospel is apparent on his latest release, 2020's "All Rise." Former Mint Condition frontman Stokley Williams has released two solo projects — the latest, "Sankofa," was released last year. And blueswoman Leela James' latest is "See Me," released last month.
On Aug. 15, World Helicopter Day is celebrated around the globe. In the Delaware Valley, the celebration happens at the American Helicopter Museum and Education Center, which will offer helicopter rides to all ages for an additional fee. If you're looking to stay on the ground, the museum has multiple exhibits to educate the public about the history of helicopter development and their importance in aviation.
What: In-person event
Where: American Helicopter Museum, 1220 American Blvd. West Chester, Pa.
When: Saturday, Aug. 15, noon. – 5 p.m.
How much: Museum admission, $7 – $10, (ACCESS cardholder admission is $2,) rides are $65 and can be purchased in advance
The grounds of Doylestown's Fonthill Castle will transform into a beer garden this weekend for their Beer Fest, which will feature local craft beers, refreshments from Chambers 19 Bistro and Bar and a musical performance from Billy & Miles. VIP Access includes early admission, specially curated beer selections and access to a VIP tasting tent, among other perks.
What: In-person festival
Where: Fonthill Castle, 525 E. Court St., Doylestown, Pa.
When: Saturday, Aug. 14, 2 p.m. – 5 p.m.
How much: $25 – $70 general admission, $150 VIP tickets
The community organization SEAMAAC was founded 30 years ago by refugees to the area who wanted to advocate for and assist the immigrant population. In conjunction with Novick Urban Farm, they are celebrating with a 'Summer's End' Festival. Music, lawn games, and farm tours are on the schedule and all paid ticket holders get a meal and drink with the option to order more. Parking is free, and although there is space, organizers suggest you bring lawn chairs or blankets as seating is limited.
The annual avant-garde festival doesn't start until September, but tickets go on sale to the public this Friday. There will be more than a thousand performances in multiple artistic disciplines across the city over four weeks. The 2021 fest will happen mostly in person, so there will be a mask mandate for indoor performances, subject to change based on state and city guidelines. On Monday, Aug. 16 and Monday, Aug. 23 at 7 p.m.,  Fringe Arts will host in-person festival preview performances at their Columbus Ave. location.
What: In-person festival
Where: Various venues
When: Thursday, Sept. 9 – Sunday, Oct. 3, Tickets go on sale Friday, Aug. 13 at 10 a.m.
How much: Various prices
Keep checking with "Things To Do" as we continue to provide our picks for entertainment during the industry's COVID-19 recovery. Please consult our coronavirus updates to keep up with the latest information regionally.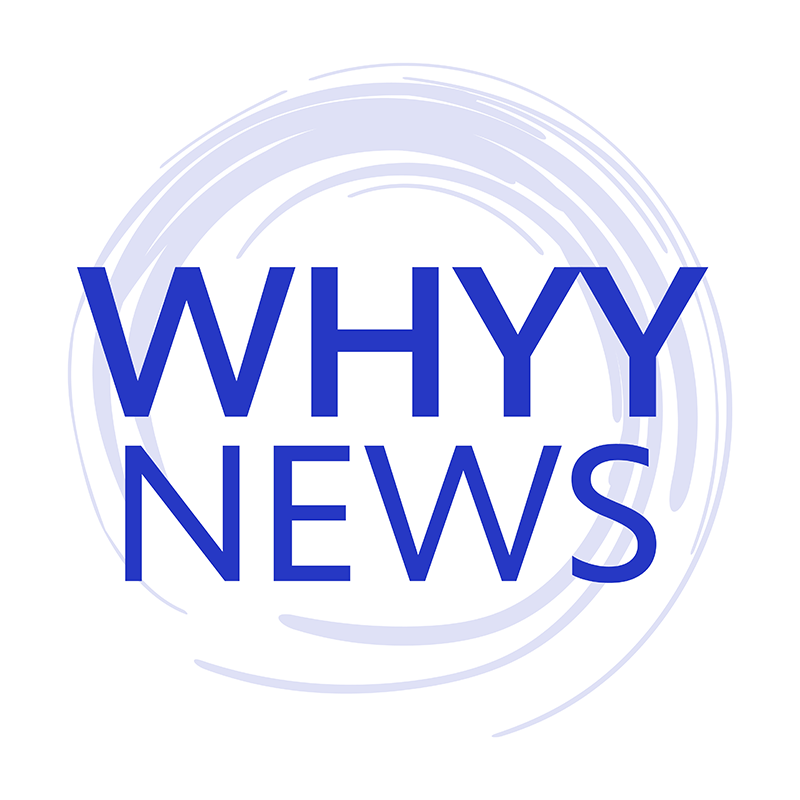 Get daily updates from WHYY News!
WHYY is your source for fact-based, in-depth journalism and information. As a nonprofit organization, we rely on financial support from readers like you. Please give today.