Prosecution rests in trial of Amtrak engineer charged over deadly 2015 derailment
The Pennsylvania Attorney General's Office rested its case against the Amtrak engineer accused in 2015's deadly derailment.
On the night of May 12, 2015, Charles Gildersleeve rushed to the scene of the Amtrak 188 derailment in Philadelphia, searching for his younger brother, Robert, Jr.
Two days later, the 45-year-old father of two was among the last two victims of that deadly incident to be identified. That delay added to the "frustration" his family felt, Gildersleeve testified in court on Wednesday.
In the aftermath of the derailment, victims and their families fought to have criminal charges brought against Brandon Bostian, the Amtrak engineer on duty, after then-District Attorney Seth Williams declined to press charges. They finally succeeded this year, and on Wednesday, the Pennsylvania Attorney General's office rested its case.
Bostian stands accused of causing catastrophe, involuntary manslaughter, and reckless endangerment stemming from the incident, which killed eight people and sent nearly 200 others to the hospital.
In opening arguments, senior deputy attorney general Christopher Phillips said Bostian had "one job … control the speed of the train."
As his train entered an S-curve near Frankford Junction, its speed exceeded 100 mph when the limit was 50 mph, a federal investigation showed.
Failing to heed that limit, despite his ample experience and time to prepare before running that route, amounted to proof of a crime, argued Phillips.
More than a dozen witnesses for the prosecution testified to Bostian's training and his actions that night. They also introduced transcripts of Bostian's interviews with investigators, to show what he remembered of the events leading up to the derailment.
On Tuesday and Wednesday, those witnesses included: FBI special agent Brian Julien, Philadelphia police officer Eric McClendon; designated supervisor of locomotive engineers Keith Strobel, who trained Bostian for Amtrak; Amtrak Assistant Superintendent of Terminal Operations, Jonathan Hines; former Amtrak police detective Thomas McCormick; and Charles Gildersleeve.
Julien was involved in the federal investigation into Bostian, and walked the jury through two interviews the engineer gave, as well as his phone records from the night of the derailment.
In the first interview, just three days after the May 12 derailment, Bostian recalled few details, saying his last memory was passing the North Philadelphia Amtrak station, before he came to after the train was off the track. He was treated for a concussion and received 14 stitches in his head, as well as some in his knee, according to court documents.
During a second interview in November 2015, Bostian said, "a couple of prominent scenes … came back" from that night, although they were "dreamlike" and he said he couldn't be sure if he was confusing them with other times he rode the same route.
This time he remembered accelerating in a straight away right before the curve. The speed limit was 80 mph, but he said he had been going 70, and so he increased his speed.
In another disconnected memory, Bostian said he tried to brake two different ways when he realized he was going too fast in the curve, according to his statements to investigators.
When that failed, he said he remembered thinking, "Ok, well this is it."
Bostian's sworn statements add his own words to arguments by the defense that he was distracted by radio calls from a SEPTA engineer whose windshield had been shattered by a projectile shortly before the crash. Bostian told investigators he was "a little bit concerned" for his own safety, but "I was really concerned for the SEPTA engineer," because he had a coworker when he worked in California who got glass in his eye from a similar incident.
In the aftermath of the crash, authorities and Amtrak took blood and urine samples from Bostian, to determine if he was under the influence. They also investigated his phone records. The toxicology report came back clean and his phone was powered off prior to the crash, Julien testified.
However, prosecutors sought to introduce the possibility that he may have been distracted by a different device.
Eric McClendon, who at the time was on the Philadelphia Police Department's bomb disposal unit, had searched the engineer's cab right after the accident. In it, he found a green bag belonging to Bostian, containing maps, documents, and a tablet "smaller than an iPad" that appeared to be turned off. In evidence photos taken later, the contents of the bag are strewn around. The tablet was never recovered.
Defense attorneys had fought to keep the jury from hearing about the device, calling it "nefarious" to bring up its existence when nothing more is known about how it was used that night. Judge Barbara McDermott disagreed, allowing McClendon's testimony.
Keith Strobel, who was personally involved in Bostian's training, testified to the hundreds of hours of instruction and on-the-job practice Amtrak engineers undergo before running trains by themselves. To show just how thorough their understanding of each point along the route must be, Phillips had Strobel walk through dozens of slides of training materials he himself had created. They showed Bostian's route, point-by-point, and all of the visual markers engineers could use to know where they are.
There were "too many landmarks" for Bostian to have lost track of where he was, Strobel had told federal investigators back in 2015.
Defense attorney Robert Goggins also questioned Strobel extensively, asking for him to share his assessment of Bostian's general performance. Bostian was "sharp as tacks, one of the best engineers at Amtrak," replied Strobel. And when he learned Bostian was the engineer on Amtrak 188 the night it derailed, he was "devastated."
Throughout the commonwealth's case, defense counsel pounced every time a witness brought up rail safety measures, hoping to introduce more information about Amtrak's role in the crash. Judge Barbara McDermott has not allowed discussions of a technology installed after the derailment, called positive train control, which the National Transportation Safety Board declared could have prevented the incident.
Such information does not go to what the jury must ultimately assess, said McDermott, which is Bostian's "state of mind" at the time of the incident.
To get at that, the defense opened its case by calling on more locomotive engineers, an expert in situational awareness, and a neurologist.
The engineers testified to the fact that even experienced train engineers sometimes lose track of where they are, and that there is no specific protocol for how to react when struck by a projectile or when a distraction occurs.
Retired Brigadier General Wilbur E. Wolf III's testimony built on those accounts, in his role as an expert witness in "situational awareness," or maintaining focus on what's going on. Now a consultant, Wolf trains government agencies and private enterprises how to respond to crises.
"Situational awareness is learned," Wolf said, and testified that no operator of heavy equipment should be certified if they do not have basic training of how to respond to emergencies.
Bostian's attorneys also called the engineer of an Acela train working along the same stretch of track the night of the derailment to testify.
Herbert Harris, said near Frankford Junction, one of his conductors told him that the train had been shot at. He said, "I repeated the transmission exactly as the conductor made it to me," over his radio.
Defense attorneys argue that this incident, and another account of an engineer's windshield shattering minutes before, temporarily clouded Bostian's judgment.
"He's panicked, and he doesn't make the right decision. He made a simple mistake and it was not criminal," said attorney Robert Goggins, to reporters outside the courthouse on Wednesday.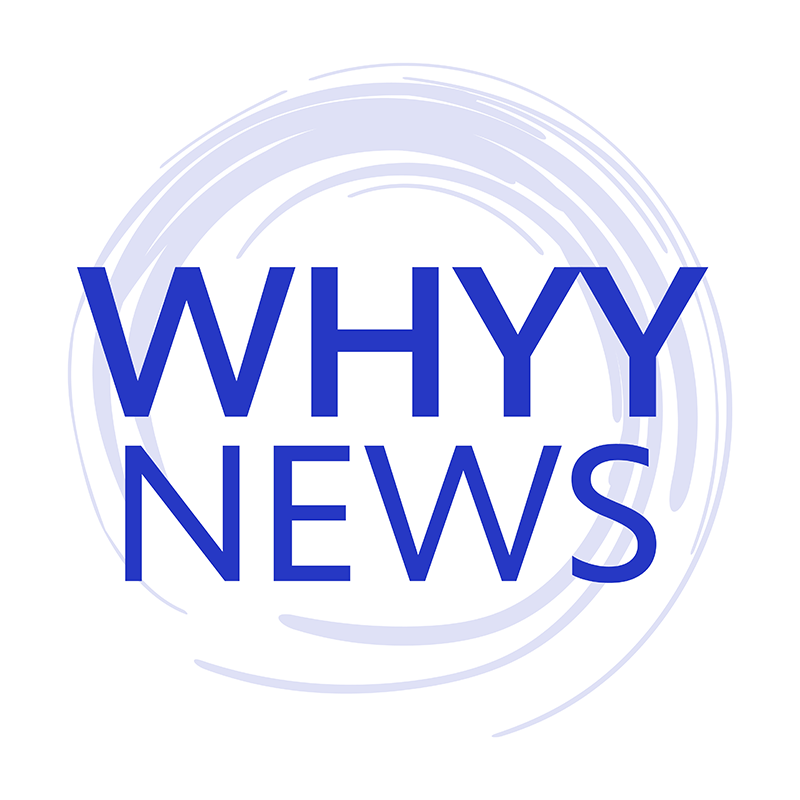 Get daily updates from WHYY News!
WHYY is your source for fact-based, in-depth journalism and information. As a nonprofit organization, we rely on financial support from readers like you. Please give today.