Biden touts offshore wind at Philly Shipyard, opens door for turbines in Gulf of Mexico
President Biden visited Philly to stump for new clean energy jobs in the region. He says a new vessel built at the Philly Shipyard will employ about 1,000 people.
This story is part of the WHYY News Climate Desk, bringing you news and solutions for our changing region.
From the Poconos to the Jersey Shore to the mouth of the Delaware Bay, what do you want to know about climate change? What would you like us to cover? Get in touch.
---
Metal sparks flew as crews sliced into massive plates during a steel-cutting ceremony at South Philadelphia's shipyard on Thursday morning.
It marks the start of construction of a new vessel – Acadia – that will ferry rock from quarries to the ocean floor as part of construction on hundreds of new offshore wind turbines.
President Joe Biden visited Philly Shipyard to tout the growth of the offshore wind industry in the region and to announce the first lease sale in the waters off of the Gulf of Mexico.
"Our investing in America agenda is bringing our clean energy supply chains home," Biden told the crowd of union workers and supporters. "Across the Delaware River in Paulsboro, New Jersey, workers are rolling the steel foundation for another large-scale wind project."
The monopiles, which are the large poles that support the turbines, are being built at the Port of Paulsboro. New Jersey is also building a 200-acre wind port near the Hope Creek nuclear power plant in Salem County. The wind port and Paulsboro hub are expected to create 2,500 jobs.
The Biden Administration approved the construction of the state's first offshore wind farm earlier this month. Ocean Wind I, a project of the Danish company Orsted, will include 98 turbines about 15 miles off of Atlantic City. It's estimated to provide enough power for 500,000 homes. The Bureau of Ocean Energy Management has approved two other East Coast projects – Vineyard Wind off the coast of Massachusetts and South Fork Wind off the coast of New York.
Governor Phil Murphy says he wants to make New Jersey the wind energy hub for the East Coast and is in a race to build more facilities than New York and Massachusetts. Last September, Murphy increased the state's target for energy from wind turbines from 7,500 megawatts to 11,000 megawatts by 2040.
Two other offshore wind projects are in the works for New Jersey, including Atlantic Shores, a partnership of Shell New Energy and EDF Renewables, which aims to provide power to one million homes. Orsted also has a second project, Ocean Wind 2, which the company says will power an additional 500,000 homes.
The Biden administration estimates building the vessel Acadia in South Philadelphia will generate $125 million in economic activity each year. They say the shipyard will employ 1,000 union workers to build the vessel using steel that was manufactured in Indiana.
The Biden-Harris Administration has a target of 30 gigawatts of offshore wind projects by 2030 using tax credits as incentives. The Administration says that would power more than 10 million homes with clean, renewable energy. There's already more than $500 billion of investment in manufacturing and clean energy projects in the pipeline nationwide with a concentration of wind farms along the East Coast, according to the Biden Administration.
For the newly proposed Gulf Shore wind leases, Biden says nearly 1.3 million homes could be powered through wind farms off the coast of Lake Charles, Louisiana, and Galveston, Texas. Those lease areas will be auctioned off in August.
In the past two years, the administration estimates companies have announced $2 billion in manufacturing and renewable energy projects across Pennsylvania.
It's an economic shot in the arm for Philly Shipyard whose workforce has waxed and waned over the years. In 2019, the shipyard laid off most of its workers as the new vessel pipeline dried up, but it's flowing again.
"This shipyard has faced many challenges over the years, including a pandemic, but we persevered," said Steinar Nerbøvik, CEO of Philly Shipyard.
Now the company has more than 1,500 workers building ships and expects to graduate more than 200 local apprentices.
Emily Andrewson is a welder apprentice at Philly Shipyard. Andrewson said she was laid off from her job in insurance during the COVID-19 pandemic in 2021 and despite a college degree, she had trouble finding a new job.
So she enrolled in welding classes at Delaware Community College and discovered the apprenticeship program.
"During my time here, I have mainly worked in the final stages of the production line where smaller sections of the ship are welded into massive blocks which can weigh up to 600 tons," Andrewson said.
Her grandfather was once employed at the Philadelphia Naval Shipyard as a specialist in steel carpentry years ago. And now she plans to follow in his footsteps.
Not everyone is happy with offshore wind development, which now faces a number of lawsuits from residents and municipalities. The fishing industry worries about impacts on the scallop and flounder harvests. Others say it will create rate increases and damage tourism.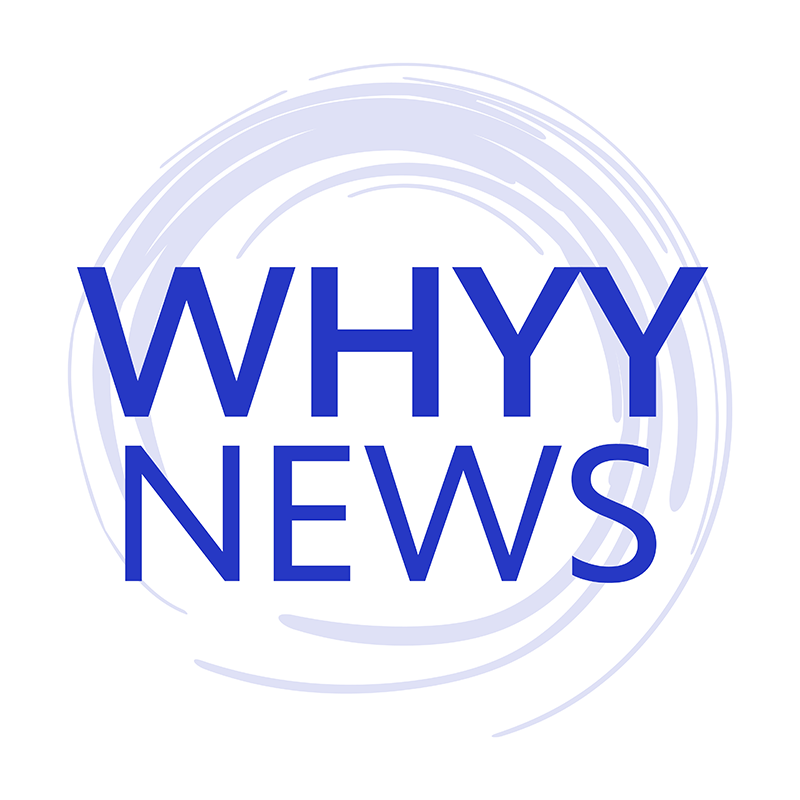 Get daily updates from WHYY News!
WHYY is your source for fact-based, in-depth journalism and information. As a nonprofit organization, we rely on financial support from readers like you. Please give today.