What's your Wakanda story? Black Panther as an imaginative tool at Philly's National Liberty Museum
Marvel's "Wakanda Forever" and the National Liberty Museum's "Beyond Wakanda" expand the possibilities of Black Panther's universe.
The hit 2018 superhero movie Black Panther brought hundreds of millions of fans worldwide into the story of the fictional land of Wakanda, and its roots in African mythological symbols.
The story of Wakanda is also a vehicle for people to tell their own stories.
Earlier this month, Marvel Comics published a collection of short, illustrated stories that expand the legend of Wakanda, created by five pairs of writers and illustrators. They include Sheena Howard, a professor at Rider University in New Jersey who specialized in Black comics.
"I have long said that when you start getting different people engaging with comics, and having the ability to tell stories from a different perspective, that's how the industry grows, thrives, and stays around for a long time," Howard said. "You need new ideas to continue to grow and get better."
For "Wakanda Forever #1," Howard invented a new character, Chante, a novice warrior training to become part of the Dora Milaje, an elite group of ferocious women fighters sworn to protect Wakanda.
Called "The Illusion of Fairness," the story is informed by elements of West African folklore, in particular Anansi the spider, a trickster character who relies on cunning and wit to survive.
"In terms of the history of comics, we see a lot of Greek mythology in the storytelling and even the origins of a lot of characters at Marvel and DC," said Howard, author of the award-winning "Black Comics: Politics of Race and Representation."
"I always knew that when I got to write at the highest level for Marvel or DC, I want to sprinkle in African mythology," she said. "The audience does actually want different origin points, different cultural dynamics in their story."
Howard says that although her story was published barely two weeks ago, she is already hearing from fans asking what's next for Chante.
This weekend, the National Liberty Museum is offering fans the tools to find their own origin points within the story of Wakanda. Its Beyond Wakanda workshop and mini-convention will feature artists and writers of Black comics teaching fans of all ages how to draw Black superheroes and help them shape their own stories with the characters.
Chief Program Officer Elizabeth Grant said playing with the characters and themes of Wakanda fits with the National Liberty Museum's exploration of American liberty.
"It's a stepping stone," she said. "Beyond Wakanda acknowledges that there's an opportunity to think beyond just this one story and make a multidimensional story of many different comic book heroes. There's a long history and tradition of comics being a place where we can challenge boundaries in the name of equality and equity."
This is the third year the National Liberty Museum has offered Beyond Wakanda, and the first time partnering with the East Coast Black Age of Comics Convention (ECBACC), a Philadelphia-based organization that for 21 years has been creating events around Black comics.
While the Liberty Museum has always made Beyond Wakanda a family-friendly event, giving children the ability to create and play within the Black Panther story, ECBACC is bringing in more comic convention elements, with more artists and Black cosplayers — people, usually adults, who dress in elaborate costumes to emulate their favorite characters.
"Before ECBACC, Black cosplayers would feel a certain type of way if they came to a comic book convention and wanted to cosplay as Superman or Wonder Woman," said Akinseye Brown, vice president and event planner. "At ECBACC, you can be anybody and you can cosplay. But we do try to highlight Black characters, because we do think that's important for all young children to see."
The Beyond Wakanda event is being held at the same time the National Liberty Museum is showing its exhibition "Imagined Futures," in which the museum asked eight artists, plus the artist collective Solarpunk Surf Club, to translate the past into visions of possible futures.
Brown said the act of imagining yourself in a fictional future generates a sense of empowerment that is at the heart of Black Panther and Wakanda.
"When we talk about comic books, we're talking about this term that has been in the zeitgeist since the Black Panther film came out many years ago: the idea of Afrofuturism," he said. "This event is going to encapsulate a couple of ideas: the idea of liberty, the idea of creativity, and the idea of Afrofuturism. What does the future look like, and how can you affect it positively?"
The Beyond Wakanda event takes place from noon to 5 p.m. Sunday and is free with museum admission.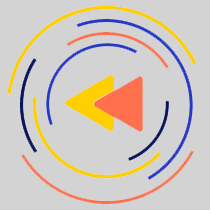 Saturdays just got more interesting.
WHYY is your source for fact-based, in-depth journalism and information. As a nonprofit organization, we rely on financial support from readers like you. Please give today.