Berks County aims to correct inaccurate Spanish-language voting information sent to voters
A social media campaign, radio announcements and thousands of letters will be sent out across Berks County in attempts to rectify what county leadership is calling an "unfortunate oversight."
But some are accusing the county of potentially disenfranchising Latino voters, alleging the failure to serve the Spanish-speaking is habitual and even intentional.
Incorrect Spanish-language instructions, which accompanied about 17,000 mail-in ballots, gave voters the wrong deadline by which their ballots have to be received by the elections office —a date more than two weeks after the correct deadline of 8 p.m., Tuesday, Nov. 2.
Voters can either drop off their ballot by that deadline or mail it so it arrives by that deadline.
The instructions are written in Spanish on one side and English on the other. The erroneous deadline of "el 18 de Noviembre," Nov. 18, was incorrect only in the Spanish version. The correct date of Nov. 2 appears on the English version and on all bilingual ballots as well.
The wrong date was included in the county's first batch of mail-in ballots. Those instructions were sent to all voters who requested a mail-in ballot, not just specifically Spanish-speaking voters, according to county spokeswoman Stephanie Weaver.
As of Wednesday morning, the county had sent out about 21,000 mail-in ballots in total to voters. Voters can still request mail in ballots through Tuesday, Oct. 26.
Commissioner Chair Christian Leinbach said the issue is a result of Berks Elections Services not fully updating the instruction template from the May 18 primary. The incorrect date appeared in the instructions for the first batch of ballots sent out and was corrected last week, according to Weaver.
State Rep. Manuel Guzman Jr. of Reading condemned Berks officials and alleged the incorrect information was intentional.
"This so-called 'mistake' represents a pattern from the Republican Party to stifle voters of color not just in Berks County but all across the Commonwealth," Guzman said in a written statement. "It is just another tool in their toolbox of voter suppression to keep people who look like me from voting."
Commissioners Michael Rivera and Leinbach are Republicans. Commissioner Kevin Barnhardt is a Democrat.
Guzman called for an investigation into why the wrong date appears in the Spanish instructions, and called for a language access coordinator to be put in place to prevent such problems in the future.
The county already has a bilingual outreach person under the Help America Vote Act, Weaver said.
Guzman said it is "especially egregious" that the wrong date was given to Spanish-speaking voters with a Latino commissioner in office. Rivera is the first Latino to hold the position.
Commissioners addressed the issue in their weekly meeting Thursday after members of the community raised questions and concerns about the issue.
"We take responsibility, we take ownership for what happened," Rivera said in the meeting. "We're looking into why and working to make sure it doesn't happen again."
Rivera also rebutted accusations that it was intentional.
"To say that it was discrimination against those who speak Spanish can be nothing further from the truth."
He also said that he has contacted Spanish-language radio stations in the area to get the word out on airwaves.
Make the Road Pennsylvania is one of the most visible Latinx and immigrant advocacy organizations in the state. Diana Robinson, civic engagement director for the group, said this is not the first time Berks has fallen short for Latino voters.
"This misinformation by Berks Commissioners is unacceptable, and it's especially harmful to the 69 percent of Reading residents who are Latino, and who have a right to vote like anyone else," Robinson said in a written statement. "The false ballot return deadline on Spanish materials sent to 17,000 voters is part of an alarming pattern of ballot barriers for Spanish-speaking voters in Berks County."
Reading has the largest per capita Latino population in the state, and Latinos make up nearly a quarter of Berks County. But just because someone is Latino does not mean they primarily speak Spanish nor does it mean they are registered or eligible voters.
During the presidential election in November, voters in one largely Latino precinct in Reading waited for hours to vote due to poll workers not understanding voters and being unable to find Spanish last names in voter rolls.
Philadelphia-based Latino advocacy group Ceiba mulled taking Berks county to court over not having online Spanish-language mail-in applications available for the 2020 May primary. There was also a reported case of one county ballot drop off location not having enough Spanish-language signage.
Michael Toledo, president and CEO of Centro Hispano Daniel Torres in Reading, said the organization has shared information about the incorrect voting instructions.
Toledo read news reports about the incorrect information on the way to a meeting in Washington D.C. for Unidos U.S., the nation's largest Latino advocacy group.
Toledo said Centro wants to use the matter as a point of unity rather than division.
"Yes, an error was made but let's work as a community to make things right," Toledo said. "This is a time to show that every vote in Berks County matters, every vote is valued."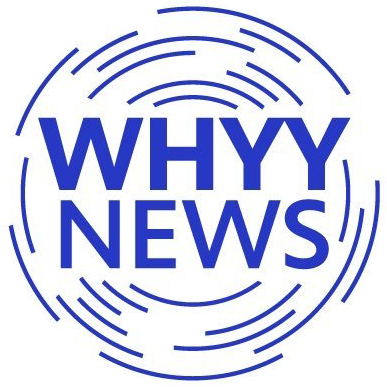 Get daily updates from WHYY News!