As Philly holds first online sheriff sale, City Council moves to prevent more
Philadelphia's Sheriff's Office sold nearly $3 million in property in its first online sale. City Council is pleading to halt future auctions in April and May.
The Office of the Philadelphia Sheriff held its first auction of foreclosed properties in over a year, after sales were suspended in response to the COVID-19 pandemic.
However, the resumption has drawn criticism from everyone from housing advocates to elected officials. The latest is yet another rebuke from City Council, which pleaded with the sheriff on Monday to halt future auctions pending legislative hearings.
Tuesday's online sale was the first of its kind in Philadelphia, owing to Sheriff Rochelle Bilal's decision to permanently shift distressed real estate auctions to a virtual clearinghouse known as Bid4Assets. The final list of 17 foreclosed properties put up for sale Tuesday was winnowed down from 78 properties, with dozens stayed or otherwise postponed.
Ultimately, about $2.9 million in property was sold, with the top sale being a 28,700 square foot industrial site near Frankford Ave and Pike Street that went for $556,000.
The Sheriff's Office previously maintained that it has been ordered by the state's high courts to resume sales, and has taken precautions to prevent vulnerable homeowners from losing their properties. Although individuals previously told WHYY's PlanPhilly their residences were listed for sale, the Sheriff's Office would not confirm whether any occupied properties were ultimately sold.
Others have continued to raise fears about economically-battered homeowners losing property or a rise in real estate speculation. A letter co-signed by 12 City Council members was sent to the sheriff on Monday, echoing many of those concerns and calling for the suspension of nine auctions scheduled for April and May, citing the abrupt shift to online sales
"In light of the potentially dramatic increase in the number of homeowners facing foreclosure and the risk of sale, City Council must understand how moving to a new system for sheriff sales could impact homeowners and the neighborhoods in which they live," the letter reads.
Councilmember Cherelle Parker had also earlier indicated she would initiate hearings into the shift to digital sales.
Far more properties –– about 300 –– are due to move to tax sale on Friday. Although tax sales of occupied homes are generally very rare, housing advocates like the nonprofit Community Legal Services previously raised concerns that the shift to online sales may lead to more real estate speculation.
The sheriff responded to the council's letter with a memo chalking up their concerns to "misconceptions" about the office and pointed to a series of town halls about the shift. 
An attached document from the office outlined apparent "facts" and "fictions" about the auctions, principally underscoring that the Sheriff was continuing to follow legal procedures and maintain homeowner protections. Listed among the "fictions," according to the office, is an increase in "out-of-city and out-of-state speculators" and any "unintended consequences that will arise from virtual Sheriff Sales." 
The document did not go into more detail. The Sheriff's Office declined to comment on the Tuesday sale or forthcoming auctions.

WHYY is one of over 20 news organizations producing Broke in Philly, a collaborative reporting project on solutions to poverty and the city's push towards economic justice. Follow us at @BrokeInPhilly.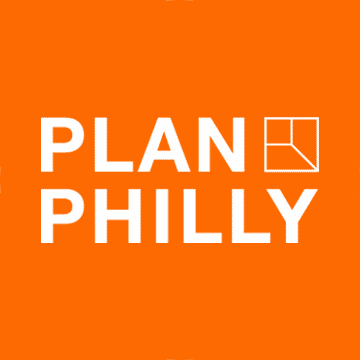 WHYY is your source for fact-based, in-depth journalism and information. As a nonprofit organization, we rely on financial support from readers like you. Please give today.