Philly sheriff sales to move online, sparking fears of real estate speculation
The Philadelphia Sheriff's Office will resume sales of distressed real estate next month and move all auctions online for the first time ever.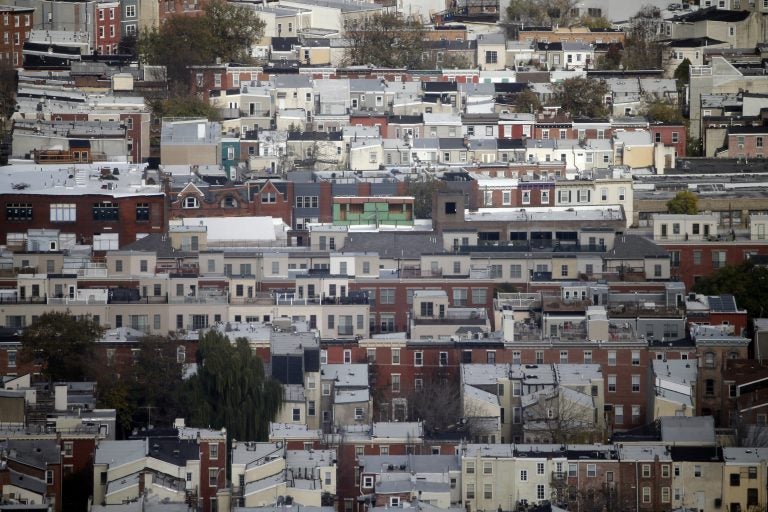 The Philadelphia Sheriff's Office will resume sales of distressed real estate next month and move all auctions online for the first time ever.
The virtual sales — slated to start April 6 — will come after a pandemic-induced year-long hold on auctions mandated by order of the Pennsylvania Supreme Court, but have already sparked concern from housing advocates fearful they will increase real estate speculation.
About 350 foreclosed or tax-delinquent properties are currently scheduled for the first of four sales next month — mostly in North, West, and Southwest Philadelphia, according to the Philadelphia Sheriff's Department. The department itself handled in-person at a physical auction site, the transaction will now happen entirely online, via a private company based in Maryland.
Sheriff Rochelle Bilal, who is currently hosting a series of town halls to promote the changes, pitched the move as an innovative safety measure.
"We have not had sheriff sales for months due to the pandemic. But we are ordered by the courts to sell these properties," Bilal said during an online town hall. "Now you never have to go back outside your house to look at the sheriff sales."
The company, known as Bid4Assets, is based in Silver Spring, Maryland, and one of the largest distressed asset sale specialists in the United States. It is known for officiating civil asset forfeiture sales on behalf of law enforcement agencies like the U.S. Marshals, but saw its sheriff sale services expand rapidly during the pandemic. In October 2020, Montgomery County became the first government in Pennsylvania to host online sheriffs sales, after it hired Bid4Assets to officiate an online replacement for in-person sales.
City Councilmember Helen Gym, who has lobbied for more renter and homeowner protections during the pandemic, said it was inappropriate for the city to resume sales while property owners and renters remain in the grip of a pandemic and its resulting economic hardships.
"Our entire city will be better off if we give people time to receive the assistance they need to pay their mortgages and rent," Gym said. "At this stage, there should be no poverty-based evictions or foreclosure when help is on the way."
But Jonathan Sgro, an attorney from legal aid nonprofit Community Legal Services, said housing advocates were particularly concerned about the shift to all-online sales. He said he and others were stunned by the announcement this week that the unprecedented shift to online sales would be permanent.
"It was surprising to hear the sheriff announce that the move would be permanent before conducting even a single sale through the new virtual platform," Sgro said. "This is entirely new territory for the Sheriff's Office and for the City of Philadelphia with a lot of unknowns. Will the new platform increase or decrease costs to homeowners already facing the trauma of losing their homes?"
The lawyer said he was still unsure how swiftly or accurately the new company would move to handle frequent requests from his office, which assists homeowners facing foreclosure or tax sales, to delay or halt sales of occupied homes.
"It is extremely important that such postponements are communicated to the Sheriff and the third-party platform in a timely fashion to avoid improper sales," he said.
He was also concerned that the online system would encourage more out-of-town real estate speculation, meaning more buyers potentially unfamiliar with local homeowner protections. The so-called "right of redemption," for example, requires bidders to transfer properties won at tax sales back to the original homeowners post-sale, so long as the underlying delinquent taxes are paid off.
Sgro also said the move online could accelerate trends that threaten the stability of neighborhoods already confronting a barrage of pressures. In North, West, and Southwest Philadelphia, where the for-sale properties are concentrated, rents and home values have seen sharp increases in recent years and displacement is a growing concern.
A report released last month by Drexel University's Lindy Institute for Urban Innovation found that the average home price in Southwest and West Philadelphia rose 22% in the last year. In North Philadelphia, prices rose 17%. The price surge in these areas outpaced smaller gains in areas such as Center City, Fairmount, and South Philadelphia.
"Increasing the pool of bidders with more speculators from outside the City of Philadelphia is likely to quicken the pace of change in rapidly gentrifying neighborhoods – neighborhoods already facing a range of predatory tactics that displace longtime residents," Sgro said.
A history of insider dealing and misconduct
The Philadelphia Sheriff Department has long struggled to move tax delinquent properties, many of which are vacant lots or abandoned structures, and has faced allegations of political favoritism and insider dealing within the auction process in the past. It also has a long history of misconduct and criminal allegations, including suits that averred the office failed to return excess proceeds to some that had lost property at auction.
While properties in gentrifying areas may sell for hundreds of thousands of dollars at auction, the city is only legally entitled to collect on the amount of tax or mortgage debt owed through sheriff sales. The remaining proceeds are supposed to be refunded to former owners through an internal unit known as the Homeowner's Asset Recovery Team, which the Sheriff says returned about $3.82 million in excess sales proceeds to individuals in 2019.
On a Monday town hall teleconference, Undersheriff Curtis Douglas acknowledged the new system would increase the pace and profitability of sheriff sales, framing this as a boon for the HART unit and homeowners that lost property.
"It increases the number of potential bidders, thus potentially increasing the number of properties sold as well as the price of individual properties sold. This puts more money into the city coffers and into the pockets of the homeowners," Douglas said.
A spokesperson for the Sheriff, Greg Salisbury, said Tuesday that the office was aware of concerns from groups like CLS, but reiterated Douglas' point that more efficient sales would help distressed homeowners.
"While we are, of course, concerned with how this restart will affect property owners already straining under the weight of the pandemic, by law, we must execute the orders of the court," he said. "The HART program has been effective in ensuring residents have not only the information they need to save their home, but also in the refunding process."
He acknowledged that, while Philadelphia has never once held sheriff sales online, the office elected to make a permanent shift due to $17,250 in monthly cost savings and other advantages.
Salisbury said, prior to the pandemic, the office had previously held in-person auctions at a building known as First District Plaza, in West Philadelphia, leasing a conference room for $10,000 a month. The Hospital of the University of Pennsylvania had leased the building, the auction contract expired during the pandemic and was not renewed.
The office had also previously contracted an auctioneer for $4,000 per month and spent $3,250 a month for "staff lunches" associated with each sale.
The Sheriff's office pitched the new arrangement as a "no cost" contract, as Bid4Assets takes a cut from sales — a 1.5% buyer's premium for mortgage foreclosure sales and 10% for tax sales, levied atop the final sale price. Buyers would also now be required to put down a $10,000 deposit to bid on a mortgage foreclosure property or $1,500 for a tax sale.
"The convenience, cost savings, and transparency afforded by the Bid4Assets model are too compelling to ignore," Salisbury said. "And with online sales, there can be no favoritism or bias."
But, while the arrangement might reduce costs for the city, Sgro and other advocates said they would have to wait and see if the new arrangement was actually better for distressed property owners.
During the townhall, Douglas revealed that it was HART Unit director Denean Hardy who had first mentioned the idea of switching sales over to Bid4Assets. Hardy was fired from the city's Finance Department in 2010 in the wake of a probe into a parking ticket-fixing scandal for allegedly destroying tickets issued to family members.

WHYY is one of over 20 news organizations producing Broke in Philly, a collaborative reporting project on solutions to poverty and the city's push towards economic justice. Follow us at @BrokeInPhilly.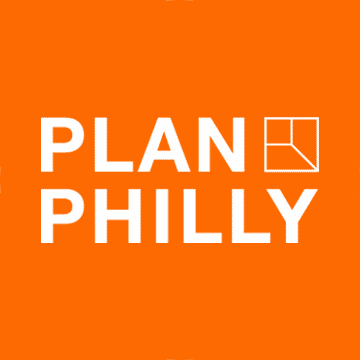 WHYY is your source for fact-based, in-depth journalism and information. As a nonprofit organization, we rely on financial support from readers like you. Please give today.