Philly Council moves to hold hearings on home appraisal race gap
Councilmember Cherelle Parker introduced a resolution for hearings on the race gap in home appraisals. Nine out of 10 Philadelphia appraisers are white.
It's a bit of an open secret that racial bias is present in the appraisal industry. It's not uncommon to hear of appraisals undervaluing properties that have Black owners.
One Southwest Philadelphia homeowner, Jessica Ramos, said she's heard so many of these stories, which makes her believe that to get the most money for her house, she would have to remove items in her house that reveal her Black identity.
"It definitely influences how I would approach the situation moving forward," she said. "I fixed up my house and I do think about if I do decide to sell it, I want to ensure that there isn't anything to show that a person of color lives here to get the most money."
Now City Councilmember Cherelle Parker wants to change that status quo. She started the work Thursday with the introduction of a resolution for hearings on the race gap in home appraisals and its impacts in Philadelphia. The goal is to evaluate how race impacts everything from homeownership and wealth trends in the city to the demographics of neighborhoods. The hearings will explore all ways in which race plays a role in the appraisal system.
In Philadelphia, 95% of appraisers are white and on a national scale, it's 86%. Although the hearings are intended to guide legislative action, Parker already has one idea for reform.
"One goal that I can immediately think of is developing strategies to diversify the field of appraisers in Philadelphia, where currently only 5% of appraisers/assessors are Black or brown," Parker said.
The lack of representation in the field comes atop existing racial disparities in homeownership rates. Black and non-white Latino families have one-tenth of the wealth of white families and homeownership rates in those communities are also lower.
Ira Goldstein, the president of policy solutions at Reinvestment Fund, said there's a lot of factors that contribute to undervaluing properties in non-white neighborhoods, ranging from the impacts of historic redlining practices to transit access.
"Would you pay the same thing for a rowhouse at 32nd and Diamond as opposed to Chestnut Hill, even if they were basically the same house?" Goldstein said. "We know Chestnut Hill's market is higher in price than in the North Philadelphia market. It could be for a whole host of reasons. [It can be] one is more convenient, white, has better amenities…there's all sorts of things that go into that."
Goldstein points out that an appraiser can do everything right and by the book, and there will still be a difference in value between the two houses in two different neighborhoods.
"That's the complexity…we're disentangling what part of it can be attributed to the appraiser versus lenders versus real estate agents versus people choosing where they want to live," he said.
Regardless, this all affects wealth because for most middle-class people, houses are typically their highest-value asset and the one that gets passed down through a family, building intergenerational wealth which has been linked in research to lifespan, education, and other outcomes.  If properties are undervalued, that means less wealth to support a household or pass down.
John Russell, a representative for the American Society of Appraisers, acknowledges that the industry has a race issue and the organization began training its members to combat unconscious bias in January.
Appraisers are tasked with figuring out value by a set of rules but some of those guidelines tend to be subjective. As an example, appraisers typically use a few "comps," which are recent sales within a certain distance in the neighborhood.
"They may have unconscious biases that they are unaware of that may influence the comparable homes they select when they do a sales comparison approach," Russell said.
The explicit bias that tends to show up in stories that homeowner Ramos has read or heard is already prohibited under uniform standards of professional appraisals and fair housing laws. Still, it happens.
Russell said the organization is pushing for more regular mandatory training for fair housing issues.
Appraisals are also the key to refinancing property and Black and non-white Hispanics refinance less compared to their white counterparts. In the long run, this leads to paying more for mortgages.
Parker did not announce when she wanted the hearings to begin.

WHYY is one of over 20 news organizations producing Broke in Philly, a collaborative reporting project on solutions to poverty and the city's push towards economic justice. Follow us at @BrokeInPhilly.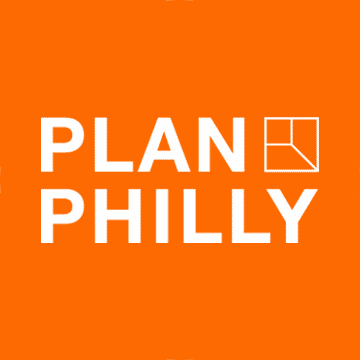 WHYY is your source for fact-based, in-depth journalism and information. As a nonprofit organization, we rely on financial support from readers like you. Please give today.