'It's his story to tell': Camden High basketball star stands by article that outraged others
The Courier Post is under fire for a headline perceived as racist. Ta'Quan Woodley, the subject of the story, stands with the publication and urges calm among his supporters.
It was meant to be a success story about a Camden High basketball player who'd risen from rough beginnings to be recruited by a Division 1 college. But the front-page headline on the March 3 edition of the South Jersey Courier-Post — "Armed Robberies to D1: Meet Ta'Quan Woodley" — spoke to many residents of the city in another way.
"I believe it's racist as hell," said longtime city resident Keith Benson, president of the Camden Education Association. "It justifies all the stereotypes that the dominant society has about Black men."
Some people took to social media to declare the article — or at least its headline — "outrageous" and "disrespectful."
Meanwhile, 19-year-old Ta'Quan Woodley, a high school senior, had proudly posted the story on Facebook, saying: "This is for those who judged me without knowing what my life was like." In the comment section, he received much adoration from friends and supporters.
By Wednesday afternoon, the newspaper had only slightly altered the headline, leaving the reference to the armed robberies. On Thursday afternoon, the Courier-Post's executive editor, Audrey Harvin, admitted the publication made a mistake and vowed to "do better."
"The story is well reported and well written. The headline was not," Harvin wrote. Later in the article, Harvin stated: "Our lack of judgment in choosing a better headline shouldn't overshadow this young man's story. It's powerful. It's raw. It deserves to be read."
The article, authored by sports writer Josh Friedman, describes Woodley's current success in high school basketball and his recruitment by the University of South Carolina but focused heavily on Woodley's childhood and his juvenile crimes.
The piece stated that, when Woodley was born, his father was in federal prison. Woodley was placed in foster care as an infant, according to the article. There's also a paragraph devoted to an older brother currently in jail.
Harvard Leadership Fellow Rev. Tim Merrill said the paper took the wrong approach. "It's typical ghetto porn that continues to define Black men as big, dangerous, and scary, which has provided the excuse in the past for police officers to shoot unarmed Black men."
The front-page photograph under the headline depicts Woodley in a dramatic light, making a muscle with a large, tattooed bicep.
Merrill said he would have preferred a story more centered on Woodley's development as a basketball player and student rather than his juvenile crime.  "These other things should be backstory details," said Merrill. "He has now defined Ta'Quan by his thuggish past."
It's been a year since Woodley moved in with Tracey Hall, a retired police officer and Camden High girls' basketball coach. Hall – who started the Daelight Foundation to raise awareness about suicide prevention after her son took his own life – knew Woodley from his friendships with her children and saw that he was struggling emotionally.
"His social media posts were getting really dark," she said. Since moving in last February, Hall said Woodley has been "a great addition to her family."
"For me, being involved in Ta'Quan's life had nothing to do with sports. It had everything to do with him being a productive, African American male," said Hall.
Reading the account about Woodley, Benson was reminded of his own arrest for holding a BB gun as a college student. That incident had gotten him fired from a custodial job at Rutgers University.
"Who would want their lowest moment blasted everywhere? What happens when you go into a job market and someone googles you?"
Benson also believes the shock value was intentional.
"It confirms all the suburban white readers' prejudices anyway," he said. "They need to issue an apology to that young man on the front page because this is going to follow him for the rest of his life."
Neither Hall nor Woodley are worried about the newspaper's account.
"When Ta'Quan was a loose cannon and had his struggles nobody knew why. In order to get to the next phase in your life, you have to tell your story. And it's his story to tell," said Hall, who remembers Woodley often being benched for his angry outbursts on the court.
Hall said now that his history is known, "nobody can hold nothing over his head."
Woodley said he has been assuring supporters that the South Carolina basketball program is aware of his history. "They came and talked to me sophomore year and told me they trusted me," he said.
Woodley said the reporter had come to him expecting to chronicle his improvement after getting in trouble on the court as a ninth-grader. Friedman "didn't know I had problems off the court" until the interview got underway, Woodley said.
"Everybody's going to have their thoughts about a young Black athlete all tatted up, that he's a thug," said Woodley, "but I don't believe it's racist."
Woodley added that he might want to write a book because "I have way more to tell."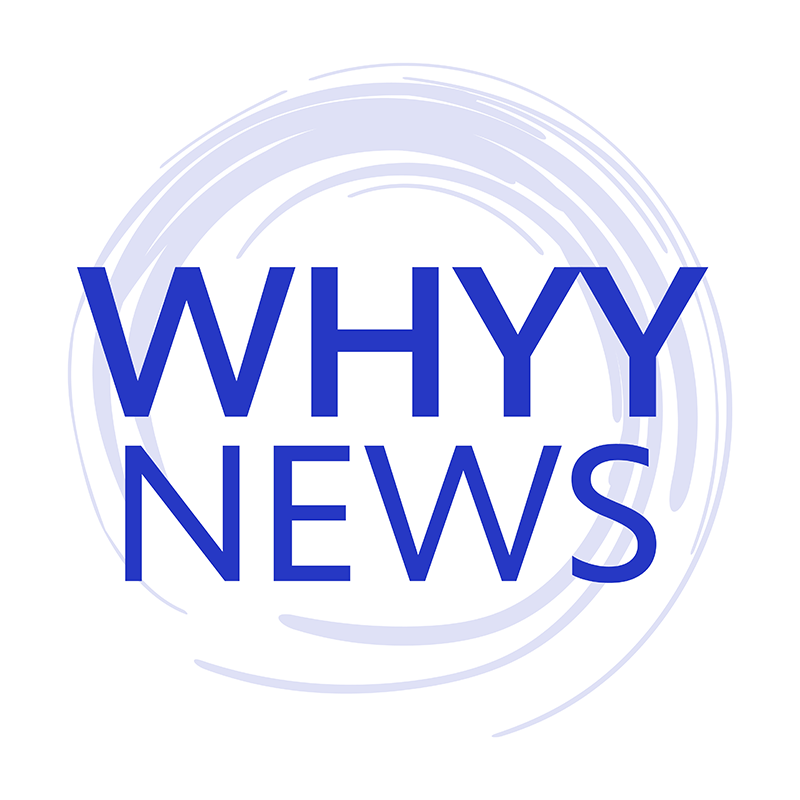 Get daily updates from WHYY News!
WHYY is your source for fact-based, in-depth journalism and information. As a nonprofit organization, we rely on financial support from readers like you. Please give today.