Art All Night canceled in Trenton, again
The popular 24-hour art festival has been hit by a series of tragedies and snags since 2018. Organizers are determined to keep it going.
The annual 24-hour marathon celebration of local art in Trenton, Art All Night, was canceled two weeks before it was to begin. The free event was supposed to take place at the War Memorial building this weekend.
This will be the fourth year in a row the event will not take place: in 2020 and 2021, it was put off due to the COVID-19 pandemic, and in 2022 it was canceled because the building Art All Night normally used — the historic Roebling Wire Works factory — was deemed unsafe for an event that size.
This year, it's the money.
"We need at least one big sponsor, and that never happened," said Craig Shofed, managing director of Artworks, the nonprofit organization that created Art All Night in 2006.
"The nature of giving has changed for everybody. We're not the only ones in this shape," he said. "Bigger corporations right now — everybody's like, with the economy: 'Do we really give that much money to an organization right now?'"
The cost of staging Art All Night has risen considerably due to the cost of increased security after a mass shooting in 2018 between rival groups left one person dead and 15 wounded. Additionally, Shofed said moving the event to the War Memorial building, near the New Jersey capitol buildings, would have tripled the cost.
Art All Night features visual art submitted by a wide range of local artists, from professional pieces to children's doodles. It also has a film festival, a lineup of dozens of musical performances on two stages, and a variety of food trucks.
It has become an important midsummer attraction for Trenton, bringing visitors from New York and Philadelphia.
"It's a tentpole of the summer for us. Everyone looks forward to it once you get to about June 1st," said city councilwoman Jennifer Williams. "Trenton, unfortunately, is considered a road bump on the Amtrak Northeast Corridor line. But when you have people intentionally trying to come here for a 24-hour period, you can't replicate that."
Williams tried to help Artworks stage the event this summer, but could not find funds in the city budget not already earmarked. State funds, such as from the Department of Community Affairs, come with spending restrictions.
Williams said she tried to connect Artworks with sponsorships, but was hampered by the fact that local businesses that rely on traffic by workers in state government — the city's largest employer — have been hurt by fewer people coming downtown. New Jersey allows its state workers to spend a portion of their workweek at home.
She was also racing the clock.
"When you only have less than 90 days, it's really troublesome to go to someone who maybe hasn't sponsored an event in a while and say, 'Hey, we need to raise' — I believe the final number was about $30,000 to $35,000," said Williams.
Shofed said what money Artworks has needs to be put toward its year-round art and education programs, like the Summer Youth League and the creation of a new professional development course for artists aspiring to make their art a full-time profession. The organization is also about to launch a large-scale mural project, Art Walk, which will connect the Trenton Transit Center to Mill Hill under the maze of Route 1 highway access ramps.
"We want to expand and we have certain money for that. I didn't want to reach into that money to pay for something that's just 24 hours," he said. "I've got to be fiscally responsible for this organization, make sure we all get paid, and make sure we're serving this community in a right way."
This will be the longest stretch of time Art All Night has not taken place. Artworks itself has experienced its share of turbulence, with two turnovers of leadership in the last three years, and a near-total change of staff. Artistic director Addison Pfeiffer said a lack of continuity has made it difficult to recruit the roughly 400 volunteers needed to run Art All Night.
"The volunteers are the backbone of the event," said Pfeiffer. "Even if we were in a fiscal position to have the event take place, we wouldn't have the staffing for it."
In lieu of the in-person event, Artworks will be presenting artworks in a virtual gallery from ​​3 p.m. on Saturday, July 8 to 3 p.m. on Sunday, July 9. The works will be available for purchase without a vendor fee.
Art All Night's sister event, Art All Day, is still being planned for September 16, happening in many locations across the city. Some of the programming that had been planned for Art All Night will be presented during Art All Day, such as the film festival.
Artworks is planning to bring Art All Night back in 2024, perhaps in the War Memorial building with help from the state of New Jersey. Councilwoman Williams has her hopes on a return to the Roebling Wire Works, which she said the city plans to have repaired by next year.
By 2024, Art All Night will have been gone from Trenton's summer calendar for four years and it will likely not return as the same event. Shofed says the mission has strayed from what it was 17 years ago, evolving from a celebration of local artists into what felt like an overnight party.
"It doesn't say in our charter: party. It says: support the community, support the arts, teach, be mentors," Shofed said. "We need to figure out how to make Art All Night that, to celebrate that, so people know that Artworks is a focal point for art in Trenton and central New Jersey."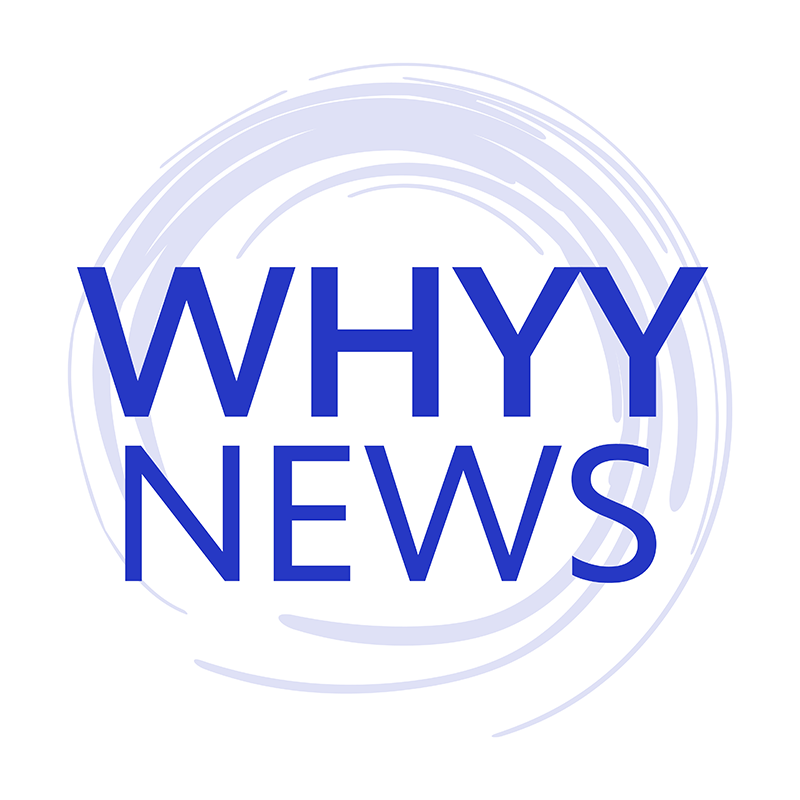 Get daily updates from WHYY News!
WHYY is your source for fact-based, in-depth journalism and information. As a nonprofit organization, we rely on financial support from readers like you. Please give today.