Arden Theatre recreates '74 Seconds… to Judgment' as an audio-only experience
The events of 2020 have given "74 Seconds...to Judgment," by Philadelphia theater artist Kash Goins, renewed relevance.
Listen
1:42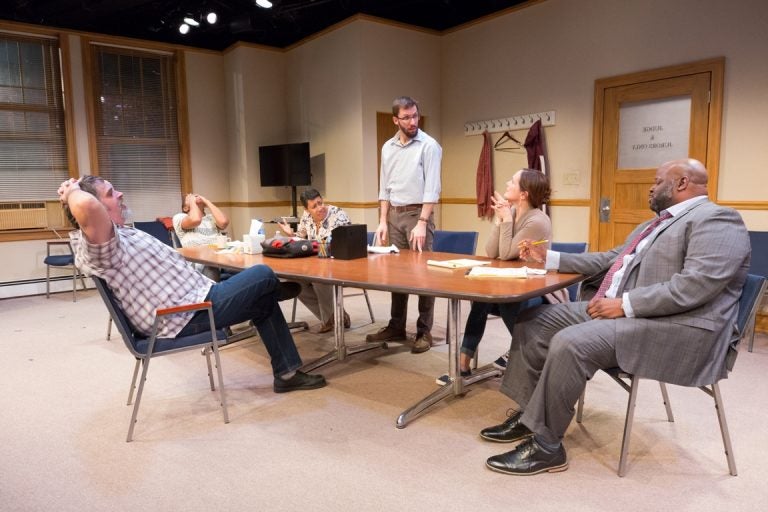 The Arden Theatre in Philadelphia is re-examining one of its stage productions from two years ago, producing and releasing it as a radio play. The events of 2020 have given "74 Seconds…to Judgment," by Kash Goins, renewed relevance.
The play, about a sequestered jury deciding a murder trial, was originally seen on one of Arden's small, adjunct stages when Goins was an artist-in-residence in 2017. It was produced again as part of Arden's regular subscription season in 2019, and now for a third time during the pandemic, as a streaming audio drama. Goins plays one of the parts in the play, which is directed by Amina Robinson.
The Arden had to invent alternatives to live, in-person performance when all venues shut down a year ago due to the COVID-19 pandemic. Terry Nolan, Arden's producing artistic director, started considering filmed performances, video cabarets, and radio plays. His mind immediately turned to "74 Seconds."
"It's the first play I thought about doing," said Nolan. "Kash Goins' play speaks powerfully to the moment we are in, and I had a hunch that an audio version would bring audiences inside the jury room in a different way."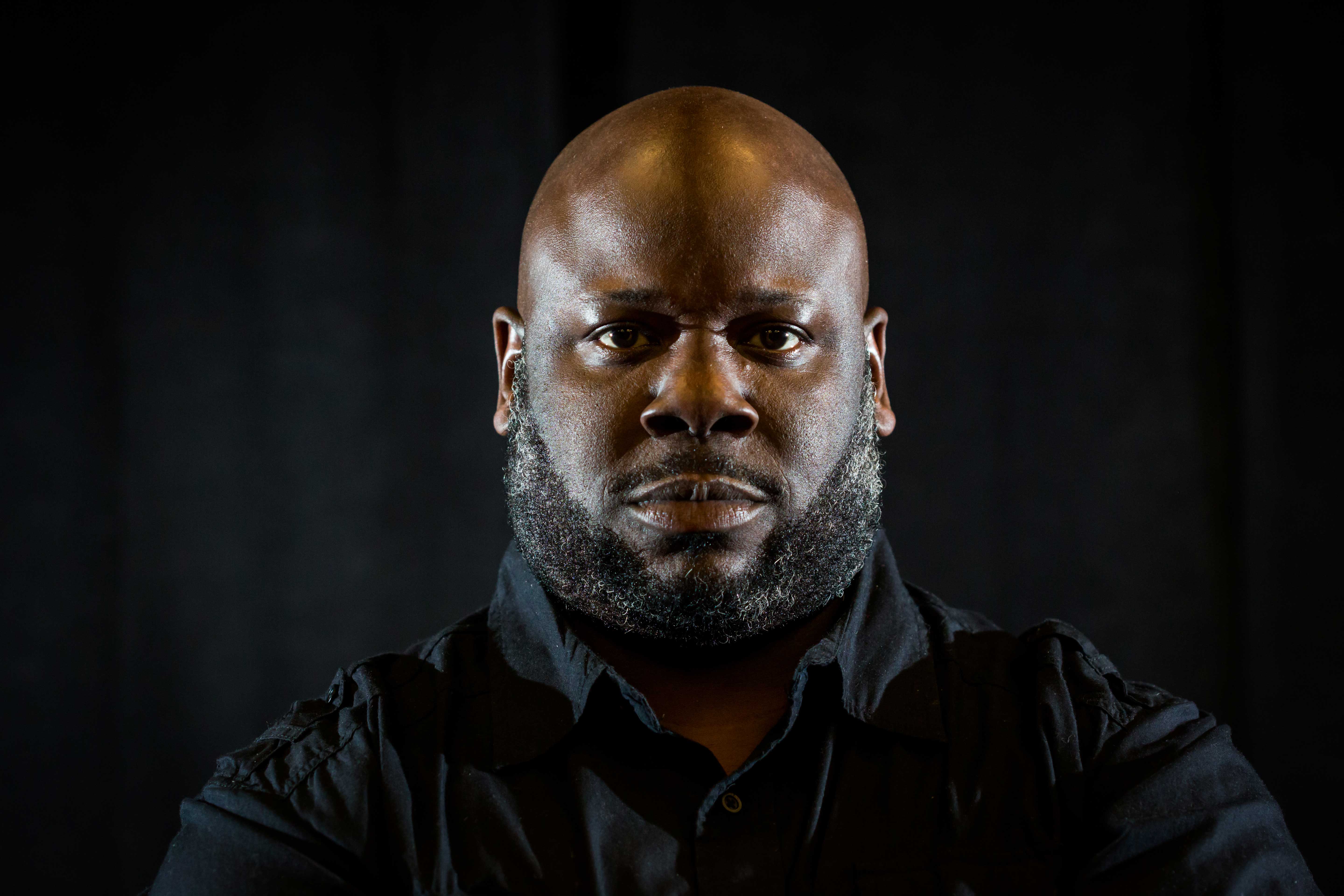 The play is about a group of squabbling jurors who are forced to explore their own biases and prejudices as they try to come to a collective understanding of what really happened between a Black teenager and a white police officer during a traffic stop that ends in tragedy. The action of the play involves six people stuck in one room, making it easily adapted as a radio drama.
"Maybe we tweaked one or two words along the way just to add clarity, but it's just like plug and play," said Goins. "It transitions so well to this format."
In the grip of a dayslong deadlock, one juror suggests they role-play the incident in question, a suggestion that brings jeers from his incredulous peers.
"This is genius," one of the other jurors mocks sarcastically. "We can re-enact the fight scenes from West Side Story and somehow come away with a verdict." He starts humming the tune to "Cool" as the others laugh.
Ultimately, the jurors agree to engage in role-playing: It not only brings theatrical energy to the jury room, but an unexpected peek into the private lives of the jurors.
"There are things that were not intentional in terms of when it was written in 2017," said Goins. "Our justice system tends to fail people of various backgrounds of various races. I think that an additional light has been shown on that in 2020 that was not was not as bright before."
Goins is hesitant to give away too much of the plot. "74 Seconds…" has a significant twist at the end, and describing too much detail here would lessen the dramatic impact of the story. Suffice to say that the play, written four years ago, proves prescient in the way it anticipates the lack of judicial consideration given to the killing of Breonna Taylor.
Goins has been working in theater for years. While maintaining a full-time job as a sales executive in the health care field, Goins has consistently written, acted, produced, and directed theater projects, many under his own company, GoKash OnSTAGE. He's burned countless midnight candles building sets and transporting props. And yet, he finds time to direct student productions at the University of the Arts and Montgomery County Community College.
The pandemic has slowed his hustle somewhat. Directing gigs and acting parts dried up last year, so Kash turned his considerable energy to writing, for which he says the pandemic's forced isolation has been useful.
Although the COVID-19 pandemic has temporarily curtailed his life as a theater artist, of greater concern is the way it has curtailed his life as a theatergoer.
"My wife and I are very present, in terms of attending theater," said Goins. "You see some people that, because they go to the theater all the time, you have the little conversations, the chatter at intermission heading into the bathroom, whether you're going to get something to eat before or after the play. It's the night. It's the whole thing. That smell of being in the theater as part of the experience for me."
Goins said that, aside from watching the streaming version of the musical "Hamilton" and "Some Old Black Man" with Wendell Pierce, he has not adapted well to online theater.
"It's been difficult to plug in for various reasons. But when I have plugged in, I have been able to appreciate it," he said. "Nothing's like the real in-person experience."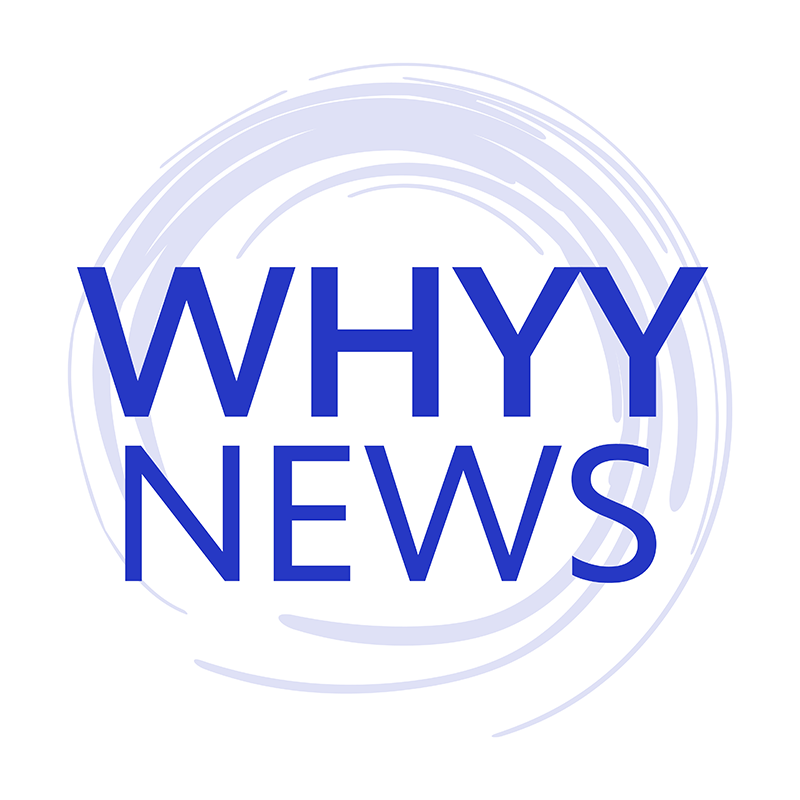 Get daily updates from WHYY News!
WHYY is your source for fact-based, in-depth journalism and information. As a nonprofit organization, we rely on financial support from readers like you. Please give today.