West Philly theatrical installation tells the life of 18th century Black French composer
Curio Theatre in West Philly built a walk-through installation that tells the story of Joseph Bologne, Chevalier de Saint-Georges.
Listen
1:28
Theaters have been exploring novel ways to present work during the pandemic, from pre-recorded videos to live Zoom performances to audio narratives while walking outside. Now, a West Philadelphia company has devised a theatrical experience akin to a carnival ride.
Curio Theatre's "A Symphony for Saint-Georges" is a series of vignettes along a 300-foot ramp that twists and spirals through a former worship space at the Calvary Church on Baltimore Avenue. The vignettes use video, audio, sculpture, and immersive set design to tell the life story of a Black composer and champion fencer in 18th century Paris, Joseph Bologne, Chevalier de Saint-Georges.
The experience has no in-person actors. For COVID-19 safety, parties of up to four people reserve tickets in advance, and walk through "Symphony" on their own for a 30-minute time slot.
Joseph Bologne, Chevalier de Saint-Georges, was born in 1745. His mother, an enslaved Black woman, was owned by his wealthy white father in Guadeloupe, then a French colony, in the Caribbean. Bologne's father made sure he received the education and grooming of a young man destined for high society. He grew up to become known as a champion fencer and a violin virtuoso. His compositions are still performed to this day.
However, Bologne remains a lesser-known historical figure. The co-founder of Curio Theatre, Paul Kuhn, had not heard of him until two years ago when Adja Samandoulgou, a guest artist-in-residence from Burkina Faso, gave him a book in French about Bologne. Last summer, Kuhn suggested to his new co-artistic director, Rich Bradford, that he write and direct a theater experience based on his life. Bradford also had not known of this Black historic figure.
Bradford expects most audiences coming to "Symphony" will likely not have heard of him either.
"As a Black person, I was kind of upset that nobody knew about this guy. I think this is a story that needs to be heard," Bradford said. "It offers inspiration to other people who look like me, like we have a place in classical music, we have a place in fencing. It's just not a European thing."
The narrative installation starts with a fountain. Water trickles down a sculpture in the shape of a giant, broken violin head in a pool. It represents Guadeloupe, Bologne's birthplace, an island of many waterfalls.
"You need some kind of welcoming spirit because it's an unusual place to come in for a play. It really starts us on our journey, calms us down," Kuhn said. "This play, for us, represents a way to kindly, gently, safely bring people out of their homes and experience something after a year in isolation."
The fountain may open the experience with soothing sound, but a recording of a poem being read aloud introduces a hard truth: This story starts with slavery. The poem – and the entire installation – is written from the perspective of Bologne's mother, Nanon, a woman from Senegal. Nanon worked in the home of Joseph's father, George de Bologne Saint-Georges, who impregnated her when she was 15.
In the poem, written by Bradford, Nanon lashes out against the French colonists.
The natives of this land bled, and like me, they still bleed
From the penetration of the French man's greed
African essence forced upon, a rape on Guadalupe Soils
To advance the French Man's spoils
Although born of a slave, Bologne himself was not enslaved. His father gave him the family name and sent him to Paris at age seven to be educated. Visitors to "Symphony" literally follow his footsteps – laid out as floor decals on the bright red ramp – through vignettes of video and kinetic sculpture showing his success in Parisian society. His talents as a fencer and musician opened doors for him. He even had the company of Marie Antoinette.
However aristocratic society embraced him, he was still subject to the French Code Noir that governed what people of African descent were and were not allowed to do. He could not own real estate, for example.
The French Revolution was a turning point for Bologne. He turned on the aristocracy and fought for the revolution as a colonel, leading Europe's first all-Black regiment in 1792.
But Bologne was caught in a bind: although he fought with the revolutionaries, he was still associated with the aristocracy. The French revolutionaries imprisoned him.
The end of the experience is an enormous violin, the size of a small room. Inside, it feels like a prison cell. An actor portraying Bologne in a video projection delivers a monologue about his mother and his beloved Guadeloupe.
"In order to be accepted in Parisian society, he had to be exceptional, and he was exceptional at so many things," Kuhn said. "But at the same time, it was kind of a prison for him, which is absolutely what we're trying to represent here. A prison. It took him away from his truth. It took him away from his mother."
"A Symphony for Saint-Georges" will run through April 18. Reservations are required.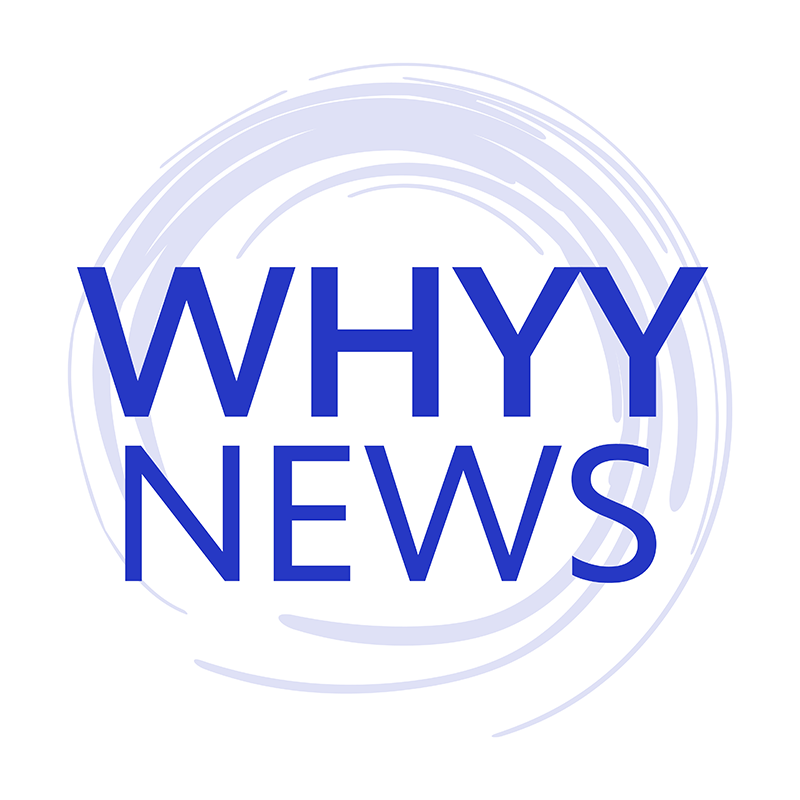 Get daily updates from WHYY News!
WHYY is your source for fact-based, in-depth journalism and information. As a nonprofit organization, we rely on financial support from readers like you. Please give today.