Puerto Rican composer collabs with drag queen Sasha Velour in new Opera Philadelphia film
Listen
4:11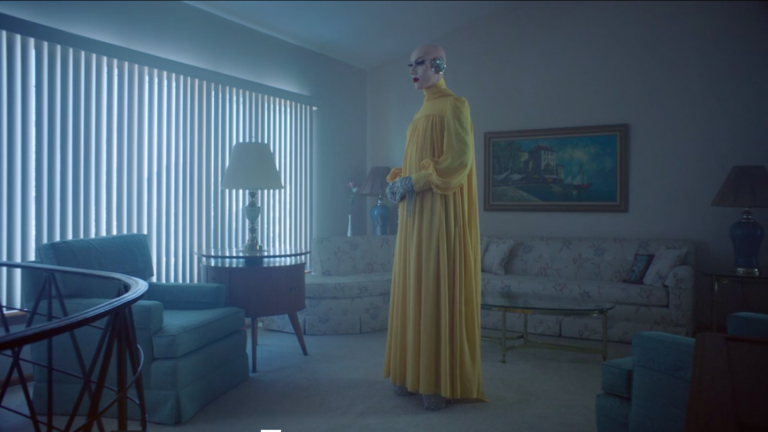 This weekend, Opera Philadelphia continues its season of original, digital streaming films with "The Island We Made," a slow, emotionally delicate film about a drag queen and her mother.
Lasting about 10 minutes, "The Island We Made" is set inside a middle-class home decorated in soft pinks, baby blues, and turquoise. All the windows are covered with vertical blinds; daylight peeks through and blankets the room in a dull haze.
In the middle of it all, is a drag queen standing almost seven feet tall in heels, dressed in a buttery yellow sheath dress, her bald head bedazzled with paste-on crystals and her hands glittering in jewel-covered gloves. She delicately glides between the porcelain figurines arranged on doilies, taking an ornate china tea set out of a glass hutch.
That is Sasha Velour, known for her extravagant performances on "Ru Paul's Drag Race," but here making a star turn in dramatically understated fashion.
"Making tea and smearing peanut butter on graham crackers, arranging [them] in a star, those simple, mundane tasks do take me back to parts of my own life," Velour said. "At its simplest, it is a space that is about love and trying to truly see someone and understand them."
"The Island We Made" is a lullaby about mothers, and the parts of their relationships with children that are left unspoken. The lyrics are repetitive: "My lungs, your voice, you made me, you fed me."
The music was written by Angélica Negrón, a composer who grew up in Puerto Rico in the 1980s. At the time, her mother had many friends who were drag performers, so high glamour and high drama was the backdrop of her childhood.
"I have really vivid memories of that as part of my childhood and seeing those … just like hyper creatures, the immensity and the confidence of them, unapologetic, taking up space," said Negrón. "I consider them very much as part of the tribe of women that raised me, that also provided a safe place for me and my mother to exist."
To some "The Island We Made" may not look or sound like opera. There is no storyline, there is no aria when a singer belts out their feelings to the rafters. There isn't even a singer – the singing is done by an unseen performer (Eliza Bagg) and, in typical drag fashion, lip-synced.
Negrón is intentionally removing the expectations people bring to opera.
"What happens when you start messing around with those and taking them away?" she asked. "What happens if you go to an opera but the physical presence of the voice is not there?"
This is the kind of outside-the-box thinking that Opera Philadelphia needs right now, during a pandemic when all norms have been thrown out the window.
"Our focus was not doing a pandemic Band-Aid. What we were hearing from people is that we needed to make this artistic expression that lived in its own right digitally," said Opera Philadelphia's general manager David Devan. "So for that reason, we don't see it going away. We see it augmenting our artistic practice and our in-real-life performances."
Opera Philadelphia has been using its digital channel to expand the canon of contemporary opera, featuring artists not normally heard in mainstream classical and opera – composers like Tyshawn Sorey, Courtney Bryan, and Negrón.
One thing "The Island We Made" shares with more traditional opera is an enormity of feeling. Negrón and Velour wrote the opera together, along with filmmaker Matthew Placek, around the theme of mother-daughter relationships.
"We talked about our experiences with mothers and with hair and with the way that relationships can be formed with gestures and with silence," Velour said.
She keeps her head shaved and often performs without a wig in tribute to her mother, who lost her hair to chemotherapy before dying of cancer in 2015.
"There's silence involved there because my mother's passed. I can't speak with her, but I do think about creating space still for that relationship in different ways," she said. "My drag is a part of that."
The lyrics take a curious turn: couched in this tribute to motherhood, the singer intones "In your mess, I hide myself." Then later, "In your shame, I find myself." Negrón, said the mess and the shame refer to things that stay silent even in the most intimate relationships.
"The things you don't talk about, and the silence around them, can shape your life," she said. "We're very thoughtful and careful because they're delicate and fragile … but oftentimes they're silent for a reason, and you don't go there for a reason."
"The Island We Made" begins this weekend as a ticketed, digital stream.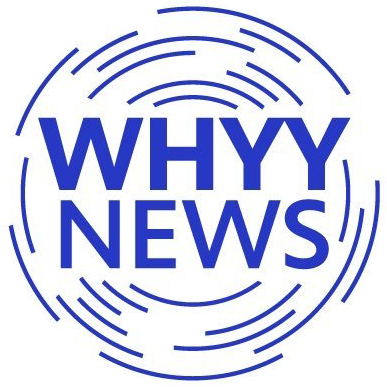 Get daily updates from WHYY News!
WHYY is your source for fact-based, in-depth journalism and information. As a nonprofit organization, we rely on financial support from readers like you. Please give today.