April 23: Bard birthday | DRPA power plays | SEPTA repairs ahead | Dragon boat docks | Doris Stahl, urban garden stalwart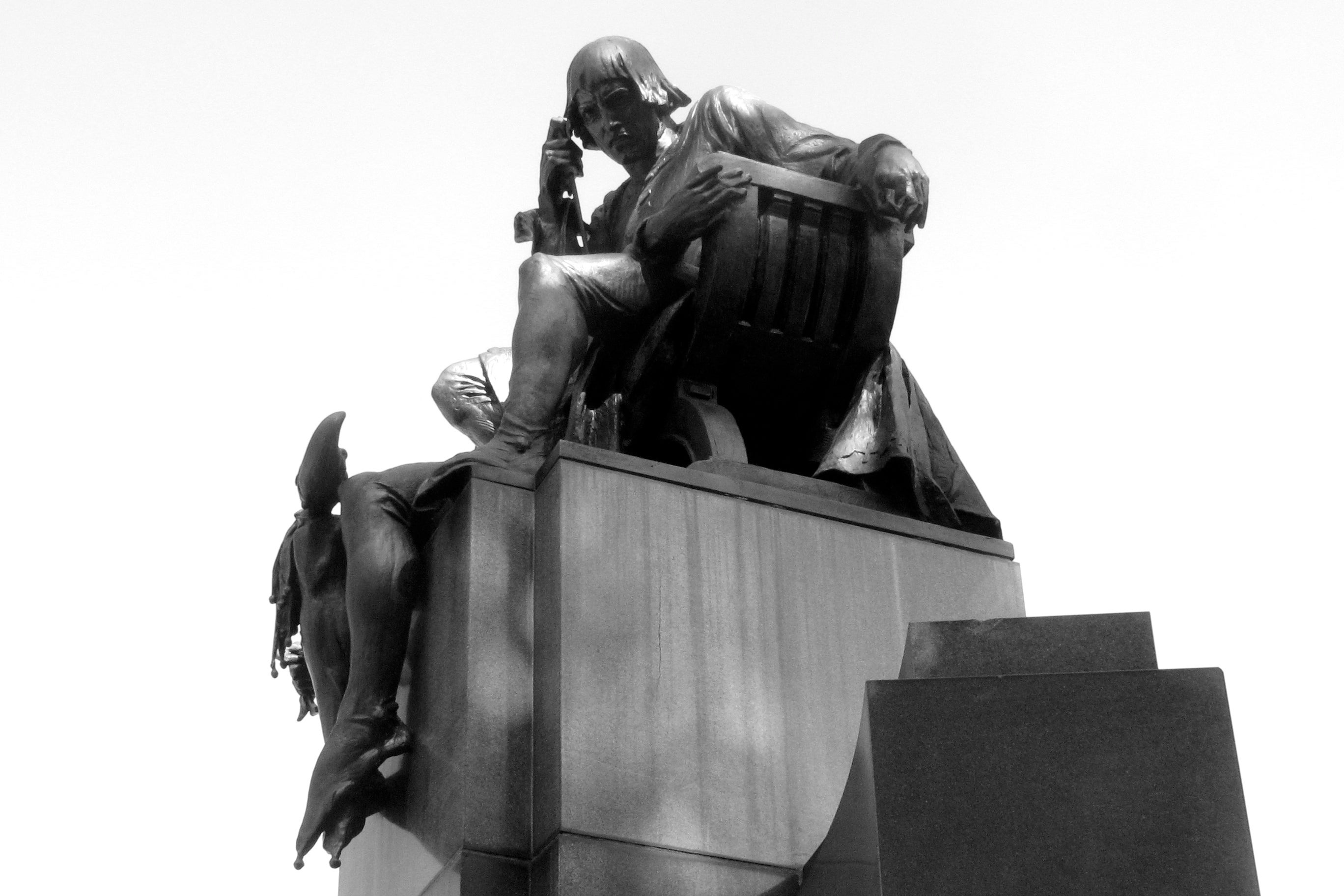 Good morning, Streeters.
Today we celebrate Shakespeare's 450th birthday, and the Free Library has a day full of Bard-inspired events planned as part of their Year of the Bard.
From family members to political players and contributors, Paul Nussbaum explains how the Delaware River Port Authority legally "intermingled political, personal, and business relationships" to execute its recent bond sale. It wasn't exactly straight pay-to-play, but the process rewarded well-connected insiders. The DRPA's relationships, "while legal, can have the effect of undermining an open and public process for public works projects," said Jen Kim, director of the New Jersey Public Interest Group's law and policy center.
Thanks to state transportation funds SEPTA will repair bridge infrastructure on the Media/Elwyn Regional Rail Line, starting with work on the Darby Creek and Cobbs Creek viaducts this year. The Business Journal notes without these repairs SEPTA eventually would have had to suspend service on the line.
Dragon boats now have a new dock on the Schuylkill River, along MLK Drive at Black Road, NewsWorks reports. It's a floating aluminum dock that's the right height for dragon boats. "In exchange for access to public land, the Schuylkill Paddlers agreed to raise the $40,000 needed to build the dock, and then give it to the city. After 10 years, the teams will have to start paying rent."
Grid profiled Doris Stahl, an urban gardening advocate and educator, working for 26 years with Penn State Extension in Philadelphia. During her tenure Stahl established the Master Gardener Program, which provides deep volunteer training to get people greening their own communities, and designed a curriculum focused on fighting hunger by gardening on vacant lots. "People don't realize that urban gardening has a long tradition. We were avant-garde back then. But it's great to see this change, this young interest in urban gardening, because the reality is that the need is still there."
The Buzz is Eyes on the Street's morning news digest. Have a tip? Send it along.
Follow us on Twitter @EOTSPhilly | Like us on Facebook | Share your Philly photos in our Flickr Group
WHYY is your source for fact-based, in-depth journalism and information. As a nonprofit organization, we rely on financial support from readers like you. Please give today.