April 10: PA minimum wage | Naturally Resilient Communities | Aparkalypse now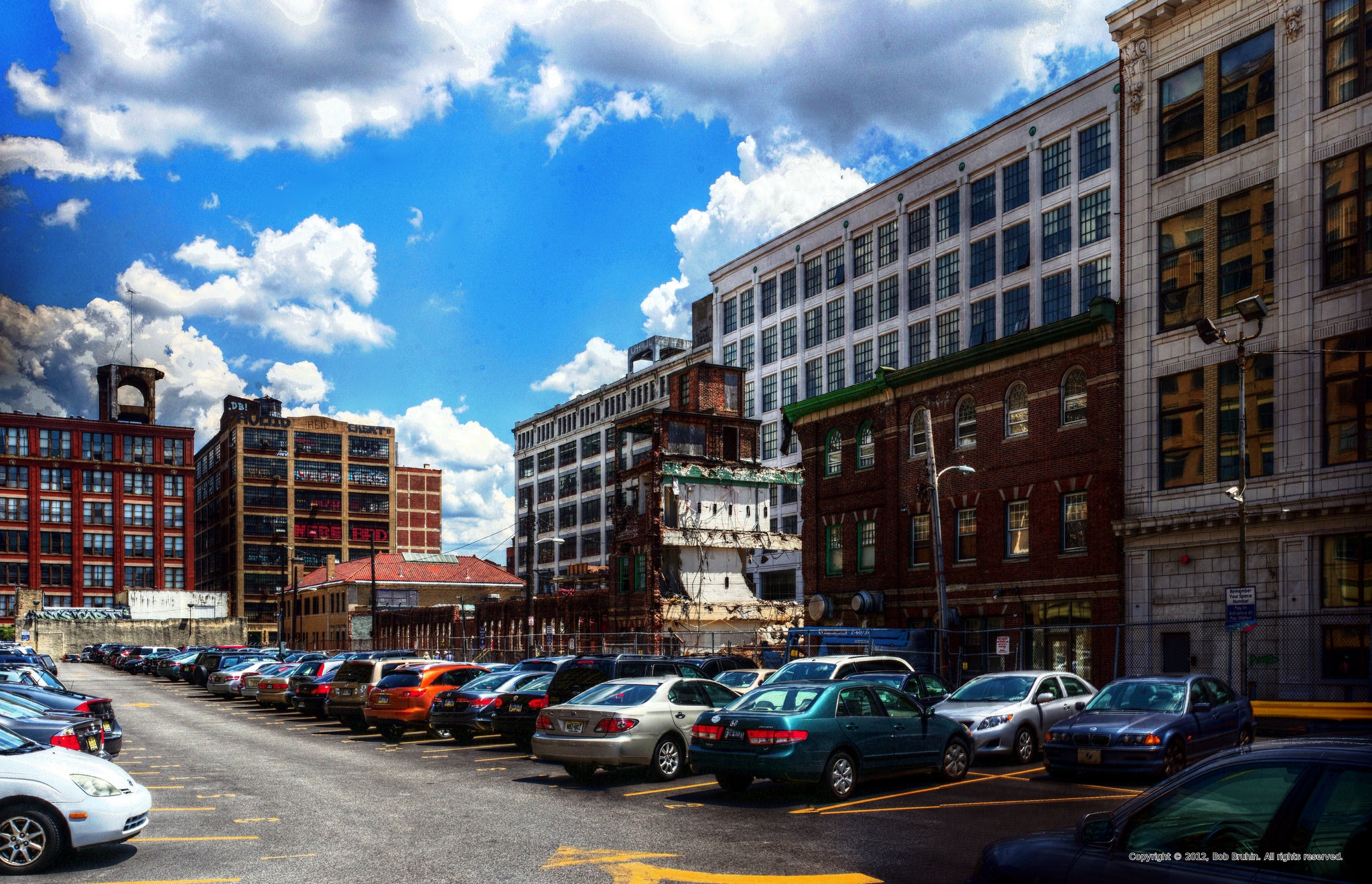 Governor Wolf wants to raise Pennsylvania's minimum wage from $7.25 to $12. A new report from the Independent Fiscal Office (IFO) examines the implications of such a wage hike—including an estimated $40 million in new revenue and a potential loss of about 54,000 Pennsylvania jobs. WITF's Katie Meyer explores IFO's report on the proposal that would bring the state's minimum wage from the lowest in the Northeast to the highest.
The Georgian-style Presbyterian Historical Society at Fifth and Lombard is celebrating a landmark historic birthday—50 years old! Inga Saffron explores traditionalist G. Edwin Brumbaugh's unconventional design in the era of Society Hill's urban renewal, where the architect remained "absolutely faithful to the tenets of colonial design," while making sure that "the building could function in the modern world."
City planners have a new online resource to gather best practices from peer cities dealing with the aftermath of weather-related disasters. Following a 31% budget cut to the EPA, many municipalities are taking matters into their own hands and looking to green infrastructure as a cost-efficient way to mitigate the effects of natural disasters, CityLab reports. The American Planning Association, in partnership with the National Association of Counties, Nature Conservancy Fund, American Society of Civil Engineers, and the Association of State Floodplain Managers, assembled Naturally Resilient Communities, an interactive tool featuring 30 case studies of places, varying in region, scale, and cost, that relied on nature-based solutions to protect themselves against climate threats.
Philadelphia City Council was recently in a tizzy over 61 designated electric vehicle parking spots. But Americans are not the only ones that facing the 'Aparkalypse.' Parking politics are perilous, and not just for Philly, argues The Economist. Cities across the globe have contributed to an endless traffic jam by fueling a culture of discounted parking wars—because people want to "take advantage of such terrific deals, rather than pay a market rate to park in a garage, exceeds supply, drivers end up circling the block." The Economist urges governments to charge for the true cost of parking.
Harrisburg is home to the state monuments, traditional American downtown main streets, as well as a wealth of churches and synagogues. Where to start your historic architecture appreciation tour? PennLive assembled a list of historic and architecturally-interesting worship centers across Harrisburg, featuring some of the city's most the most prominent fixtures that tell the story of a changing city across centuries.
WHYY is your source for fact-based, in-depth journalism and information. As a nonprofit organization, we rely on financial support from readers like you. Please give today.