An American story: The life of R&B singer Lloyd Price premieres at People's Light
Better known by his songs "Personality," "Stagger Lee," "Lawdy Miss Clawdy," R&B singer Lloyd Price did not live to see the musical about his life.
Listen
3:53
Six weeks ago, actor Saint Aubyn got off the stage portraying Dennis Edwards of the Temptations in the Broadway musical "Ain't Too Proud," which closed in January amid a flurry of COVID-related closures this winter.
He immediately came to People's Light Theatre in Malvern, Pennsylvania, to launch the premiere of "Personality," a new musical about the R&B singer Lloyd Price.
"To tell a Black man's story with truth, with dignity, with honesty, and with accountability," said Aubyn. "To be able to let the world know that you may not know his name, but you know his music."
"Personality," running until April 3, recounts the life of the R&B singer known as "Mr. Personality," after his 1959 hit song.
"This is my world. I'm very much old school," said Aubyn. "Of course, I listen to today's music because you always want to keep your hand to what's happening. But I'm very much a 50s, 60s, 70s, 80s, you know, James Brown, Sam Cooke, Marvin Gaye, Patti LaBelle, Nancy Wilson, Sarah Vaughan. If you were to come and visit me in Brooklyn, you would definitely be hearing this type of music."
Price, himself, was directly involved with writer Jeffrey Madoff in the development of the musical about his own life, but did not live long enough to see it. "Personality" was originally scheduled to premiere a year ago, then was postponed due to the COVID-19 pandemic.
Price then died from complications of diabetes in May 2021.
"I lost a dear friend," said Madoff. "That not only had an impact on me, but also strengthened my resolve to get his legacy out there, to tell an untold story about an unsung hero. There are so many people that get credit for things that he did and the doors that he opened."
Although Price's songs are well-known to the ears of many, including "Personality," "Lawdy Miss Clawdy," and "Stagger Lee," Madoff said his name is less familiar to most people. He said he has to sing the first line of the chorus of "Personality" — apologizing for his own singing ability — in order to trigger people's memories.
"But they knew nothing about him," said Maddoff. "And I found Lloyd's story so compelling."
Price was born in 1933 in Kenner, Louisiana, just outside of New Orleans. As a teenager, he often worked alongside his father digging septic tanks, and playing music on the side.
"He didn't learn how to sing in church. He learned to sing by listening to and going to, for lack of a better word, juke joints and hearing people sing out in the streets," said Aubyn. "He went to church, but that's not where he really found himself."
In 1952, when Price was 19 years old, he recorded his first record, "Lawdy Miss Clawdy." It was an instant hit with teenagers at a time when records and small turntables had become inexpensive enough for young people to buy.
Price became a crossover hit, popular with both Black and white kids, breaking down the "race records" barrier in the industry wherein labels would groom Black artists exclusively for Black audiences.
"He was the first of what he did, which was crossing the barrier and breaking through to not just the Black market of music, but the all-around American story," said Nathaniel Washington, who plays the younger Lloyd Price in the musical. "That's what he is: an American story. And it's really beautiful."
Just as his star was rising, Price was drafted into the Korean War. Upon his return, he recorded "Stagger Lee" and "Personality," both of which topped the charts and sold a million copies.
Price was also an entrepreneur. He owned record labels, a nightclub, and later in life a construction company that built houses on Staten Island.
"He was relentless in the pursuit of those goals because the alternative was his father's phrase that he heard when he was really young: 'We're Black and that's that. That's the way it is, that's the way it's always going to be,'" said Madoff. "Lloyd knew that his life had to be different."
Years ago Madoff, who was working in advertising and branded content at the time, had been approached by an agent to make a short documentary about Price. Afterward, Madoff thought it was worth developing further into a musical, with one caveat:
"I said, 'We need to get something clear from the get-go,'" Madoff recalled saying to Price. "Your story is bigger than you are. The impact of what you did is bigger than the impact of any one of your songs.'"
"He said, 'Jeff, I've been waiting for years for somebody to say that to me, rather than blowing smoke up my ass of how great I was. I was a messenger. I was a vessel.'" remembered Madoff.
Price was able to see an early version of "Personality" before he died. The script was workshopped in a staged reading several years ago, which Price was able to attend.
Afterward, the reading Price got onstage to address the audience, but the normally effusive performer was overwhelmed, struck dumb. Madoff remembers seeing tears on his face.
"I go out there and hug him, and his body is quaking and he's sobbing," he said. "He said to me, 'I just saw my whole motherf****** life unfold in front of me."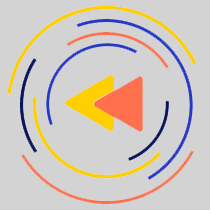 Saturdays just got more interesting.
WHYY is your source for fact-based, in-depth journalism and information. As a nonprofit organization, we rely on financial support from readers like you. Please give today.