'Organizing works': Young Philly activists are excited about American Climate Corps
In its first year, the new corps could put 20,000 young people to work in areas such as forestry and clean energy. "We did it," a Philly activist said.
This story is part of the WHYY News Climate Desk, bringing you news and solutions for our changing region.
From the Poconos to the Jersey Shore to the mouth of the Delaware Bay, what do you want to know about climate change? What would you like us to cover? Get in touch.
---
When West Philadelphia resident Erica Brown heard about the launch of the American Climate Corps this week, she sat down on a bench and cried.
"We did it," the 20-year-old climate activist said. "It was a very surreal moment."
The Biden administration announced Wednesday it is using executive action to create a job program called the American Climate Corps that will provide work for 20,000 young people in clean energy, conservation, and climate resilience in its first year.
It's the type of program the youth-led activist group Sunrise Movement, of which Brown is Philly chapter coordinator, has been calling for for years. Brown has participated in numerous demonstrations in recent years pushing the Biden administration and lawmakers on climate.
"It's like, OK, we've got to choose one thing that we can rally around, and we chose the civilian Climate Corps, which would create millions of good jobs for young people that are directly involved with ending the climate crisis — you know, retrofitting buildings, recreating natural habitats," Brown said.
The American Climate Corps is modeled after, but much smaller than, the New Deal-era Civilian Conservation Corps. The new Corps will provide training and service opportunities such as restoring coastal wetlands, managing forests, building out clean energy, and making homes more energy-efficient — with the goal of providing pathways for participants to "high-quality employment opportunities," according to the White House announcement.
West Philly resident and Sunrise organizer Leedy took part in a nearly two-week hunger strike outside the White House two years ago — in part to push for the Climate Corps.
"Organizing works," they said Thursday. "We worked so hard for this for so long."
Leedy, who currently works on a farm in Northwest Philly, said they and several of their friends have already signed up on the White House website to learn more about joining the corps.
"There is such a crisis right now of young people having just these really low-paying jobs," they said. "If the government is offering well-paying jobs to stop the climate crisis, I'm so in."
The American Climate Corps positions will be paid and most will not require prior experience.
One program announced under the Climate Corps umbrella this week is a new AmeriCorps Forest Corps to mitigate wildfire risk, which would begin in the summer of 2024 and provide participants "a compensation package equivalent to $15 an hour and includes lodging, transportation, clothing, a living allowance, health benefits, and more."
Leedy hopes the American Climate Corps win sparks more activism.
"I hope young people are inspired by this to ask for what they want and to get together with friends and organize," they said.
The Biden administration plans to launch a recruitment website for the Climate Corps in the coming months.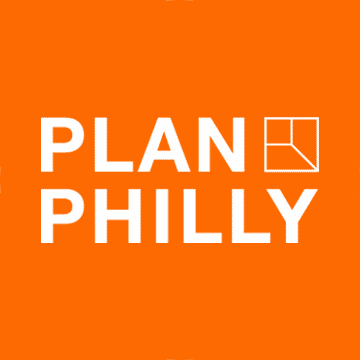 WHYY is your source for fact-based, in-depth journalism and information. As a nonprofit organization, we rely on financial support from readers like you. Please give today.