After a pandemic delay, Philly is finally opening 12 community composting sites
There's currently no municipal composting program in Philadelphia. Advocates say this is a good start.
Updated: 10 a.m. July 28
___
Philly is about to take a stride forward in reducing its impact on the environment. Starting this summer, some community groups will finally have a free composting option — after the pilot program was delayed a full year due to the coronavirus pandemic.
The Department of Parks and Recreation is opening its first 12 community composting sites, where members of those groups that applied to be part of the pilot can drop off food scraps and other organic waste at no cost. Also about to launch: Compost pickup at about 30 city rec centers, kicking off in September.
Unlike other major American cities, there is currently no free composting option for Philly residents, per Streets Department spokesperson Joy Huertas. That means there's no way for Philadelphians to divert their food waste from landfills — unless they're willing to pay for a subscription to a private company.
But that's about to change.
"Community members will be able to bring compost to these sites," said David Bloovman, co-owner of Circle Compost, one of the Philly companies contracted for the pilot program. "Those sites can do some processing, keep materials out of landfills, and can also be hopefully a really great education piece, a stepping stone to significantly wider composting across the city."
If done on a large scale, composting can make a big difference in the fight against climate change. If you throw out your food waste — think apple cores and avocado skins — it'll go to a landfill and release toxic methane gas. But if you compost it, it breaks down and basically turns into fertilizer.
Department spokesperson Heather Keafer couldn't provide exact dates for the start of the rec center compost pickup or the opening of the community composting sites — and the list of the sites and the first round of rec centers isn't public yet.
Philly's no stranger to the earth-enriching practice. For 60 years, the city did have its own municipal composting program — but officials halted the program in the 1990s. Now other cities are reaping the benefits of public composting, and locally, the small borough of Media just started doing it, too.
Streets Department officials say they don't have the capacity to bring back widespread composting. But local advocates think this is a solid start.
"This is the first step they're taking to start composting citywide," said Jennifer Mastalerz, co-owner of Bennett Compost, which is facilitating the rec center program. "I do think there's a place for us there if the city were to roll this out in a big way and include more neighborhoods."
Feeding your trash to pigs saves money and the planet
Back in the day, Philadelphia used to offer composting for free alongside regular trash pickup. Starting in the 1930s, residents were provided a green bucket to hold their food waste. Each week, pig farmers from South Jersey would stop by the city, pick them up, and feed the increasingly smelly contents to their livestock.
The farmers were paid $1.9 million annually — about half what it would have cost to send the 30,000 tons of food scraps they picked up to a landfill each year. But in the early 1990s, pig farms started to close in favor of new developments and the program was discontinued.
Now, some Philly prisons are composting, and they won an EPA award for diverting more than 44 million tons of food waste from landfills. But other than that, if a Philly resident wants to make a difference by composting, they'd have to do it in their backyard, or pay a monthly fee to a private company like Bennett Compost or Circle Compost.
Plenty of other American cities have municipal options. New York City revived its curbside composting program earlier this year. San Francisco's program reduced landfill usage by 80% — and Seoul, South Korea, claims to save $600,000 daily by charging residents and businesses to pick up their food scraps.
West Philly resident Becky Bae moved here from Cambridge, Massachusetts, which has its own composting program. And she misses it.
"It made me feel better about throwing out food waste, and more mindful of how I used ingredients," Bae said. "And keeping a small compost bin in the freezer meant that my regular trash bags wouldn't have to sit with food waste inside of them."
In 2017, Philly set a bunch of new goals to reduce its own waste and carbon emissions. Among them: developing some kind of program to divert organic materials from landfills.
Within two years, they had an idea for a pilot program. They would team up with the city's existing composting companies to provide residents with free composting sites and start the practice at city rec centers. The whole thing was set to launch in the spring of 2020.
"That got pushed because everything got shut down," Mastalerz said. "That's the wrinkle of why it was paused."
After a long delay, a first step
Parks and Rec partnered with Bennett Compost, providing the small business with a free facility in Lawncrest. In return, Mastalerz and her team will pick up compost materials weekly from 30 rec centers starting this fall.
Each year, they'll add about 30 more until all rec centers are composting by 2026. For now, they'll drop the compostable contents at a network of farms, because Pennsylvania's Department of Environmental Protection is still developing its first urban composting permit to license the facility.
Meanwhile, Bloovman's team at Circle Compost wrote the instructions for volunteers at the 12 Parks and Rec sites that will offer free composting for their community groups.
The more people who compost the better, Mastalerz said, so more organic waste can fertilize soil instead of increasing our carbon footprint. The practice grew in popularity during the pandemic — Bennett Compost got 1,573 new customers in 2020, up from 795 new customers the year prior.
"People were at home more, doing more cooking," she said. "It made people really aware of what was going in their trash when it was sitting out for so long, stinking in the peak of summer."
Could Philly get its own municipal composting program next? With the Streets Department still swamped and experiencing trash collection delays of up to a week, it's not in the cards yet.
"We do not have resources available at this time," said Huertas, the Streets Department spokesperson. "But we are investigating an option in our disposal contract to test an organics extraction process with residential trash."
Advocates actually agree with them. A municipal program takes a lot of planning and a robust education process so residents don't throw the wrong things into their compost bins. Bloovman, of Circle Compost, said non-compostable items like produce stickers, rubber bands, and staples make up 1% of their total collection.
"Our household customers are willing to pay to take their food scraps away when they could just throw them away for free, because they care," Bloovman said. "Even with the customers who pay us to compost their food scraps, we're still constantly battling contamination."
In Philly, roughly 19% of standard recycling is contaminated by non-recyclable materials.
For now, composting pros think easing into it is the way to go. Make it voluntary, they say, and provide a free option to grow public awareness.
"I feel like it makes more sense," Mastalerz said. "I just have a hard time envisioning Philadelphia kind of having all those resources to create this. But we're already here. We've already been doing all this work."
Editor's note: This article has been corrected to reflect that the 12 composting sites will be open to some community groups that applied to be part of the pilot program.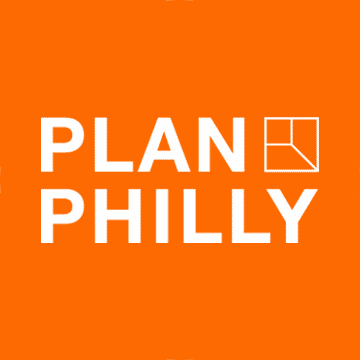 WHYY is your source for fact-based, in-depth journalism and information. As a nonprofit organization, we rely on financial support from readers like you. Please give today.