'A lot of hurt in New Jersey': Residents evacuated, homes destroyed in Ida's wake
State and local officials are reporting devastating damage in the wake of the storm, which saw a tornado touch down in Gloucester County.
Remnants of Hurricane Ida tore through the Garden State overnight, bringing torrential rainfall, at least three tornadoes that touched down in Mullica Hill, Princeton, and Edgewater Park, and leaving at least 23 residents dead.
I am saddened to report that, as of right now, at least 23 New Jerseyans have lost their life to this storm.

The majority of these deaths were individuals who got caught in their vehicles by flooding and were overtaken by the water.

Our prayers are with their family members.

— Governor Phil Murphy (@GovMurphy) September 2, 2021
Roughly 93,000 homes and businesses in New Jersey were without electricity during the height of the storm, Gov. Phil Murphy said Thursday evening.
Here's what you need to know as city and state officials assess the aftermath of the storm.
Tornado in Mullica Hill
Gloucester County officials are reporting devastating damage after a tornado swept through the region near Mullica Hill on Wednesday.
It remains unclear how many homes sustained damage from the storm. Residents are being asked to stay in their homes unless emergency evacuation is needed. Multiple power lines are down and could cause injury.
Social media posts showed homes reduced to rubble in Mullica Hill. The National Weather Service confirmed a tornado Wednesday evening in the Burlington area. Authorities did not have any immediate information on injuries.
Those in need of emergency temporary housing can call 856-589-0911 for assistance from the New Jersey Red Cross.
The National Weather Service confirmed two other tornadoes in Edgewater Park, Burlington County, and Princeton, Mercer County.
​​Trenton: 'Not out of the woods yet'
A state of emergency remained in effect in New Jersey's capital city amid major flooding.
Officials evacuated residents in a portion of Trenton as the Delaware River was expected to come over its banks.
On Thursday, Mayor Reed Gusciora was in one high-risk flood zone, The Island,  knocking on doors and encouraging residents to leave.
Pierre Jaborska and his family live in a home that faces the Delaware. They evacuated to a nearby hotel and returned in the morning. He is hoping that his wife, two kids, and two dogs do not need to evacuate again.
"It's difficult with two dogs and two kids to get everybody out of here," he said, adding his concern about "the water rising some more and flooding [their] neighborhood."
"I'm hoping that that's not gonna happen," Jaborska said.
Johnny Conte stayed in his home. There was "a lotta, lotta rain and wind," he said, noting that the river level had been higher overnight.
"There's a dock [down there], and now you can see it," he said, adding the river level had dropped "about a half a foot, or so."
Conte stayed for business reasons, though his wife left with their two dogs. But he said they were "fortunate" that there were no tornadoes in the area or flooding at home.
Trenton officials had planned to shut down the power grid to The Island at 8 a.m. Thursday. But Gusciora said they decided it wasn't necessary because the water level did not rise as high as they expected.
"We thought it was going to be worse flooding," he said. "The condition is not any flooding right now, we hope it stays that way."
But, the mayor said, "we are still not out of the woods."
As Ida's remnants passed over Trenton late Wednesday, Route 29 was closed due to flooding. Twenty-two water rescues were performed by emergency crews, mostly from vehicles.
The highway that runs along the Delaware River was mostlty re-opened. However, some ramps that connect to the Capitol Complex and the Route 1 Bridge into Morrisville, Pennsylvania, closed as of early Thursday afternoon due to flooding.
Flooding of the neighborhood located west of Route 29 along the Delaware is still a concern. Residents were still being encouraged to evacuate ahead of the river cresting at 2 p.m. Thursday. City officials expect the river to be 20 feet high at that time, increasing to up to 22 feet between 3 and 6 a.m. Friday.
Emergency declarations
Gov. Phil Murphy declared a state of emergency in all of New Jersey's 21 counties, urging people to stay off the flooded roads. Meteorologists warned that rivers likely won't crest for a few more days, raising the possibility of more widespread flooding.
"There's a lot of hurt in New Jersey," Murphy told ABC's "Good Morning America" on Thursday as he discussed damage caused by flooding in the northern part of the state and tornadoes in the southern part of the state.
The Associated Press and 6abc contributed reporting.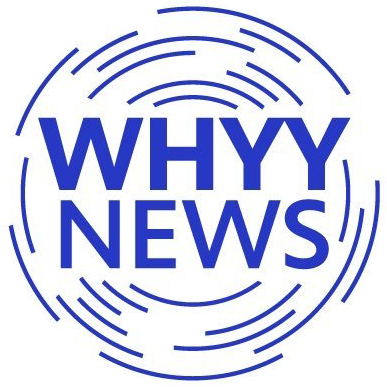 Get daily updates from WHYY News!
WHYY is your source for fact-based, in-depth journalism and information. As a nonprofit organization, we rely on financial support from readers like you. Please give today.