A Kensington clinic brings vaccines to people recovering from substance use disorder
Individuals recovering from substance use disorder can be at higher risk for COVID-19. A residential program in Kensington brought vaccines to them.
Ask us about COVID-19: What questions do you have about the coronavirus and vaccines?
Dozens of residents at a Philadelphia drug and alcohol treatment program were able to get COVID-19 vaccinations Tuesday — in some cases, after months of trying to get appointments.
The doses were given out at a Kensington clinic for private company Merakey, which runs the Fresh Start program, with locations in Philadelphia and Chester County. Merakey partners with Philadelphia on residential drug and alcohol treatment programs.
About 30 minutes into the two-hour vaccine-distribution period Tuesday afternoon, Merakey regional director Dennis Massott was so busy that half of the soft pretzel he had for lunch was sitting abandoned on his desk.
"We've been trying to figure out when we would be able to start vaccinating people, really, since as soon as the pandemic started," Massott said.
As vaccines have recently become available, he added, residents "have had a lot of trouble trying to get vaccinated."
Massott said he saw people struggle to make appointments through Pennsylvania's patchwork of private health care providers and sporadic public vaccination sites, and then have a hard time getting to those appointments with their limited time and resources.
"Nothing's easier than offering it in your own home," he said.
Fresh Start serves a few different groups of people in and around Philly. It has free recovery homes for people dealing with substance use, in which the program allows them to live for up to six months. There's also free housing where struggling veterans can stay for a year or two, as well as programs where clients can pay for their own residency and stay indefinitely.
All the people who live and work there are eligible for vaccines under Pennsylvania's guidance for congregate-care facilities. The Centers for Disease Control and Prevention has noted that people with substance use disorders tend to be at particularly high risk for COVID-19.
At Tuesday's Kensington vaccine clinic, doses were given out in a downstairs administrative office; upstairs was a 14-bed women's recovery program funded through Philadelphia's Office of Addiction Services.
One of those beds belongs to Milagros Torres, 52, who was wearing a sticker proclaiming that she was newly vaccinated. She arrived at the recovery house after struggling with drugs and alcohol and deciding she needed to change her life.
It worked. Now, Torres said, things are "so different."
She has been there for a little longer than the usual six months, and is in the process of getting approved for her own apartment. She calls the recovery house "the best place I've found in my life," and she was also thrilled to get the vaccine.
"I have a little anxiety because I don't know what the reaction can do," she noted. "But I am grateful they do it — everybody needs to do it because it can … save the life of the family and the children and everybody. The process is together. It's not only one person."
Many members of the Fresh Start staff had already managed to get vaccinated, but Tuesday's clinic served them too.
Annemarie Bravo was one of the staffers who took advantage of the opportunity. She recently began working at the clinic part time, but until January she was a resident herself.
Tuesday actually marked 17 months in recovery for Bravo — an announcement that earned her a cheer from the other staff — and she said getting vaccinated was a great way to celebrate. She's looking forward to seeing her loved ones' maskless faces.
"I have a friend that I take grocery shopping every week that is immune-compromised," Bravo said. "She just got her shots too, so it'll finally be nice to see her and have her in my car, that we won't have to wear a mask."
After program residents had mixed success getting vaccines on their own, Massott said Fresh Start decided to reach out to the state Department of Health, which helped put together Tuesday's event and provided 100 vaccine doses.
They decided to administer the Johnson & Johnson vaccine, which unlike the Pfizer and Moderna vaccines is administered in only one dose. Massott said that was strategic.
"Our population has difficulty showing up to appointments for various reasons, whether it's various resources or time," he said. "So to be able to offer a one-shot vaccine was definitely the right one for this group."
Some of the residents were hesitant to get the vaccine, Massott noted. But he found that most, like Torres, decided the benefits outweighed their fears.
About a half-hour into the event, the clinic had already administered 75 of its 100 doses. And Massott said he was already thinking about giving out even more vaccines down the line.
Tuesday's event didn't even scratch the surface of Philadelphians struggling with substance use who might fall through public health cracks.
"Our population is going to change," he said. "The residents who were here today, three months from now we'll have a lot more new faces. At that point, we might have to say, 'OK, let's organize a new clinic.'"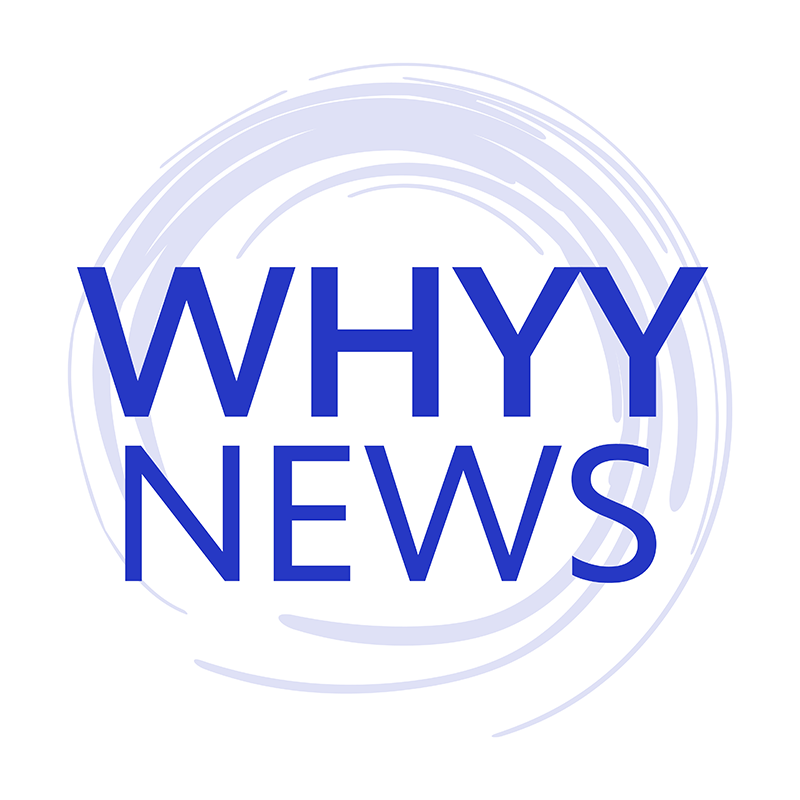 Get daily updates from WHYY News!
WHYY is your source for fact-based, in-depth journalism and information. As a nonprofit organization, we rely on financial support from readers like you. Please give today.