A 90-year-old Philly pretzel company is opening a gluten-free bakeshop in Oaklyn
A 90-year old Philadelphia pretzel business is opening its first retail storefront in South Jersey later this month.
The forthcoming A&A Soft Pretzels shop in Oaklyn will sell classic soft pretzels and newly popular gluten-free versions, which the owners developed as a way to find customers during the coronavirus pandemic.
Anthony Panera, who grew up making pretzels of all shapes and sizes with his father and uncle, saw his family's tried-and-true business model tested over the past year. The wholesale operation lost close to 90% of its business, said Charlene Delia, Panara's fiancée and business partner.
At one point, Delia asked him if this was the end of the road. Panera responded, "I'm not ready to be done."
The bakery has been owned and operated by a member of the Panara family since 1929, when it started in a South Philly basement. Back then, the pretzels were sold on street corners by young people called "jobbers," Delia said. The family got into wholesaling, selling to grocery stores, bakeries, gas stations, and school cafeterias. In the 1970s, they moved production to a larger facility in Camden.
In 2020, with COVID closing schools and restaurants, the fourth-generation owners decided to give retail a try. Delia and Panera started promoting the pretzels on Facebook and Instagram, and hit the streets.
"I said, let's go door to door, let's make calls, let's see what we got to do," Delia explained. "We would go together to different places to drop off samples and try to get different business."
One restaurant owner offered a key piece of feedback, telling the couple they served a largely gluten-free clientele. If A&A ever got in the business of making gluten-free pretzels, the proprietor said, they might tap into a whole new market.
Delia seized on the suggestion and began playing with different recipes. Working with gluten-free flour was difficult enough on its own, she said, but it was also hard to obtain during the pandemic. Panera tried sources in Pennsylvania, New Jersey, New York, Delaware, and Maryland, but ultimately learned to make his own after about a week of round-the-clock work.
Samples of the new product went over well, and sure enough, orders started flooding in. Soon people were asking how far A&A would ship their gluten-free specialty. The duo set up their website to handle interstate commerce.
"We ship to every state east of the Mississippi," said Delia.
She didn't have an exact number of how many gluten-free items they ship each week, but estimated it was in the hundreds. Best-sellers are the GF Bavarian pretzels (up to $2.75 each) and GF Gluten-free buns (up to $2.25 each).
Place an order of at least $25 total, and you can get the whole thing shipped to your door. Pretzels come in several varieties, including with salt, everything seasoning, or cinnamon and sugar.
"We have loyal customers out in Iowa, we have Texas, that order from us. A lot of people in Michigan, Wisconsin," Delia said. "I think to myself, man, there's a lot of people from Philly that have moved out there."
The success inspired Panara to consider opening a retail store — something A&A had never pursued before.
He found a spot at 511 White Horse Pike in Oaklyn, Camden County, about 15 minutes outside of Center City. The shop will sell classic pretzel braids, buns, and twists, plus novelties like pretzel leaves stuffed with meatballs, pepperoni and cheese, or cheesesteak, and other lunch and breakfast combos.
The Oaklyn kitchen will be used solely to bake gluten-free treats, with all others coming from A&A's Camden warehouse.
"Vegan and gluten-free and the healthy food movement is thriving here," said Delia.
"So we fit in with the area we feel like pretty well."
The grand opening is set for Monday, June 28.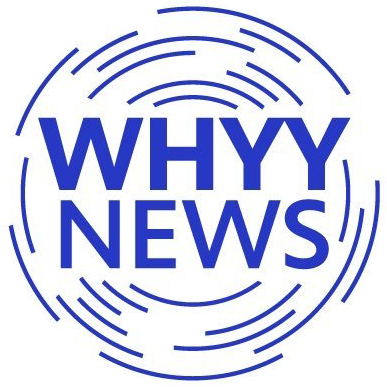 Get daily updates from WHYY News!