Election Day: Pennsylvania primary 2018
The following Voters' Guide focuses on competitive primary races in the Philadelphia region.
Listen
3:32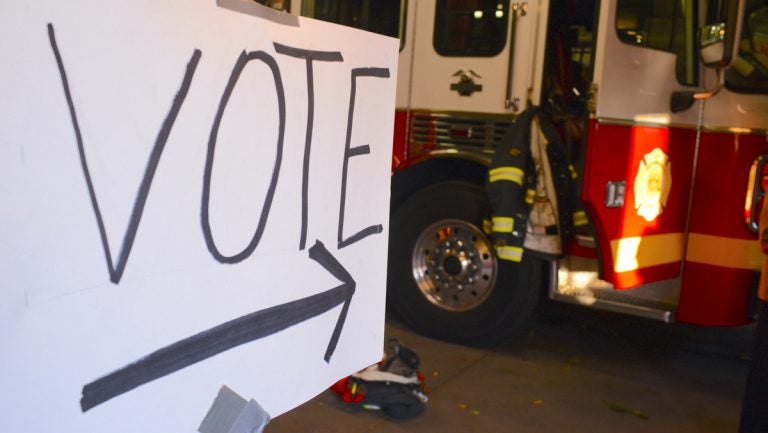 Updated: 4:40 p.m.
Voter turnout in the Pennsylvania primary has been fairly light.
With new congressional district maps in use for the first time, there was concern that voters could be confused.
Voting in the Democratic primary in Lower Merion, Barbara Katzman said she did a little homework before heading to her polling place in Montgomery County.
"My husband and I studied … 'Are we 4th or 5th District?' And then we finally decided we were 5th, and we got here," she said, to find out they were exactly right.
Katzman said she was excited to see so many candidates are women.
Among several contested primaries in Philadelphia's suburbs, the 5th District race features 10 Democrats vying for the party nomination to represent the district consisting largely of Delaware County and a slice of Philadelphia.
Lower Merion voter Diane Kerekes said she found a lot of options on her ballot.
"I wasn't 'out with the old, in with the new,' I just looked at who reflected my views the most," she said.
Kerekes was a bit confused at first about what her new congressional district would be, but she said a little research sorted that out quickly.
One of the fiercest primaries was a three-way gubernatorial contest for the GOP nomination to take on Democratic incumbent Tom Wolf in November.
Frederick Keffer, a Republican voter in Swarthmore, said voting was easy for him, and he chose businessman Paul Mango.
"I was a little upset with the nastiness of the race," Keffer said. "So I tended to go with the fella that was less mean, you might say."
Mango's military background was another reason Keffer selected him.
Mango is competing with state Sen. Scott Wagner and attorney Laura Ellsworth for the GOP nomination.
Civic duty
In Langhorne, Bucks County, Ed Melandra said he showed up more out of civic duty than to support a particular candidate.
On his Democratic primary ballot, he said he was happily surprised to see many new names. "I see a lot of young women are getting involved, which I think our government needs, not only on the state level but the national level. I want to see more women getting involved in politics, I really do," he said.
At the same polling place, Howard Marsh voted in the Republican primary. Marsh said he wouldn't think of skipping an election day.
"I have the right to vote, and I am going to use it and I vote in every single election, including when I worked in Atlantic City, driving up here to vote, and back on the same day," he said.
That was a 170-mile roundtrip to vote back when he was working in Atlantic City.
The primary election this year has many new candidates entering politics for the first time, spurred by national elections and redrawn congressional districts in Pennsylvania.
In South Media, Delaware County, poll worker Barbara Burgerlentz said voter turnout was a bit light, but she expects more in November.
"Today, you're just voting on what Democrat will then run against the Republican in the fall. So if you're really interested in changing what's going on in Washington, today is theoretically less of a big deal than what's going on in November," she said.
Delaware County is hosting one of the most crowded congressional primaries.  Ten Democrats are vying for the nomination in a district that covers the county plus a little part of Philadelphia.
It's also one of the districts where the incumbent has decided not to run for another term.
Two Republicans and one Democrat in the Philadelphia area chose not to run again.
Haley Digiacingo came to the polls early Tuesday in Philadelphia's Fishtown neighborhood to vote for progressive candidates, but didn't find viable choices.
"Scarce, I think. Not enough," she said. "It's a start, voting in local elections and getting people in local office with new ideas, fresh ideas."
Rochelle Wilkinson, who is registered independent, didn't realize that meant she couldn't cast a primary ballot under Pennsylvania law.
"Because I'm neither registered as a Democrat or Republican, the only thing I could vote for were the [ballot] questions. But, why did I vote today? I wanted Tom Wolf to be governor again. But I didn't have the opportunity to vote for him," Wilkinson said.
She said she should have done more research about new boundaries for congressional districts.
John Misczak, who said he hasn't missed a primary election in 12 years, said the newly redrawn districts did not complicate matters for him.
"I'd seen stories of the new districts, and there were a lot of mailers and campaign info out there about who was running. I thought there was a lot of info out there to make a decision," he said.
—
You can find your polling place at the Pennsylvania Department of State website.
Polls will close at 8 p.m.
Here is a look at what you need to know about today's election.
WHYY.org will have the results tonight as they come in.
Jump to:
1st congressional district
Bucks and small part of Montgomery County
Democrats
Steve Bacher
Newtown
Work Experience:

Higher education as well as the nonprofit and government sectors.
Served at the U.S. Department of Housing and Urban Development Under Pres. Clinton

Platform:

Supports living wage legislation
Infrastructure spending
Investing in renewable energy jobs.
Rachel Reddick
Doylestown
Work Experience:
Platform:

End to gun violence
Fighting sexual assault
Protecting the environment.
Scott Wallace
Buckingham
Work Experience:

Co-chair of the Wallace Global Foundation, named after his great-grandfather who was vice president Henry A. Wallace.
Counsel to the U.S. Senate Judiciary Committee
Served as the general counsel for the U.S. Senate Committee on Veterans Affairs

Platform:

Battling climate change
Government reform
Republicans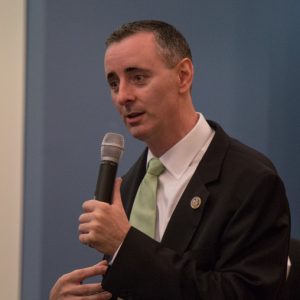 Brian K. Fitzpatrick
Levittown
Incumbent – elected in 2016 under what was the 8th district
Work Experience:

Licensed accountant, EMT and attorney.
Special Assistant U.S. Attorney
FBI Supervisory Special Agent
National Director for the FBI's Campaign Finance and Election Crimes Enforcement Program National supervisor for the FBI's Political Corruption Unit
U.S. Representative since Jan, 2017

Platform:

Co-authored bill cracking down on cyberstalking
Supporting children of emergency first responders
Dealing with the opioid crisis
You can check his voting record here.
Dean Malik (R)
Newtown
Work Experience:

Marine Corps officer
Former Bucks County prosecutor
Attorney in private practice

Platform:

Strong 2nd Amendment supporter
Strong Trump supporter
Supports stringent immigration laws (defund DACA, secure border, abolish amnesty)
2nd congressional district
Portions of Philadelphia: Northeast, river wards, North (east of Broad Street)
Democrats
Brendan Boyle
Philadelphia
Incumbent – elected in 2014 to former 13 District
Work Experience:

Adjunct professor at Drexel University's Graduate School of Public Policy
Elected to the Pennsylvania House of Representatives in 2008 (first Democrat to represent Pennsylvania's former 170th state legislative district)
In 2014, elected for the former 13th Congressional District, representing Northeast Philadelphia, part of North Philadelphia, and approximately half of Montgomery County)

Platform:

Student loan availability
Job creation for the working class
Here are his latest votes.
Michele Lawrence
Philadelphia
Work Experience:

Banking; Area President and Senior Vice President for Wells Fargo
Chief Executive Officer of MicheleSpeaks, LLC
Hosts the "Michele Speaks" radio program
Board of Directors for Big Brothers Big Sisters Independence Region, Dare to Imagine Church and the Urban League of Philadelphia

Platform:

Political reform
Business development
Education
Republicans
David Torres
Philadelphia
Running unopposed
3rd congressional district
Portions of Philadelphia: West, Northwest, and Center City
Democrats
Dwight Evans
Philadelphia
Incumbent in former 2nd District – elected to Congress 2016
Work Experience:

Teacher in the School District of Philadelphia
Job developer for the Urban League of Philadelphia
36 year legislator in Pa. State House

Platform:

Ending poverty
Ending hunger in the city
Urban renewal and growth
Kevin Johnson
Philadelphia
Work Experience:

Founding pastor of Dare to Imagine Church in Mt. Airy
President and CEO of the workforce development organization Philadelphia OIC

Platform:

Addressing poverty
Income inequality
Funding public schools
Early childhood education
Student loans
Republicans
Bryan Leib
Philadelphia
Running unopposed
Work Experience:

Treasurer Philadelphia Young Republicans

Platform:

US support for Israel
Education reform
Veterans rights
4th congressional district
Most of Montgomery County, parts of Berks County
Democrats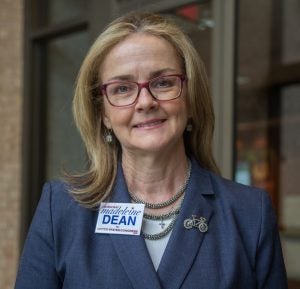 Madeleine Dean
Glenside
Work Experience:

Attorney
Executive director Philadelphia Trial Lawyers
Assistant professor in the English Department at La Salle University
Member of Governor's Pennsylvania Commission for Women
Elected to the Pa. State House in 2012

Platform:

Supports strong gun control
Fighting the opioid crisis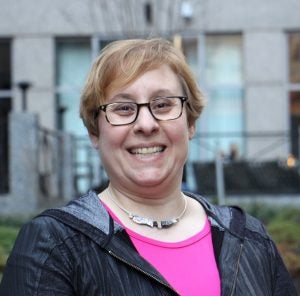 Shira Goodman
Abington
Work Experience:

Executive Director of CeaseFirePA
Member of Jewish Federation of Greater Philadelphia and the National Young Leadership Cabinet of Jewish Federation of North America

Platform:

Gun violence prevention
Abortion rights
Anti-discrimination/sexism legislation
Preserving DREAMERS legislation
Joseph Hoeffel
Abington
Work Experience:

Served in US Congress from 1999 to 2005
Also served as state legislator and Montgomery County Commissioner
Unsuccessful run for Pennsylvania governor in 2010

Platform:

Education funding
Protecting abortion rights legislation
Protecting LGBT rights
Strengthening organized labor
Republicans
Daniel David
Alburtis
Running unopposed
Work Experience:

Businessman
Co-founded GeoInvesting, an equities markets research firm regarded as a leader in the U.S. micro-cap and China sectors

Platform:

Protecting retirement and savings for American investors
5th Congressional District
Delaware County, South and Southwest Philadelphia, parts of Montgomery County
Democrats
Lawrence Arata III
Haverford
Work Experience:

Former software salesman
Philadelphia public school teacher
Union member
Founded Citizens for Good Government

Platform:

Opioid crisis
Education
Environment
Gun control
Right to choose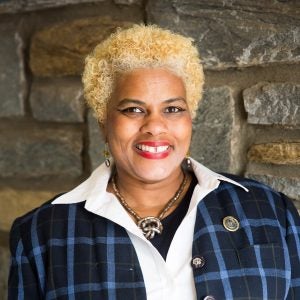 Margo Davidson
Upper Darby
Work Experience:

Broadcast journalist
Ordained minister
Started a nonprofit called Anti -Drug & Alcohol Crusaders (ADAC)
Founded the African American Female Entrepreneurs' Alliance
Elected as a Pa.state representative in 2010

Platform:

Drug treatment legislation
Small business growth
Economic & social justice
Thaddeus Kirkland
Chester
Work Experience:

Mayor of Chester since 2016
State representative for the 159th district for 24 years
Member of the Pennsylvania Legislative Black Caucus
Democratic chairman of the House Tourism and Recreational Committee

Platform:

Gun control
Livable minimum wage
Infrastructure spending
Education reform
Veterans affairs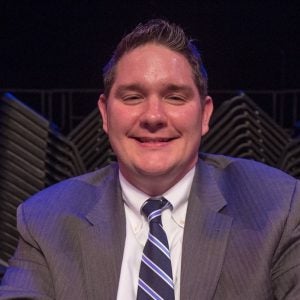 Rich Lazer
Philadelphia
Work Experience:

Served as Philadelphia Deputy Mayor for Labor
Aide to now-Mayor Jim Kenney when he was in City Council

Platform:

Education
Healthcare
Criminal justice reform
Gun control
Lindy Li
Philadelphia
Work Experience:

Financial analyst at Morgan Stanley
Cancer research advocate at Trustee of the American Association for Cancer Research
Founder of the nationwide "Do It in the Dark" campaign, which seeks to use competition to encourage college students to reduce their energy consumption, while also saving money
Serves as the Women's Co-Chair and Mid-Atlantic Regional Chair at the Democratic National Committee

Platform:

Higher minimum wage
Middle class job development
Women's issues
Debt-free college
Clean water legislation
Ashley Lunkenheimer
Media
Work Experience:

Federal prosecutor in Eastern Pa.
Senior Counsel at AmeriHealth Caritas

Platform:

Criminal justice reform
Universal Pre-K
Increasing diversity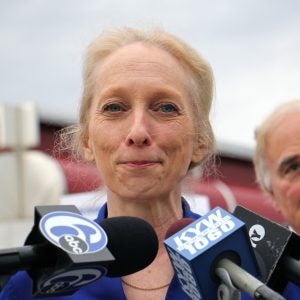 Mary Gay Scanlon
Swarthmore
Work Experience:

Pro-bono counsel at Ballard Spahr, 2003- present
Volunteer attorney or board member since 1985 at Support Center for Child Advocates co-chair of the Philadelphia Bar Association's Commission on Children at Risk
Wallingford Swarthmore School Board, 2007-2015; served as board president & vice president
Attorney for the Education Law Center of Pennsylvania, 1992-2001

Platform:

Education
Voting rights
Immigration reform
Reducing gun violence
Criminal justice reform
LGBT rights
Healthcare
Environment
Molly Sheehan
Philadelphia
Work Experience:

Scientist
Earned PhD in biochemistry and biophysics at the University of Pennsylvania

Platform:

Lower healthcare costs
Increasing minimum wage
Battling climate change
Repeal Citizens United
Universal pre-K
Gregory Vitali
Havertown
Work Experience:

Lawyer
Served for 24 years on the Pa. House Environmental Resource and Energy Committee — four as Democratic Chairman
First Democrat ever elected to the 166th Legislative District of Pennsylvania in 1999, reelected 12 times

Platform:

Brick and mortar public school spending
Women's rights
Sensible gun control legislation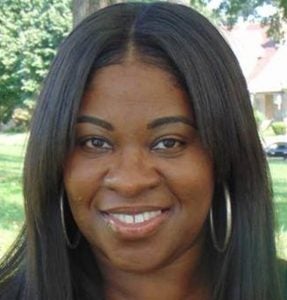 Theresa Wright
Norristown
Work Experience:

Entrepreneur
Accountant
Started many nonprofits including Dare to Compare program

Platform:

Education funding
Poverty
Homelessness
Urban renewal
Supporting working mothers and teen moms
Republicans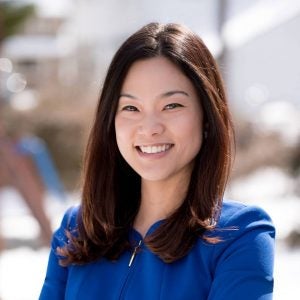 Pearl Kim
Radnor
Work Experience:

Senior deputy attorney general of Pennsylvania
Past assistant district attorney for Delaware County

Platform:

Crime victims rights
Immigration rights and reform
Community Service
6th Congressional District
Chester County, parts of Berks County
Democrats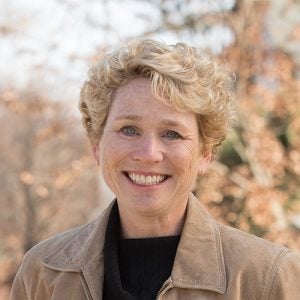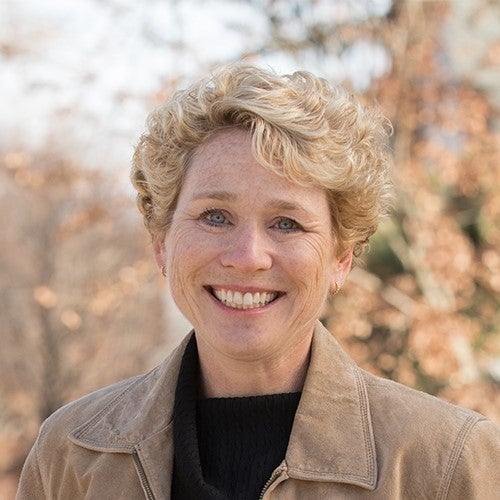 Chrissy Houlahan
Devon
Running unopposed
Work Experience:

Founded B-Lab – a nonprofit that promotes B Corporations and good business practices
Chemistry teacher in North Philadelphia and was a Teach for America Corps member
Served as President and COO/CFO for Springboard Collaborative, a Philadelphia-based nonprofit focused on improving early childhood literacy in underserved communities country-wide
Captain, US Air Force; 3 years Active and 13 years Inactive Reserve

Platform:

Affordable healthcare
Better public schools
Economic growth
Combating climate change
Stronger campaign finance regulations
Veteran affairs
Women's health initiatives
Republicans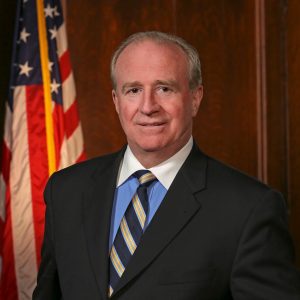 Greg McCauley
Chadds Ford
Work Experience:

Owned and operated up to nine Wendy's restaurants for over twenty years
Clerked for James McGirr Kelly in the Eastern District of PA
Associate attorney at Blank, Rome, Comisky & McCauley
Opened private practice in 1987

Platform:

Job creation and wage growth
Maintaining and supporting social security
Governor
Republicans
Laura Ellsworth
Pittsburgh
Work Experience:

Partner at Jones Day international law firm
Served on civic organizations, including the Greater Pittsburgh Chamber of Commerce, the Three Rivers Workforce Investment Board, the Pennsylvania Economy League of Western Pennsylvania, and the United Way Women's Leadership Council.
Co-chaired the federal judicial selection committee for the United States District Court for the Western District of Pennsylvania.

Platform:

Job creation in the private sector
Improving pension funding
Creation of a Council on Economic Development and a Governor's Outreach team
Campaign finance contribution limits
"Right to Work" without having to pay money to a union
Growing the energy sector
Pre-K education for any family that wants it
Reducing higher education costs
Restrictive abortion laws
Veterans affairs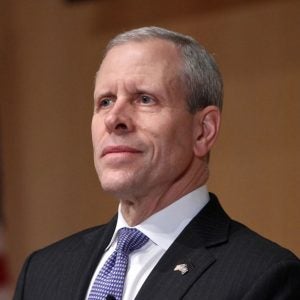 Paul Mango
Pittsburgh
Work Experience:

Health care consultant for the international firm McKinsey & Company for 28 years, leaving the firm as a Partner.
Served in the 82nd Airborne Division of the Army for five years.

Platform:

Job creation and growing wages
Cutting taxes and specifically lowering corporate taxes
Fix the state pension system
Improving healthcare
Anti-abortion and wants to defund Planned Parenthood
Enforcing existing gun laws
End Sanctuary Cities
Dealing with the opioid epidemic
Veterans affairs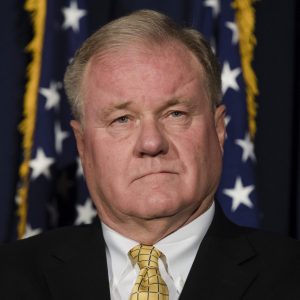 Scott Wagner
York
Work Experience:

Member of the Pennsylvania State Senate District 28 since 2014
First write-in candidate to win an election to the State Senate.
Owns a waste management business called Penn Waste and the trucking company, KBS Trucking.

Platform:

Strict limit on Harrisburg's powers to tax and spend
Improve Pennsylvania's public education system
Change the "culture of corruption" in Harrisburg, ban former lawmakers from lobbying
Anti-abortion
Rejects climate change
Lieutenant Governor
Democrats
Nina Ahmad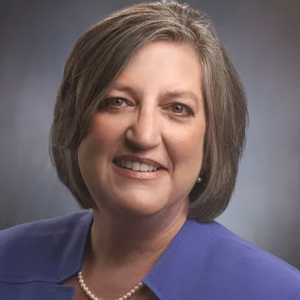 Kathleen Cozzone
John Fetterman
Raymond Sosa
Michael Stack
Republicans
Jeff Bartos
Kathleen Ann Coder
Peg Luksik
Diana Vaughan
Other resources
—
Danielle Fox contributed to this report.
WHYY is your source for fact-based, in-depth journalism and information. As a nonprofit organization, we rely on financial support from readers like you. Please give today.