Monster Mania Con returns to Cherry Hill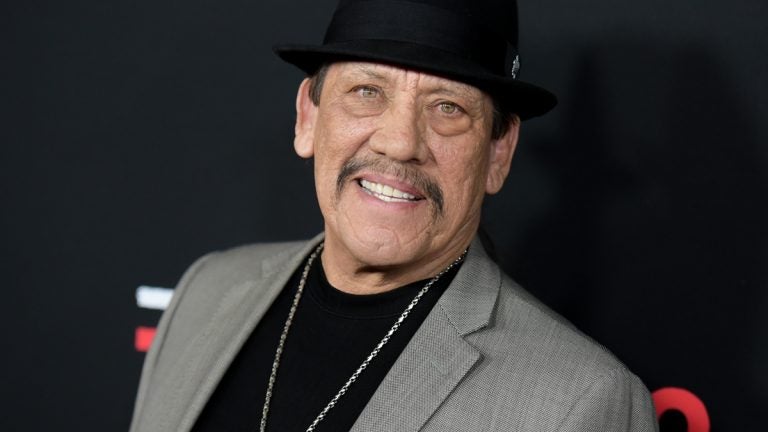 Actors Matthew Lillard and Danny Trejo headline Monster-Mania Con Mar. 11-13, 2016.
Horror film actors Danny Trejo and Matthew Lillard will headline the three-day film convention, Monster-Mania 33, at Cherry Hill's Crowne Plaza Hotel this weekend.
Trejo holds an impressive resume of bad ass roles like Machete and Razor Charlie (From Dusk Til Dawn). Gillard is best known for his roles in Scream, Hackers and SLC Punk.
The horror gathering will also feature a vampire reunion as Jason Patric joins four of his cast mates from the 80s horror comedy, The Lost Boys.
Also, several cast members from Walking Dead television series will be present, including Sarah Wayne Callies, Alexandra Breckenridge, Tovah Feldshuh, Major Dodge and Steve Coulter.
Godzilla enthusiasts will have the chance to meet two actors who've portrayed the radioactive reptilian, while bass guitarist Twiggy Ramirez will be on hand to thrill Marilyn Manson fans.
Don't forget to come dressed to kill for the Saturday night costume contest.
Tickets ($60 for a weekend pass, $30 for a day pass) are available at the door.
Friday, Mar. 11, 5 p.m. to 2 a.m., Saturday, Mar. 12, 10 a.m. to 2 a.m. and Sunday, Mar. 13, 10 a.m. to 5 p.m. – 2349 W. Marlton Pk., Cherry Hill, NJ.
Monster Mania Con is held twice year. It will return to Cherry Hill in August 2016.