New HBO series debuts at Blackstar Film Festival in Philly
Terence Nance, a New York experimental filmmaker with a long history with the Blackstar Film Festival in Philadelphia, chose the festival to launch his new HBO series.
Listen
2:49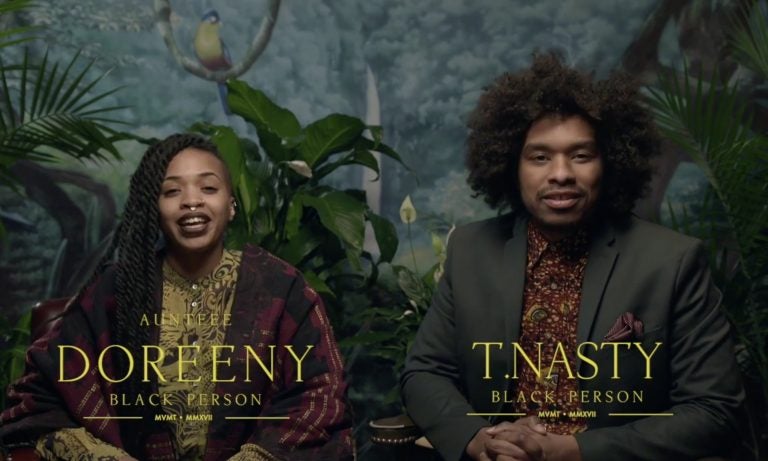 Terence Nance first showed a film at the Blackstar festival in 2012. He loved it. So, the New York-based experimental filmmaker made it a point to come back every year to show something new.
"It charged me, not just watching films — the conversations around the films, just being in a very black space with people who had commonality with things we are grappling with aesthetically, formally, and socially," said Nance.
This year Nance chose Blackstar for the launch of his new HBO series, "Random Acts of Flyness." The festival will screen The pilot episode — and maybe the second episode — was set screen Friday at 8 p.m., a few hours before it's TV debut at midnight.
Advanced reviews of "Random Acts of Flyness" have described as a dreamscape, as Afro-surrealism, as Gesamtkunstwerk. It's a stream-of-consciousness variety show, using a hodge-podge of visual styles to get at what it feels like to be African-American today.
There is a public-access style morning kids show about dying, shot on what appears to analog video. The host – a black, female Grim Reaper – shows a group of black kids that their demise will likely be violent.
There is a black-and-white short, a la film school, about an incident of mistaken car identity outside a movie theater.
There is a talk show staged with living room furniture and potted plants, with Nance in the character of "T. Nasty, black person," with artist Doreen Garner as "Auntee Doreeny, black person." They are engaged in what seems to be a sincere and unscripted interview with a bisexual black man, his story of a thwarted relationship illustrated by stop-motion animation.
There's a brief documentary about the long-term health effects of living in a high-stress, persecuted environment.
It even has some star power: actor Jon Hamm has a cameo as an informercial spokesman hawking a cure for "white thoughts."
The show is a mashup of humor, trauma, anger, and sex. However, despite the title, it's not random. Nance makes his audience stumble through a destabilized emotional field with scattershot media cues. He does it with the very deliberate intention of a 1,000-yard stare.
"There's an amorality to the disposition of being an artist," he said. "That amorality is a little strange for people who don't engage it every day. 'You put that against that? It puts me in an uncomfortable space.' Everyone has that amorality, but artists are a little more allowed – a little more, not a lot – to engage an emotional distance from moralizing certain stimuli."
Most TV shows take your hand through their stories, telling you when something is funny, sad, suspenseful, angry. Swelling music, laugh tracks, and lingering expressions cue viewers to the emotion of a scene.
"Random Acts of Flyness" has no such traffic signs – everything seems to be happening all at once. The hurt and irony and whimsy can be layered on top of each other.
"You can't separate the trauma of being a black person from the joy and musicality and expressiveness of being a black person," said Nance. "That's something all black people know."
WHYY is your source for fact-based, in-depth journalism and information. As a nonprofit organization, we rely on financial support from readers like you. Please give today.