At Rutgers, Anita Hill says it still takes courage to speak up in the #MeToo era
Listen
1:53
Long before #MeToo, long before pound signs were even called hashtags, Anita Hill accused a powerful man of sexual harassment in plain view of the American public.
The backlash was strong. Critics scrutinized the details of her story and pressured her to drop the allegations against then-U.S. Supreme Court nominee Clarence Thomas, her former boss at the Department of Education and the Equal Employment Opportunity Commission.
Hill persisted, answering questions for hours before a Congressional committee in 1991. And then, she sat by as Thomas was confirmed to the high court, where he still sits today.
Despite the ordeal, Hill advised graduates at Rutgers Law School in Camden to be courageous — even in the face of overwhelming adversity.
"I did my very best to do so in 1991, and I have continued to do so every day since," said Hill, the keynote speaker at the school's graduation ceremony Thursday morning. "Courage is not something that happens once in our lifetimes. It's something that we live and exhibit in the way we live our lives every day."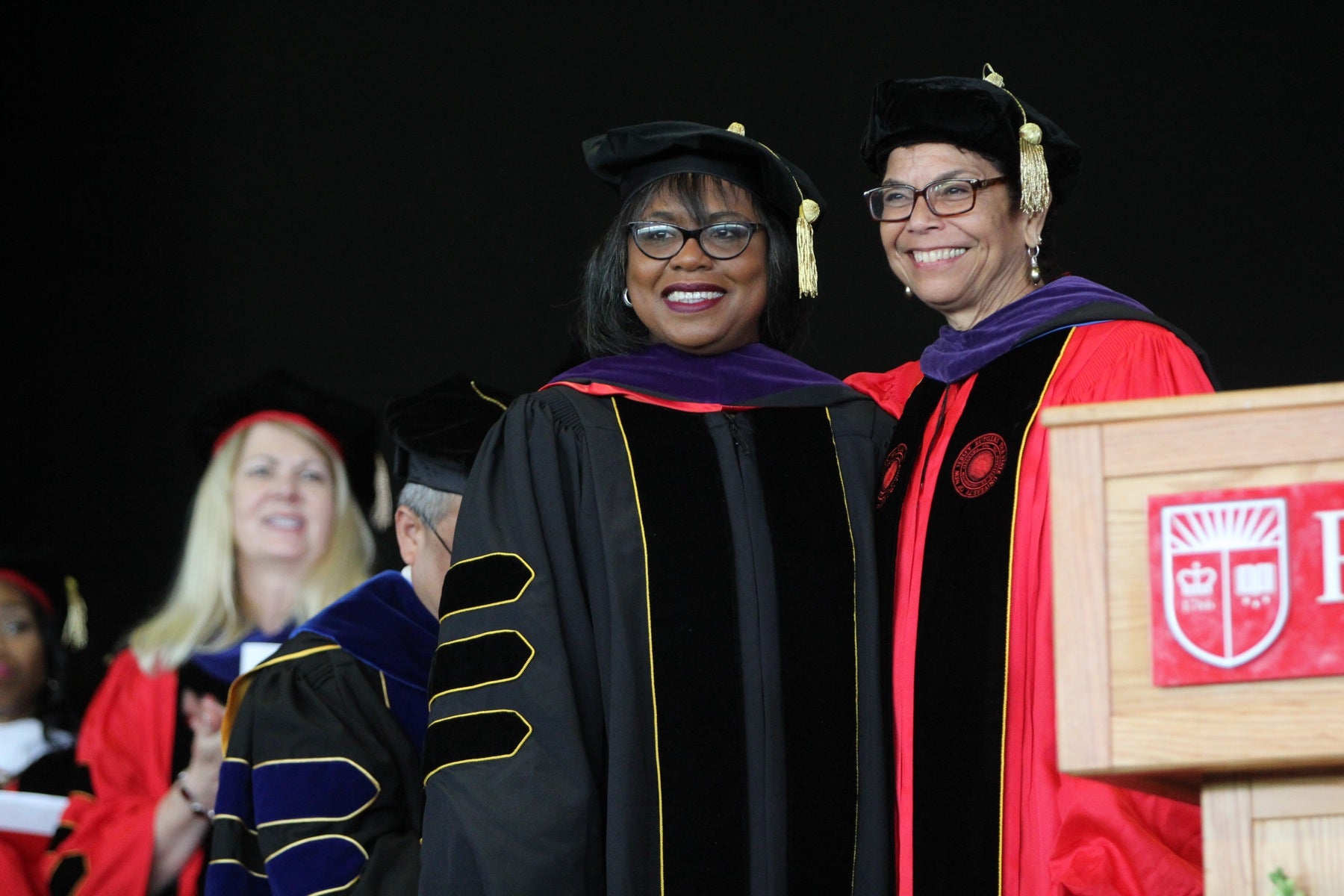 The law professor and activist praised recent social movements that have cropped up on college campuses and in society at large, such as the push to provide a pathway to citizenship for undocumented immigrants and the #MeToo movement, which has seen scores of women over the last year tell their stories of sexual harassment and abuse.
"I would say we will never be the same after the Me Too movement, after such revelations of sexual violence," she said. "We can never as a society ignore it and pretend it doesn't exist. We can't be the same as we were before."
Hill encouraged the dozens of law school graduates to use their specialized legal knowledge to further the cause of social justice and equality in the U.S.
It was a message that resonated with students like Shahidah Williams. "I'm going to change the world," she said.
The Detroit native was the first in her family to become a lawyer. She has her sights set on elected office, specifically U.S. Senator. Williams said Hill's speech strengthened her belief in using her law degree to effect positive change.
"It was a tremendous call to action to not just make money but to engage in social justice."
WHYY is your source for fact-based, in-depth journalism and information. As a nonprofit organization, we rely on financial support from readers like you. Please give today.