When Humans and Wildlife Collide
Listen
49:37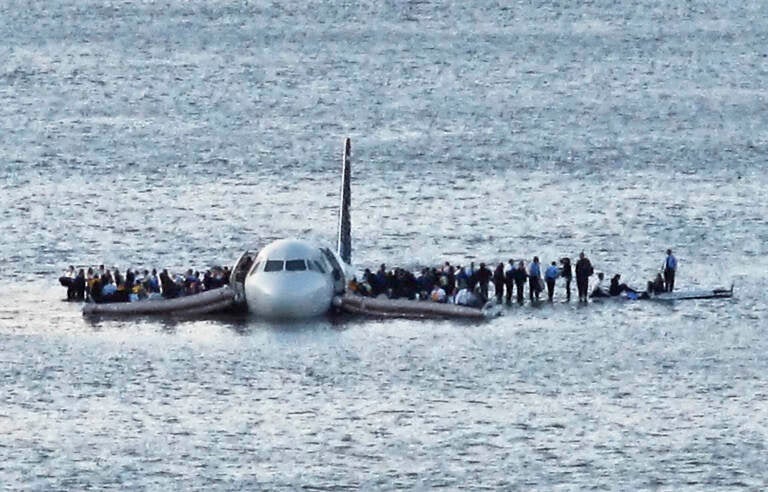 Whether we're in a forest, a park, or in the middle of a city, wildlife is always close by. Birds flying overhead, deer peeking through the branches, rabbits hopping through our yards, or rats and raccoons rummaging through our garbage. Sharing space with wild animals means our paths often cross — which can have less than desirable outcomes for either. On this episode, we'll explore human-wildlife interactions — and the challenges that arise from living in the same space. We'll hear about efforts to reduce bird strikes, which are frequent and dangerous for low-flying planes, and find out how scientists are keeping a rabies outbreak among raccoons at bay. We'll also hear about a disease that's being spread by kissing bugs, and meet volunteers dedicated to rescuing injured wildlife.
Also heard on this week's episode:
In 2009, US Airways Flight 1549 was taking off from LaGuardia airport when it collided with a flock of Canada geese — causing them to lose all engine power. The plane landed safely, but it brought attention to a problem that goes back more than 100 years: bird strikes. Reporter Marcus Biddle investigates a new strategy to prevent birds from flying into the path of planes.
For decades, America has been dealing with a growing public health threat that has cute little hands and a ringed tail: rabid raccoons. Scientists long ago identified the problem; the question was: How do you vaccinate thousands of raccoons? Reporter Alan Yu tells this story of an innovative campaign to do exactly that.
Wild animals are often injured or killed by human activities — especially driving. Just last year, Pennsylvania had the highest number of animal and vehicle road collisions in the country. But while there aren't many large-scale solutions to lessen the effect, there is a small community of volunteers who are doing their best to save injured wildlife. Producer Nichole Currie reports.
Segments from this episode
WHYY is your source for fact-based, in-depth journalism and information. As a nonprofit organization, we rely on financial support from readers like you. Please give today.