Forecast Calls for Dust
Listen
06:05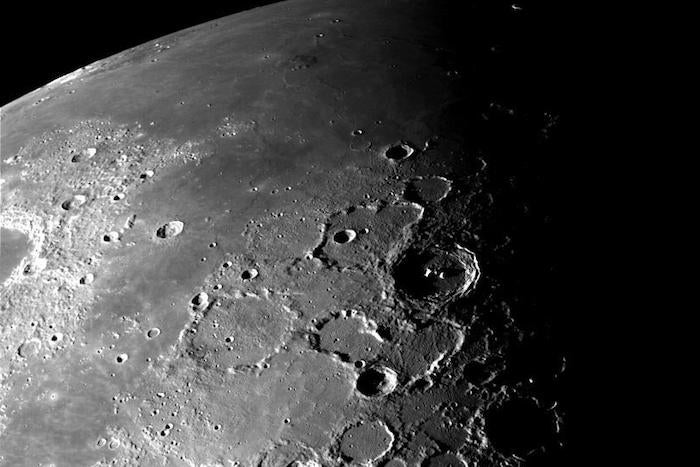 Continue your lunation observations: The first quarter moon is on Wednesday Jan. 24. Here's what to look for:
a. The line that separates the illuminated half from the not-so illuminated half is called the "terminator."
b. Craters- the record of early solar system bombardment. The Moon absorbed a lot of what could've rained down on Earth.
Space material still rains down even on Earth – 100 tons of space dust every day, 36,500 tons per year. Sounds like a lot, right? Well, not so much… it's a minuscule amount in relation to the Earth itself.