With new licensing scheme in place, Philly could have dockless bike share, e-scooters by next year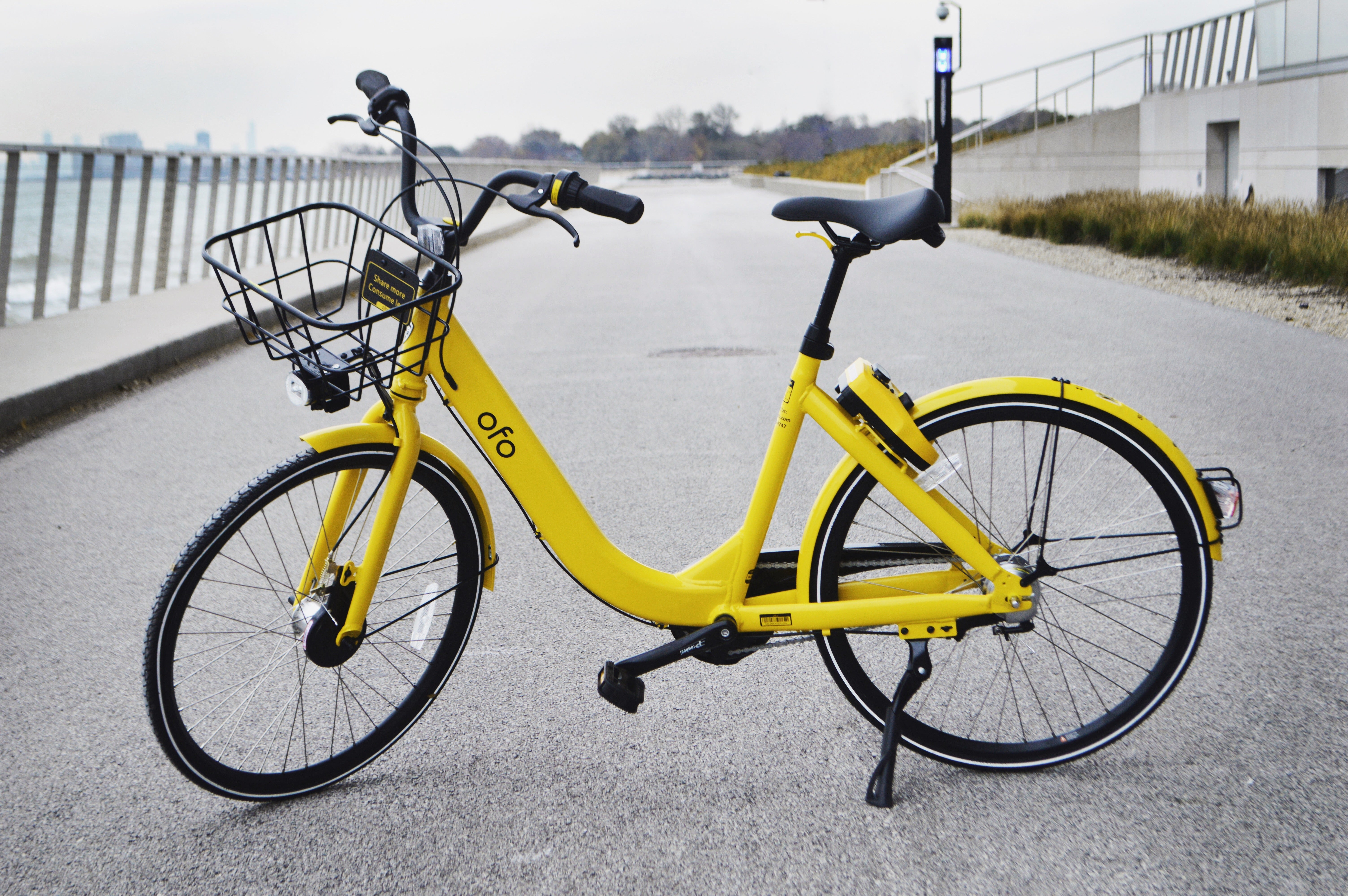 A bill to regulate and license dockless bike share, electric scooters, and pedal-assist bicycles passed City Council last week, meaning Indego will soon have to share the road with competitors after three years as the city's only bike-share program.
The measure, introduced by Councilman Mark Squilla, directs the city's Office of Transportation and Infrastructure Systems to come up with a set of regulations and licensing requirements for the nascent industry. OTIS plans to develop those rules over the summer, with the hope of beginning to accept license applications this fall, said transportation systems planner Aaron Ritz.
By spring 2019, Philadelphia's streets may resemble those of Seattle, Washington, D.C., and San Francisco: overrun with the same kind of self-locking bikes and electric scooters that allow users to unlock and ride using their smartphones.
OTIS opted to adopt a regulatory licensing scheme — rather than an exclusive provider via a public bidding process — after receiving 15 responses to a call for pitches for "advanced bike-sharing technologies."
The office expected to hear from dockless bike share providers, perhaps including some that offer pedal-assist electric bicycles (like those used frequently by restaurants for food delivery).
"We also saw materials with allusions to scooters, and scooters are honestly something that has emerged since the [Request for Information] went live," said Ritz. "We weren't thinking of dockless scooter share as a thing, and now it's a thing. You see it all over the news and all over the country."
Unlike dock-based systems like Indego, dockless bike share providers generally don't require users to pick up or return their rides at specific locations. A rider uses a smartphone app to find a bike and unlock it. Some dockless bikes are self-locking, whereas others have built-in locks for securing the bike to something. E-scooters, which resemble kick scooters with small electric motors, work similarly — the wheels are locked when out of use.
Prices vary, but they are generally cheaper than a taxi or using Indego without a pass: Dockless bike share provider ofo, which said it would apply to operate in Philadelphia once the licensing regime is in place, charges $1 per hour. Many e-scooters cost $3 a ride.
The move will mean more competition for Indego, the city's existing bike-share system operated by Philadelphia-based Bicycle Transit Systems. Bicycle Transit Systems declined a request for comment.
Philadelphia's initial contract with Bicycle Transit Systems ends in July, but the city exercised an one-year extension option. Independence Blue Cross also extended its sponsorship of Indego for two years, pledging $2 million a year toward its operations. The system's maintenance and operational costs are covered by the sponsorship deal and user fees.
In addition to developing new regulations for dockless bike share, OTIS is spending the summer drafting a new business plan for Indego, said Ritz. The idea is to balance the introduction of private, profit-seeking industry providing new services without throwing away the publicly owned system developed over the last three years.
"it's in our interest to make sure the Indego program is strong and evolving, and is taking advantage of these new technologies," said Ritz. "But also we recognize there is a place for private industry to help us push the envelope here, help us provide options where Indego currently isn't, and maybe help us boost that mobility across the city."
Compounding the difficulties in balancing Indego's continued operations with the introduction of new competition is the concern that, at just two years old, the dockless bike-share industry's business model has yet to be proven. The city doesn't want to lose bike share completely if, in a few years, the industry goes bankrupt.
Unlike dockless systems, Indego requires the establishment of fixed docking stations. The added infrastructure costs and difficulty in finding room for docks on Philly's narrow streets and sidewalks are headaches dockless systems won't have to handle.
Dockless bike share comes with its own downsides, though. The bikes can be left anywhere, and so in other cities they have ended up everywhere — clogging sidewalks, blocking intersections, on top of buildings, at the bottom of rivers. The OTIS regulations would try to limit the misplacement of dockless bikes, said Ritz.
Just what the rules will be has yet to be determined, Ritz added, saying that OTIS was looking at peer cities for guidance. That said, it expects to come up with guidelines that would set minimum and maximum fleet sizes, vehicle-maintenance requirements, and standards for moving improperly placed bikes. Licensees would also pay a fee set to cover the city's regulatory costs.
The city also wants to craft regulations to encourage the location and rebalancing of dockless bikes and scooters in areas that are currently underserved by Indego, which has docks only in a central area running roughly from Dauphin Street to the Navy Yard, and between the Delaware River and 48th Street.
"If we're launching a bunch of bikes in North Philly or Southwest Philly, [and] if they don't stay there, then that's not really serving that equity goal," said Ritz. "So, I think maximum and minimum standards by geography are something we're considering very strongly."
OTIS will also ask the companies to share non-personalized data they collect on where people ride, providing more information to assist in future city planning projects. The Department of Licenses and Inspections will process operator licenses.
The initial regulations are unlikely to be the final rules the city adopts, Ritz said.
"We expect that they will evolve over the next year [to] 18 months," he said. "I wouldn't expect the rules that we come up with in the beginning will be the rules that stand for centuries. This is going to be an evolving space."
WHYY is your source for fact-based, in-depth journalism and information. As a nonprofit organization, we rely on financial support from readers like you. Please give today.