WHYY wins 6 Regional Edward R. Murrow Awards
Honorees were recognized for excellence in digital and audio, as well as works that spanned documentary, newscast, sports reporting, and podcasting.
WHYY News received six Regional Edward R. Murrow Awards from the Radio Television Digital News Association (RTDNA) today. The awards honor "outstanding achievements" in multimedia journalism and are "among the most prestigious in broadcast and digital news."
WHYY News was awarded the honors in a region encompassing large-market stations in New Jersey, New York, and Pennsylvania. WHYY President and CEO Bill Marrazzo said, "One of the backbones of WHYY's services is to provide undeniably trustworthy news & information to its audiences. At a moment in time when misinformation abounds, longer form, well-balanced newsmaking is critical to upholding a civilized society. Today's Murrow Awards is yet another form of recognition of WHYY's commitment to excellence."
For the Excellence in Innovation category, the WHYY News staff and digital team members won an award for their Your Vote 2022 midterm elections hub. Maria Pulcinella and Laura Thistle produced the website integrations as part of a collaborative project between the news and WHYY digital teams.
"WHYY News is thrilled to bring home six regional Murrow Awards. This is a result of our push for journalism excellence each and every day," said Sarah Glover, WHYY's vice president of news & civic dialogue. "It is a privilege to produce community-focused journalism and for the talented WHYY News department to be recognized for it."
PlanPhilly's Sophia Schmidt took home an award in the Excellence in Sound category for reporting on a haunted house adapting to the realities of climate change.
In the News Documentary category, WHYY's "The Pulse" was honored for its episode on the battle over autism therapy ABA. Liz Tung reported the piece, Maiken Scott, Lindsay Lazarski, and Nichole Currie edited, and Charlie Kaier engineered.
"Morning Edition" host Jennifer Lynn and WHYY News' Tom MacDonald earned an award for their newscast following the November 2022 general election. Lynn also earned a sports reporting award for her feature on Claire Smith, the first Black woman to work full-time in the U.S. as a baseball beat writer.
"Stop and Frisk: Revisit or Resist" — a collaboration between WHYY News and Temple University's Logan Center for Urban Investigative Reporting — earned recognition in the Podcast category. The explanatory multiplatform project was co-hosted and produced by Yvonne Latty and Sammy Caiola, executive produced by Sarah Glover, engineered by Al Banks, with reporting by Sam Searles, and shaped by numerous contributors.
Stop and frisk made headlines in Philadelphia after City Council President Darrell Clarke called for its use following a mass shooting in July 2022. Community and political reaction was swift and polarizing. WHYY News delivered a months-long community-focused podcast project that delved into the issue. The policing practice and public safety became central to the issues debated in the mayoral primary campaign. Cherelle Parker, the Democratic winner, previously declared she supported "constitutional" stop and frisk.
Regional winners will move on to the national round of the competition. Those winners will be announced this summer. RTDNA has presented the Murrow Awards since 1971.
A full list of the Regional Murrow Award winners can be found online.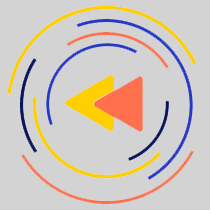 Saturdays just got more interesting.
WHYY is your source for fact-based, in-depth journalism and information. As a nonprofit organization, we rely on financial support from readers like you. Please give today.