Cherelle Parker makes history with Philly mayoral primary win
The former City Council member is on track to become first Black woman elected to office.

Cherelle Parker, the lone Black woman in Philadelphia's crowded mayoral race, made history late Tuesday after beating eight other Democratic candidates in what was expected to be a razor-thin primary.
Parker, who was not in attendance for her election night watch party after receiving emergency dental treatment, is expected to win in November's general election — putting her on track to be the first woman elected to the office. Parker will face David Oh who ran unopposed in the Republican primary.
In a statement released by her campaign, Parker says she is "thrilled to have received the trust" of voters.
Supporters began to pack the Laborer's Local 322 union hall as the results rolled in. At one point, it was announced that Parker had won, only to have a campaign staffer take the mic and say the announcement was premature. But that didn't seem to dampen the mood as dancing resumed and trays of food continued to come out from the kitchen.
Parker's mentor, former City Councilmember Marian Tasco, expressed pride, remembering when she first met Parker while she was a high school student.
"She's very smart and she knows how to work with people, she will do very well," said Tasco.
Catherine Hicks, President of the Philadelphia chapter of the NAACP, and publisher of the Philadelphia Sunday Sun says Parker's victory marks a win for women in politics.
"It's really exciting because it's another glass ceiling that's broken. Women and Black women especially have always been underappreciated," said Hicks.
As the city's 100th mayor, Parker will be both the first woman, and the first Black woman, to be mayor of Philadelphia, a city where more than 50% of Democratic primary voters are Black.
Her campaign focused on restoring middle-class neighborhoods, public safety, and education. She's promised to hire 300 new foot and bicycle police officers for a force struggling to fill vacancies. She has also proposed extending the school day from 7:30 a.m. to 6 p.m., and said she would work with state leaders to more than double the minimum wage.
Dr. Argie Allen-Wilson (left), cofounder of Mental Health First Connects, and Catherine Hicks, publisher of the Philadelphia Sunday Sun and president of the Philadelphia NAACP, celebrate Cherelle Parker's victory in the Democratic mayoral primary at Laborers Local 332 headquarters. (Emma Lee/WHYY)

Cherelle Parker's supporters celebrate at Laborers Local 332 as she pulls ahead in the race for mayor of Philadelphia. (Emma Lee/WHYY)

Cherelle Parker supporters (from left) Wanda Davis, Melody Baysmore, and Kittura Dior, celebrate her win in the Philadelphia Democratic mayoral primary. Parker is expected to win the general election and become the first woman elected mayor of Philadelphia. (Emma Lee/WHYY)

Union head Ryan Boyer announces to a packed hall at Laborers Local 332 that Cherelle Parker, who won the Democratic nomination for Mayor of Philadelphia, would not be able to join the celebration because of an emergency. (Emma Lee/WHYY)

Cherelle Parker's supporters celebrate at Laborers Local 332. (Emma Lee/WHYY)

Cherelle Parker's supporters celebrate at Laborers Local 332 as she pulls ahead in the race for mayor of Philadelphia. (Emma Lee/WHYY)

Philadelphia City Councilmember Cindy Bass takes a selfie with supporters at Cherelle Parker's election watch party. (Emma Lee/WHYY)
Former City Controller Rebecca Rhynhart was in a distant second place when she gave a concession speech around 11:30 p.m.
"Our campaign was about fighting against the Democratic machine and the status quo of how things are done in Philly," Rhynhart said, vowing to keep building the coalition that formed around her campaign.
"Change doesn't always happen the way you want it to, but that's okay — because we'll keep fighting."
Former City Councilmember Helen Gym, whose platform focused heavily on education, told supporters her campaign was rooted in values — not any one candidate.
"The right to fully-funded public schools. For dignity and protections at work. We believed in housing as a human right. And a safe city for all of us," she said as she conceded victory to Parker.
"Throughout this campaign, we never once backed down from what we believed in, and we refused to leave each other behind."
"We left it all on the field," she added.
Former City Councilmember and "Condo King" Allan Domb gave his concession from atop a rooftop bar at a building he owns in Center City, saying the results were "not what we expected and hoped for."
"Philadelphia is in crisis, and as someone who has built a successful business here in our city, created jobs, served in government I thought I could bring to the city a unique perspective and provide the leadership the city of Philadelphia desperately needs," the real estate broker said to a room full of friends, coworkers, and supporters.
"I'm a first-time candidate, and we gave it a hell of a run," grocery store magnate Jeff Brown said to a room full of supporters. "We stand for something. We are tired of a tale of two cities. We want to fix this."
Parker had the support of the majority of Philadelphia's established politicians and a long list of unions, including the building trades.
Born and raised in West Oak Lane, Parker has worked in politics most of her adult life, spending 15 years in the state House and serving two terms on City Council. She is a leader of the Northwest Coalition, a powerful block of Black voters in Germantown, Mount Airy, and East and West Oak Lane.
The Philadelphians for Our Future PAC, funded primarily by the building trades unions, spent more than $1 million on television ads for Parker, including negative ads against her opponents. Her campaign itself spent $1.4 million.
Kristen Mosbrucker, Nicole Leonard, Sophia Schmidt, Aaron Moselle, Jordan Levy, and Meir Rinde contributed to this report.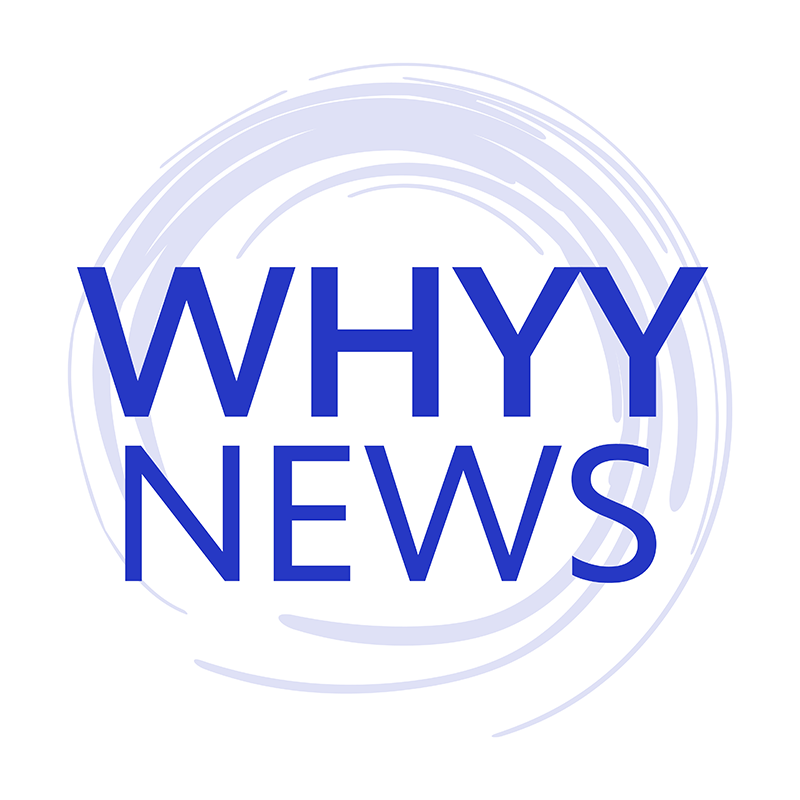 Get daily updates from WHYY News!
WHYY is your source for fact-based, in-depth journalism and information. As a nonprofit organization, we rely on financial support from readers like you. Please give today.